Latest News on Stacey Gregg
Stacey Gregg News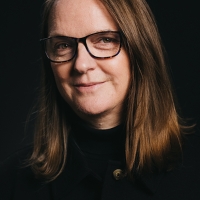 Brigid Larmour Steps Down as Watford Palace Theatre's Artistic Director and CEO
by Stephi Wild - Dec 14, 2022
Brigid Larmour has announced she will be stepping down from her role as Artistic Director and Chief Executive of Watford Palace Theatre in Spring 2023. 
PRIMA FACIE, Starring Jodie Comer, Will Open at the Golden Theatre
by Nicole Rosky - Nov 15, 2022
Jodie Comer will make her highly anticipated Broadway debut in the US premiere of Prima Facie, a new play by Suzie Miller. Prima Facie opens on Sunday, April 23, 2023 at the Golden Theatre. Previews begin on Tuesday, April 11, 2023.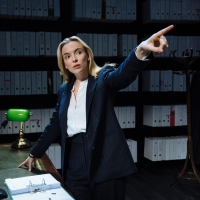 'Killing Eve' Star Jodie Comer Will Make Broadway Debut in PRIMA FACIE
by Nicole Rosky - Jun 9, 2022
Killing Eve star Jodie Comer is coming to Broadway! The Emmy and BAFTA winner will make her Broadway debut in Prima Facie, a new play by Suzie Miller, directed by Justin Martin.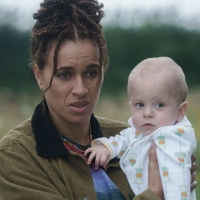 VIDEO: HBO Max Debuts THE BABY Limited Series Trailer
by Michael Major - Feb 28, 2022
A horror comedy co-production with SKY, and produced by SISTER and Proverbial Pictures, The Baby presents a darkly funny, raw examination of motherhood, from the perspective of a woman who doesn't want to be one. The new series stars Michelle De Swarte. Watch the new trailer now!
Se cumplen 50 años del estreno de GREASE en Broadway
by Elena Díaz-Guerra - Feb 15, 2022
El 14 de febrero de 1972 se estrenó el musical en el Majestic Theatre de Nueva York.
BWW SPECIAL: 49 años de GREASE
by Cristina Martinez - Feb 15, 2021
Este año se han cumplido el 49 aniversario del estreno de GREASE en Broadway. Antes de que el musical saltase a la gran pantalla y enamorase al público internacional, la producción neoyorkina subía el telón off-Broadway el 14 de febrero de 1972.
THEATRE FOR ONE Begins In-Person, Live Performances Tomorrow
by Chloe Rabinowitz - Dec 17, 2020
Performances of Theatre for One, the intimate theatrical experience that brings together one actor and one audience member, will start live, in-person performances tomorrow, December 18 at Dublin's Abbey Theatre. The limited engagement, produced by Landmark Productions, Octopus Theatricals, and the Abbey Theatre, will play December 18-23.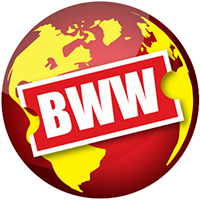 Watford Palace Theatre Announce Freelancers Season
by Stephi Wild - Nov 6, 2020
In October Watford Palace Theatre announced they had successfully received support from the Culture Recovery Fund. This will enable the venue to re-open their doors to the local community safely and start to bring their cultural offering back to the centre of Watford. After careful consideration and consultation, the venue has devised the Three Counties Freelancers Season as an ideal opportunity to serve local audiences and support local artists at the same time.
Abbey Theatre Unveils New 2020 Line-up
by Stephi Wild - Jul 13, 2020
Directors of the Abbey Theatre, Graham McLaren and Neil Murray, today announced an "extraordinary programme for an extraordinary year", a bespoke range of theatre projects that audiences can experience in person, or at home, from August 2020. 
Nick Hern Books Invites Applications For Amateur Online Productions
by Stephi Wild - May 22, 2020
Nick Hern Books have announced they are now accepting applications for amateur online productions, with dozens of plays by leading contemporary writers available for amateur companies, schools, colleges, youth theatres and others to perform online via platforms such as Zoom, YouTube and Vimeo.
Stacey Gregg Videos
Traverse Theatre Announces Festival 2017
by A.A. Cristi - Jun 6, 2017
This year's Traverse Festival programme presents eight world premieres, three European premieres and five Scottish premieres, among them a record five Traverse Theatre Company productions. In this, the 70th anniversary year of the Edinburgh Festival, the Traverse is proud to deliver its mission of championing international creative talent and programming urgent and diverse work, placing powerful contemporary theatre at the heart of cultural life.
Stacey Gregg Frequently Asked Questions
How many Broadway shows has Stacey Gregg been in?
Stacey Gregg has not appeared on Broadway.
How many West End shows has Stacey Gregg been in?
Stacey Gregg has appeared on London's West End in 1 shows.
What was Stacey Gregg's first West End show?
Stacey Gregg's first West End show was Grease which opened in 1973