BWW Review: GHOST STORIES, Lyric Hammersmith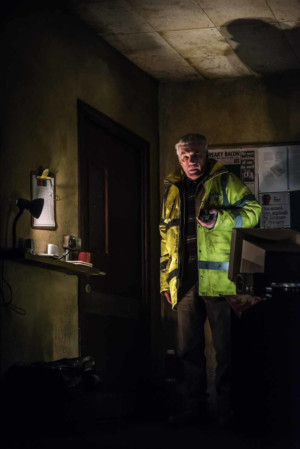 Expect lots of frights and surprises in this production, as the hit from 10 years ago makes its way back to where it all started. After many transfers, tours and a well-received film, Jeremy Dyson and Andy Nyman's horror tale seems scarier than ever.
Broken into different vignettes, we sit and watch three contrasting, yet all unnerving - supernatural experiences unfold in front of our eyes. The atmosphere is created by Nick Manning's disturbing sound design and James Farncombe's lighting, which does all sorts of crazy stuff that make you want to curl up into a ball and think of happy things.
It's no surprise that the producers market this show using clips of the audience's reactions. It's authentic evidence of the productions ability to shock and terrify. When I saw it in the West End five years ago it gave me chills and left me paranoid of every creak and tremor in my home. It has the same effect on me now.
Even though I'd seen it before, I'd forgotten about all the surprises, so it was a joy to be scared anew. My pal and I literally clung to each other for support throughout, as we were convinced that something was going to pop up behind us. Did it? I'm not telling you, for I don't want to ruin any of the delicious secrets the staging has to offer.
The entire cast are superb, helping to build tension and keep you on the edge of your seats. Events like this are brilliant communal experiences for audiences to enjoy socially. Amidst the fear is a sense of 'being in this together'. You have to be united; it's too scary to experience it alone.
Ghost Stories at the Lyric Hammersmith until 11 May
Photo: Lyric Hammersmith