Review: DIVINE PROPORTIONS, The Vaults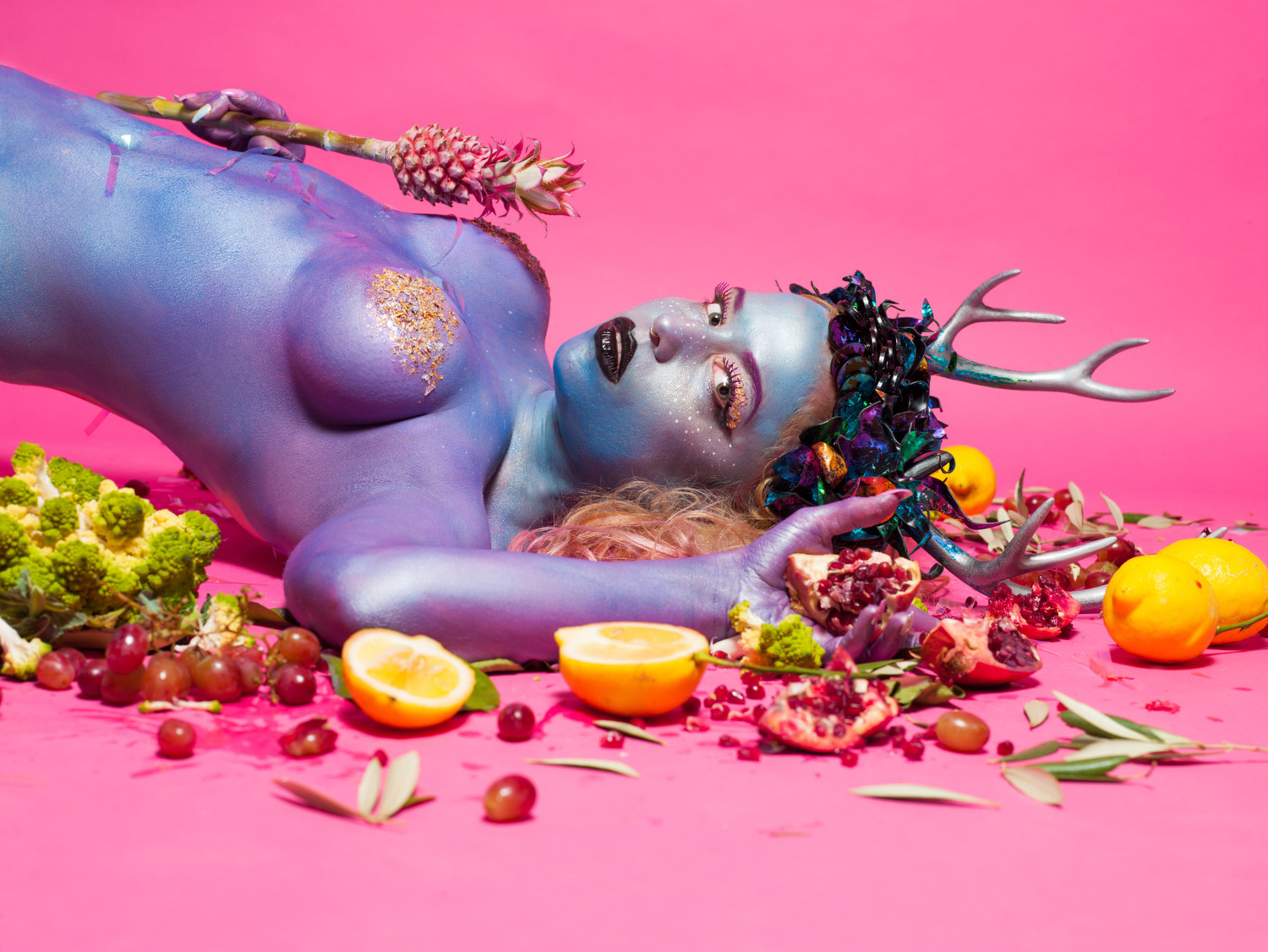 Shotgun Carousel transform The Vaults into the ultimate 21st-century Bacchanalia, complete with nipple tassels and rock songs sung on tables overflowing with riches. Hosted by Dionysus themselves (they refuse any label or spectrum) with the help of the Maenads and featuring a bunch of special guests from another world, Divine Proportions is a truly hedonistic experience.
The menu is a journey itself: from sourdough focaccia and virgin oil to guinea fowl breast, it mixes simple pleasures with refined flavours. Designed and prepared by Chavdar Todorov, Steven Estevez, and their team, the offering goes exceptionally well with the visual feast the company present to the audience.
The cast assembled by director Celine Lowenthal is explosive. They engage the crowd, involving the invitees in their rituals and elevating them to deities themselves while they allow a glimpse into their spiritual freedom. A rotating troupe takes on the roles of teenage idol Dionysus and the other gods, and the show culminates with a fiery performance by Persephone herself in full BDSM gear complete with fire and candle wax.
Deliciously risqué, the sybaritic evening is an all-encompassing voyage through a world where extravagance is the norm, labels are left at the door, and everyone can be who they truly are. It's the master of ceremonies themselves who leads the way: self-indulgent, infatuated with the queen of the underworld, and transported by Aphrodite, they indulge in the same pleasures they offer their guests enthralling them with songs and a rockstar attitude.
Cabaret, burlesque, and an atmosphere of pure excess accompany the theatrical dinner but the patrons are the real protagonists of the night. The Maenads flutter around the room chatting and giving massages over the luxurious foods while swift and glitter-adorned waiters make sure everyone is catered for properly as the dishes fly out regularly and without a hitch, creating a vibe of seamless delight for the senses. Divine Proportions is doubtlessly a well-rounded success bound to bewitch all mortals.