BWW Review: COMING CLEAN, King's Head Theatre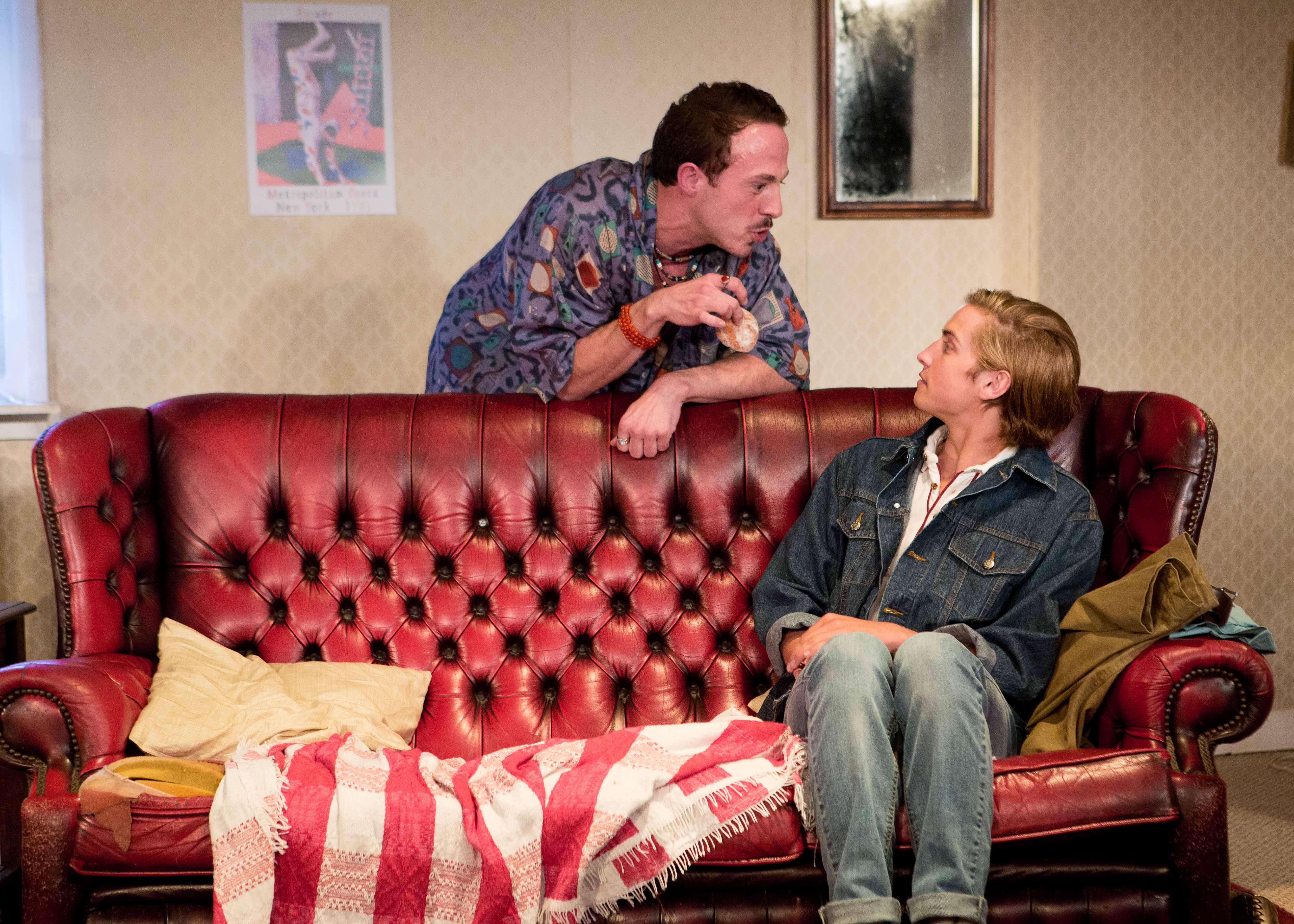 Tony (Lee Knight) and Greg (Jason Nwoga) have been together for five years. Their relationship is safe, secure, and built on the notion that both of them are allowed to have one-night stands out of their flat. But when Tony hires Robert (Tom Lambert) as a cleaner, the couple's balance starts to shift. Directed by Adam Spreadbury-Maher 35 years after it first premiered in London, Kevin Elyot's Coming Clean is hilarious in his honesty and openness.
Knight and Nwoga lay out the indisputable differences between their characters from their very first exchanges. At the beginning, their relationship is underlined to the audience with doubt, but as the play develops, it's clear that they share a peculiar kind of love for each other.
The hinted staleness of their sexual life plays a major part in the storyline, and sex is almost a fifth character in the show. "Infidelity is a fact of life," Tony says while discussing the triviality of sex and abnormality of monogamy. It is through William (Elliot Hadley) that the audience has a neutral and dispassionate glimpse into the characters' (especially Tony's) real environment.
The couple's tensions unfold because of Robert, and the build-up of dissatisfaction the two men had in the year prior unmasks more than one issue in the relationship. Love and the essence of their way of life start to be questioned, as they second guess their security.
Hadley is a powerhouse as William, the friend we all deserve in life. The "permanent fixture" in the flat, he inadvertently steals the scene every time he's on stage, dominating the audience's attention with his perfect comic timing and physicality.
A play where vulnerability is shown in different ways, all the actors manage to convey their characters' frustrations and dissatisfactions, as well as peppering them with laughs. Whether it's a backhanded compliment or a certain mannerism, they easily evoke humour as well as thought-provoking ideas.
When it comes to the cause of Tony and Greg's issues, Lambert is rather less convincing as Robert. His initial fidgety, slightly forced acting might be attributed to his character's youth and the unprecedented situation he finds himself in, but that's being generous. Making his London debut, the young actor visually fits the role fully, but takes a while to naturally embody Robert.
Set designer Amanda Mascarenhas's contribution is key to the production. The dark-red Chesterfield sofa dominates the side of the stage, and it becomes the centrepiece of the characters' sharing of tears and laughter. The lived-in flat conceived by her comes alive with Spreadbury-Maher's direction, which is dynamic and organic, his actors filling the space thoroughly throughout the show. It's meticulously measured, creating an essentially funny and deeply human piece.
Coming Clean runs at King's Head Theatre until 26 August.
Photo credit: Nicholas Dyke
Related Articles View More UK / West End

Stories

Shows