BWW Review: CAROLINE, OR CHANGE, Hampstead Theatre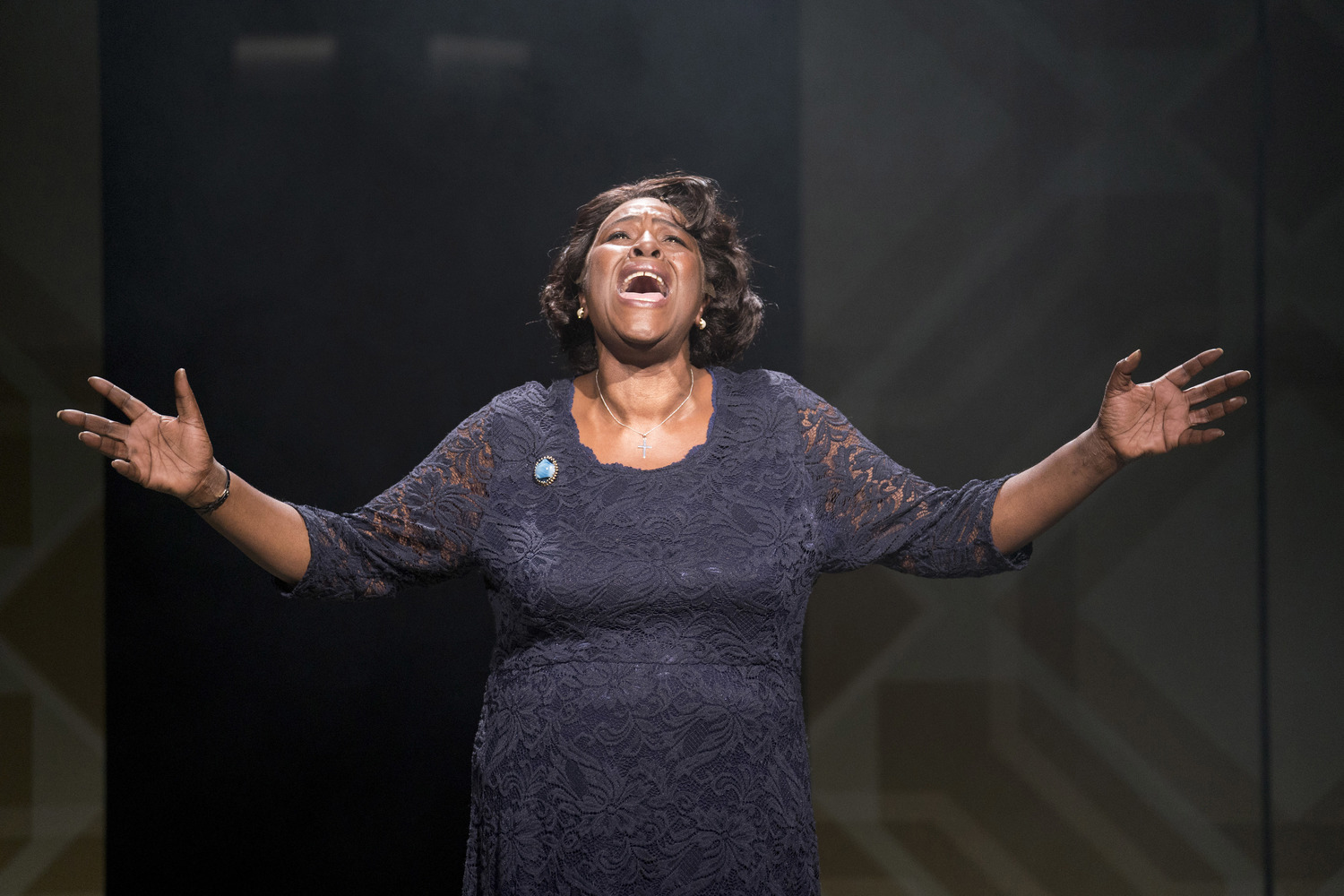 First seen Off-Broadway in 2003, Michael Longhurst's revival of Tony Kushner and Jeanine Tesori's Caroline, Or Change is the latest production to transfer to London from Chichester.
Set in 1963 Louisiana, when there were hints of change in the air, Tesori's music brings together an exciting mix of musical styles; the score features hints of everything from blues and Motown to folk, as well as classic musical theatre.
Sharon D Clarke stars as Caroline, a black maid who survives on little money working for a Jewish family. Caroline forms a unique bond with the family's young son, Noah, in the laundry room. However, after Caroline is told she can keep any money left in the pockets of the clothes she washes, things become complicated as she discovers 20 dollars left in one of Noah's pockets.
It's an usual piece, both in style and narrative, but it's safe to say Caroline, or Change leaves its mark. Although there may be a singing moon that camply flies across the stage, as well as a singing washing machine who struts around in a bubble suit, the piece has moments that are incredibly raw, whilst exploring a time of great change.
Hampstead Theatre is the perfect new home for this production - I can't imagine it working nearly as well in a space any larger.
A true theatrical legend, Sharon D Clarke storms the stage in one of her most enthralling performances to date. Clarke has the most effortless presence, and with the intimacy of the Hampstead, she has the audience under her complete control from the second she steps foot on stage.
Clarke's vocals are totally on point. She powers through the score, with her rendition of "Lot's Wife" stopping the show towards the end of the night.
However, Caroline, Or Change is also an ensemble piece featuring a terrific company - all of whom excel throughout. The child actors are in their element, carrying scene after scene. A breakthrough performance comes from Abiona Omonua as Caroline's eldest child, Emmie.
Omonua's career onstage is extensive, but in this production, she truly makes her mark as someone we should all be keeping an eye on. Her performance is triumphant: the intense passion within her portrayal of someone who innocently wants to stand up for what is right creates some hugely powerful moments in the second act.
The entire creative team has done a stellar job. Fly Davis's design utilises the intimacy of the Hampstead to the maximum, whilst there is superb sound and lighting from Paul Arditti and Jack Knowles respectively.
It's thrilling to see a show such as Caroline, Or Change evoking a huge response in London in 2018. This is a must see for theatregoers - you don't want to miss Sharon D Clarke giving the masterclass of all masterclasses in this stellar revival.
Caroline, Or Change runs at The Hampstead Theatre until 21 April
Photo Credit: Alastair Muir