BWW Review: ALL OR NOTHING, Arts Theatre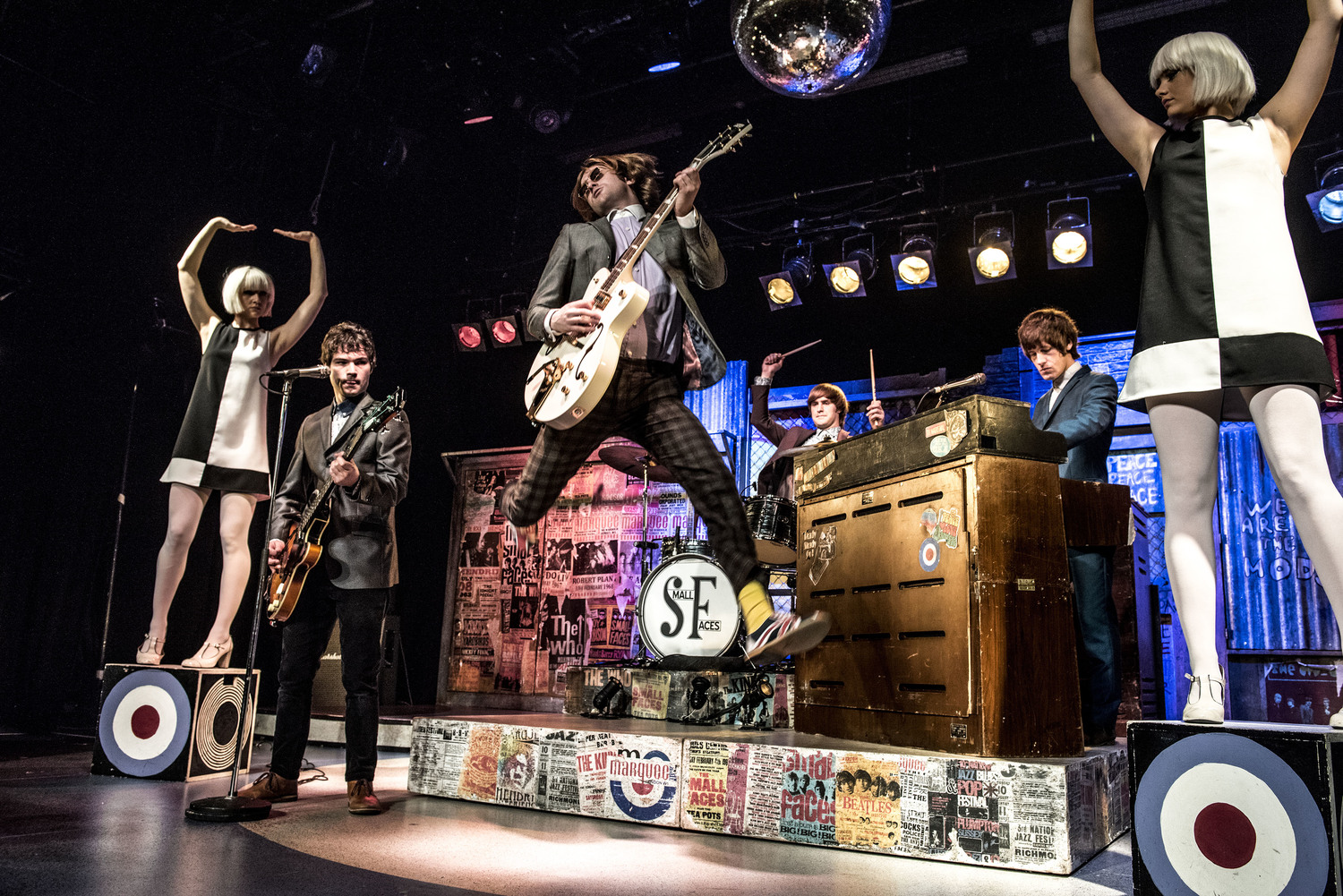 It's 1965 and a new phenomenon is erupting out of the East End. It's trendy, vibrant and contagious. It's Mod. Filled with so much nostalgia, the show charts the story of the Small Faces - the band that encapsulated all that was Mod. All or Nothing has undergone three national tours, playing to many packed houses, and now it arrives at the West End for the first time.
There are no gimmicks or cheap tricks involved in this production. It has genuine authenticity behind every moment, and the show messes with most conventions of a stereotypical musical. That alone is refreshing. All of the music is played live, and it allows everybody's raw talent to be showcased.
The crowd love every moment. They laugh, cheer, sing along, and halfway through some people actually get up and dance; they're enjoying it that much. For the majority of people it's a throwback to a joyous era - one that was overflowing with great art, music and passion.
There are moments when the story loses its pace and some of the narration drags on a little too long, but your attention is quickly grabbed again when the boys start playing. Their chemistry on stage is intoxicating, and they give a brilliant representation of what the Small Faces were probably like together.
Carol Harrison has fought tooth and nail to get this show to where it's is now. Her enthusiasm for the work is magnetic. Credited as producer, writer, director and performer, she is a jack-of-all-trades, but also master of them all too.
Harrison is proof that hard work and dedication to the dream works. She told me a few weeks ago that dreams are all she's ever had, so why not go for them full throttle? It's certainly paid off, as this show is a brilliant representation of an electrifying era. Here's hoping it gets a permanent home in the West End.
All or Nothing at the Arts Theatre until 11 March
Photo credit: Phil Weedon