Review: A MIDSUMMER NIGHT'S DREAM, Tobacco Factory Theatres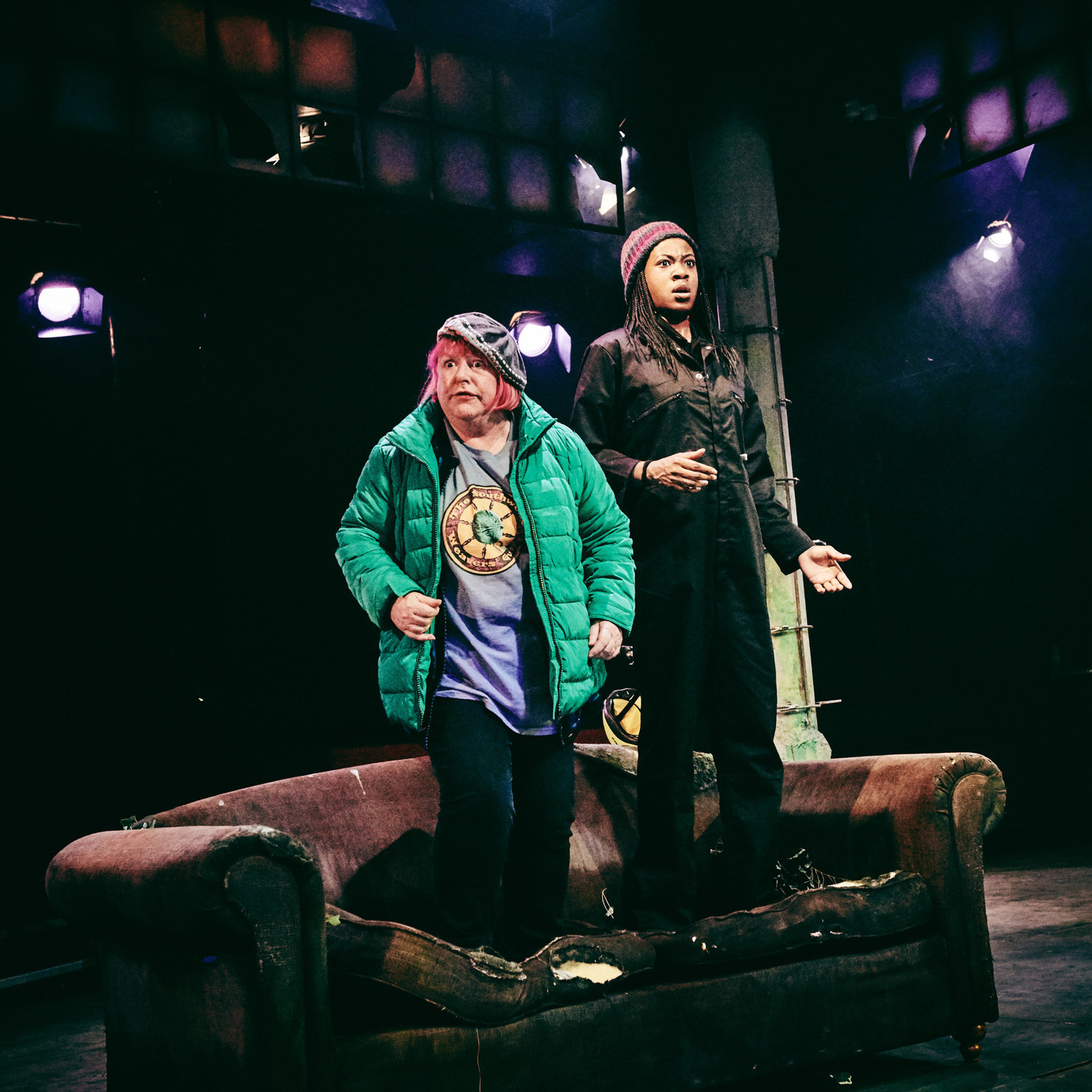 It's fitting that the once industrial space of the Tobacco Factory is now the dystopian setting for the latest outing of the Factory Company - a gender-bending A Midsummer Night's Dream.
Set in the near future, director Mike Tweddle has taken several risks with this familiar story and breathed new life into what can otherwise be a predictable turn of events. It comes at the cost of purity of the verse, but that's a price worth paying for an accessible, funny and delightfully acted version.
Lysander becomes Lysanda and, in one fell swoop, Tweddle instantly sparks a modern conflict in this old tale. Egeus now seems entirely out of touch, wanting his daughter to marry the man he has chosen when his daughter's heart belongs to Lysanda. That true love should triumph over outdated prejudice seems a fitting concept, and one the Bard himself would surely be proud of.
Perhaps the change from Helena to Helenus is a little less clear why, but a sharp performance from Joseph Tweedale pulls it through with conviction. In fact, the quartet of lovers are equally delightful. Dan Wheeler and Evlyne Oyedokun especially prove to have a deft comic touch as the confusion unfolds.
As funny as the section is, it's The Mechanicals and their staging of Pyramus and Thisbe that provide the standout moments. Heather Williams is, frankly, perfectly cast as Bottom. She has the warmth needed to make Bottom likeable but without losing any of his pompousness and self-confidence to perform every part in the play. The whole gang have a wonderful air of am-dram about them.
With such strong work elsewhere, the role of the Fairies does seem somewhat sidelined. They feel more functional than magical and Kim Heron's Puck lacks a little mischievousness here and there.
There are plenty of quirky touches in designer Anna Reid's unfussy set that helps focus us on the wild and, at times, unpredictable nature in the woods.
Some Shakespeare purists may bemoan some of the cuts and verse delivery, but given the regularity with which A Midsummer Night's Dream is performed, they can have their stuffy, straight versions whenever they like. I'll take this one every day of the week.
A Midsummer Night's Dream at Tobacco Factory Theatres until 6 April
Photo Credit: Mark Dawson