Tim Wright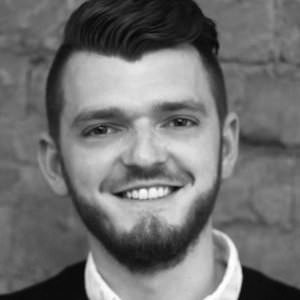 Tim is South West editor for BroadwayWorldUK.

He is a theatre and comedy writer based in Bristol. A lifelong passion for theatre and performing arts have led him to contribute to a variety of publications and blogs. Follow him on twitter @tim_g_wright.
BWW Review: LES MISERABLES, Bristol Hippodrome

July 16, 2022

It's tough to keep a musical juggernaut like Les Misérables going. It's even tougher to keep it feeling fresh, night after night for well over 35 years. Where others have faltered, Les Misérables has kept marching on to its own revolutionary drum beat. 
---
BWW Review: THE RED LION, Bristol Old Vic

February 9, 2022

Football is not a subject often tackled in the theatre. The Red Lion though is set a world away from the riches of the professional game. Here we find the kit man, the manager and a talented, young prospect – all in the changing room of the semi-pro non-league game.
---
BWW Review: DR SEMMELWEIS, Bristol Old Vic

January 27, 2022

'Doctors must not carry their ghosts,' advises Johann Klein to his impatient assistant Dr Ignaz Semmelweis, a 19th-century obstetrics doctor. But Semmelweis is troubled: he feels it is only by carrying those ghosts that progress can be made.
---
Opinion: The Shutdown Might Spark A Theatre On Demand Revolution

April 23, 2020

The industry has long grappled with a simple question: how do you get non-habitual theatregoers into the theatre? COVID-19 may be a serious threat to the arts, but it's going to accelerate a long overdue change. So, enter stage left, theatre at home.
---
BWW Review: THE BOOK OF MORMON, Bristol Hippodrome

January 17, 2020

If you speak to someone who says they don't like musicals, chances are, when you mention The Book of Mormon you'll be greeted with more enthusiasm than scepticism.  So what is it about this show that manages to transcend the traditional musical theatre perceptions? The subject matter? Hearing the c-word sung to high heaven? The sight of a goose-stepping Hitler with devil horns in a dream sequence? 
---
BWW Review: DICK WHITTINGTON, Bristol Hippodrome

December 11, 2019

When on song, panto can be monumentally brilliant. An unpretentious form of theatre that can delight old and young alike. It's a shame then that this latest effort from panto behemoth Qdos is so tone deaf it makes your toes curl.
---
BWW Review: FUNNY GIRL, Théâtre Marigny, Paris

November 20, 2019

The feeling you don't conform to the mould that society expects, is a feeling familiar to most of us in our lives at some point or another. Perhaps that is what makes Funny Girl endure and continue to pack out theatres.
---
BWW Review: THE LION KING, Bristol Hippodrome

September 13, 2019

Occasionally, when musicals head out on tour, the grandeur and the spectacle that exists to thrill audiences in London seems to get lost somewhere around the M25. Thankfully, that's not the case with Disney's The Lion King.
---
BWW Review: MALORY TOWERS, Passenger Shed

July 26, 2019

At first glance, Enid Blyton's Malory Towers seems an odd choice for the second outing of Emma Rice's Wise Children theatre company. A genteel tale of a privileged girl's boarding school in Cornwall with mild peril and even milder themes doesn't seem like classic Rice.
---
BWW Review: DAVID O'DOHERTY, TIM KEY, SARA BARRON, PHIL WANG AND JOHN ROBINS, Bristol Comedy Garden

July 7, 2019

Bristol Comedy Garden has truly blossomed. Its little shoots have grown and grown to the point that the garden is now hosting almost an embarrassment of riches. Each line up feels carefully curated, giving newer or lesser known comics a spot alongside household names. The packed tent makes it clear audiences have taken the event to their hearts.  
---
BWW Review: DEAD DOG IN A SUITCASE (AND OTHER LOVE SONGS), Bristol Old Vic

July 5, 2019

'Bring it down, bring it all down' is the anarchic cry from Macheath in Kneehigh's take on The Beggar's Opera. John Gray's original is given the full Kneehigh treatment- the original is not a constraint but a jumping off point. Perhaps the slide in the middle of Michael Vale's set is the physical manifestation of Kneehigh's ever playful nature.
---
BWW Review: ONE NIGHT IN MIAMI, Bristol Old Vic

June 26, 2019

It's 1964 and Cassius Clay has just beaten the odds to become Heavyweight Champion of the World. But, instead of celebrating on the town, he's in a hotel room star NFL running back Jim Brown, soul icon Sam Cooke and Muslim minister and activist Malcolm X.
---
BWW Review: MATILDA THE MUSICAL, Bristol Hippodrome

May 10, 2019

Children are just revolting aren't they? They're snivelling maggots that need discipline, discipline and more discipline. Agatha Trunchbull's teaching mantra may not fill most with hope but in the context of Matilda the Musical it brings sheer delight. This is a musical that will have maggots of all ages squirming with joy.  
---
BWW Review: BARBER SHOP CHRONICLES, Bristol Old Vic

May 4, 2019

'It's your pub' says Winston, about the Three Kings Barber shop in London. The African barbers at the shop don't drink, so the barber shop has become the hub of the community. It's the place to watch the football, recount stories and tell jokes.
---
BWW Review: OUR COUNTRY'S GOOD, Tobacco Factory Theatres

April 24, 2019

It's a sensible time to be tackling Timberlake Wertenbaker's modern classic Our Country's Good. The role of theatre in society is ripe for the examination, as cuts bite arts institutions and school curriculums alike. The question is, what is there to be gained by putting on a play?
---
BWW Review: A MIDSUMMER NIGHT'S DREAM, Tobacco Factory Theatres

March 1, 2019

It's fitting that the once industrial space of the Tobacco Factory is now the dystopian setting for the latest outing of the Factory Company - a gender-bending A Midsummer Night's Dream.
---
BWW Review: KINKY BOOTS, Bristol Hippodrome

February 27, 2019

There's something undeniably irrepressible about Kinky Boots - it's a fully sequined, unabashed romp through a true (ish) story of a shoe factory threatened with closure until a radical idea to start producing oh so fabulous boots for drag queens appears.
---
BWW Review: WISE CHILDREN, Bristol Old Vic

January 25, 2019

'Comedy is tragedy that happens to other people' writes Angela Carter in her 1992 book Wise Children and that is the starting point for Emma Rice's furiously fast adaptation in this, the first outing for her newly formed theatre company of the same name.
---
BWW Review: MOTOWN THE MUSICAL, Bristol Hippodrome

January 12, 2019

Having the entire Motown back catalogue to work with must be a dream starting point for any jukebox musical. There are decades worth of hit after hit to cram in. And cram them in Motown The Musical certainly does. 66 of them to be precise. It's a whistle-stop tour of all of Motown's greatest artists.
---
BWW Review: CINDERELLA, Bristol Hippodrome

December 13, 2018

'Alright me babbers!' is the shrill cry from the Ugly Sisters at this year's panto offering from the Bristol Hippodrome. The local references are lapped up by a fervent audience who are ready for laughs and spectacle this Christmas. On both points, Cinderella delivers in bucketloads.
---