STAGE TUBE: SOPHISTICATED LADIES At Arena Stage
Big band sound transforms the Lincoln Theatre into a Duke Ellington jazz club as Arena Stage presents Duke Ellington's Sophisticated Ladies, choreographed by and starring Maurice Hines (Broadway's Sophisticated Ladies and Uptown... It's Hot!) with direction by Charles Randolph-Wright (Arena's Guys and Dolls and Blue). Sophisticated Ladies celebrates the life and music of Duke Ellington, a native of D.C. who began his career playing jazz clubs on U Street including the Lincoln Colonnade in the Lincoln Theatre, one of the first desegregated clubs in D.C. Kenneth Lee Roberson will provide additional choreography for this 15-person cast. Mercedes Ellington, granddaughter of Duke Ellington and an assistant choreographer for the original Broadway production, serves as artistic consultant to offer insight into the history of Ellington's life and music. Musical Director David Alan Bunn (Broadway's Rollin' on the T.O.B.A.) will lead an onstage orchestra of 13 musicians through this musical journey. Duke Ellington's Sophisticated Ladies runs through May 30, 2010 at Arena Stage at the Lincoln Theatre. The press opening performance is April 15, 2010.
"Sophisticated Ladies is the last Arena Restaged show at the Lincoln Theater, and what a wonderful way to end our time on U Street," said Artistic Director
Molly Smith
. "I am pleased to welcome
Charles Randolph-Wright
, a renaissance man, and
Maurice Hines
, a Sophisticated Ladies veteran, back to
Arena Stage
. This isn't just a revival, it's a true creation, and to explore the history of Ellington in D.C. with these artists at the Lincoln is really a thrill."
Duke Ellington
's Sophisticated Ladies is a musical revue based on the music of
Duke Ellington
and was conceived by
Donald McKayle
(Broadway's and Arena's Raisin), with music, dance and vocal arrangements by
Lloyd Mayers
, additional vocal arrangements by Malcolm Dodd and original music direction by
Mercer Ellington
. It explores the legacy of local jazz hero
Duke Ellington
and follows his journey from the beginnings in D.C. through his time in New York City to his national and international stardom. The show travels through a history of song and dance with an "authentic, jazzy, brassy sound and dancing of high voltage and precision" (The New York Times). Big band music, from the roaring '20s through the swing era, serves as the show's soundtrack with hits like "It Don't Mean a Thing If It Ain't Got That Swing" and "Take the 'A' Train" while dance styles range from Charleston to swing to virtuosic tap. "This piece is a joyous celebration of
Duke Ellington
and D.C.," said Randolph-Wright. "
Duke Ellington
is D.C. This is where he grew up and where his career began. We're going to tell the story of his musical journey both visually and through song and dance. We want to celebrate him not only as a true American composer, but as one of the greatest in the world."
Maurice Hines
returns to
Arena Stage
for the first time since his acclaimed starring role in Guys and Dolls, also directed by Randolph-Wright, as both choreographer and performer in a role originated by his late brother Gregory in the Broadway production. Hines, who replaced his brother in the Broadway production, will be joined by fellow Sophisticated Ladies Broadway veteran Wynonna Smyth (Broadway's
Hot Feet
). The cast also includes
Arena Stage
favorite
Marva Hicks
(Broadway's Caroline, or Change and Arena's Crowns), as well as
Janine DiVita
(Broadway's Grease),
Karla Mosley
(Off-Broadway's Expatriate),
Sam Cahn
(Broadway's Wicked),
Sabra Lewis
(Broadway's Chitty Chitty Bang Bang),
Tony Mansker
(Broadway's Mary Poppins),
Keith LaMelle Thomas
(Broadway's Ragtime), DeMoya Watson (New York's Radio City Christmas Spectacular),
Hollie
E. Wright
(Broadway's
Hot Feet
) and Richard Riaz Yoder (Broadway's
Irving Berlin
's White Christmas). John and Leo Manzari will round out the cast in their professional regional theater debuts. Hines found John, 17, and Leo, 15, at a master class in D.C. in October 2009 and urged them to attend an open audition for the show the following day. The teens, who attend The Field School in Northwest D.C., are both accomplished dancers on the regional and national scene. They've grown up on D.C.'s waterfront, next door to
Arena Stage
's permanent theater complex.
"I'm doing this show because it's a first-class production, and of course because I love D.C.," said Hines. "I want to do this show to honor Arena Stage, Duke Ellington and my brother Gregory. When you see me on stage, you'll see Gregory right there with me."
The Creative Team for
Duke Ellington
's Sophisticated Ladies includes Set and Projection Designer
Alexander V. Nichols
, Costume Designer
Reggie Ray
, Lighting Designer
Michael Gill
iam, Sound Designer,
Timothy M. Thompson
, Stage Manager
Kurt Hall
, Assistant Stage Manager Angelita Thomas, Stage Management Fellow Marne Anderson, Dramaturg and Line Producer Amrita Mangus, Directing Fellow Flordelino Lagundino, Lighting Fellow Catherine Girardi, Set Design Fellow Jessika Watson, Sound Fellow Marc Friend and Musical Contractor Rita Eggert. The
Arena Stage
musical theater season is sponsored by Jay
Lee Mead
.
Duke Ellington
's Sophisticated Ladies is sponsored by Hank and Charlotte Schlosberg and the Family of H. Max and Josephine F. Ammerman and Andrew Ammerman.
Duke Ellington
's Sophisticated Ladies Special Events, Ticket Information & Performance Calendar
Joint Salon with The Light in the Piazza - Monday, April 12 at 7:00 p.m. at
Arena Stage
in Crystal City
The Salon - Monday, May 24 at 7:00 p.m. at
Arena Stage
at the Lincoln Theatre
In the spirit of artistic and literary salons of the past, The Salon features artistic leaders from
Arena Stage
in a series of lively, in-depth conversations with the playwrights, actors, directors, designers, dramaturgs and audiences that make
Arena Stage
unique. The Salon is free to
Arena Stage
subscribers and donors ($75+) and only $3 for the general public. Reservations must be made through the
Arena Stage
Sales Office at (202) 488-3300.18th Annual
Arena Stage
Benefit for Community Engagement:
Swingin' with Sophisticated Ladies - Tuesday, May 4 2010
Join
Maurice Hines
and cast members of
Arena Stage
's
Duke Ellington
's Sophisticated Ladies for the18th Annual
Arena Stage
Benefit for Community Engagement: Swingin' with Sophisticated Ladies. The evening will include cocktails and dinner followed by an original, one-night-only performance featuring prominent leaders from Capitol Hill, who will share their Ellington-inspired sophisticated talents. Also during the performance, legendary actor
James
Earl Jones
and Representative Norman D. Dicks (D-WA) will be honored by
Arena Stage
with the American Artist and American Voice Awards respectively for their contributions to the national arts community.
Dinner, show and reception tickets start at $500
Show and reception only tickets are $100
For tickets or further information contact April Irwin at
amirwin@arenastage.org
or 202.554.9066, ext. 207.
For corporate sponsorship opportunities contact Desirée Urquhart at
durquhart@arenastage.org
or 202.554.9066, ext. 250. TICKETS: Tickets for
Duke Ellington
's Sophisticated Ladies range from $25 to $74 plus applicable fees. Discount tickets are available for patrons purchasing tickets for multiple shows, students and groups. A limited number of $10 tickets for patrons ages 30 and under go on sale beginning each Monday for performances that week (All patrons must present valid ID). HOTTIX, a limited number of half-price, day-of-performance tickets, are available 90 to 30 minutes before curtain prior to every performance. Tickets may be purchased online at
www.arenastage.org
, by phone at (202) 488-3300 or at the
Arena Stage
Sales Office at 1800 S. Bell Street, Arlington, VA 22202.
Sales Office/Subscriptions (202) 488-3300
TTY for deaf patrons (202) 484-0247
Group Sales Hotline (202) 488-4380
Info for patrons with disabilities (202) 488-3300
Tuesday, Wednesday & Sunday at 7:30 p.m. (6:00 p.m. curtain on 4/25)
Thursday, Friday & Saturday at 8:00 p.m.
Saturday & Sunday matinees at 2:00 p.m. (1:00 p.m. curtain on 4/25)
Weekday matinees at noon on 4/21, 4/27 & 5/5Sign-interpreted performances: 5/6 at 8:00 p.m. & 5/9 at 7:30 p.m.
Post-show discussions: 4/29, 5/4 after the evening show; 4/21, 4/27, 5/5, after the noon show
Audio-described performances: 5/8 at 2:00 p.m. & 5/12 at 7:30 p.m.
Open-captioned performance: 5/26 at 7:30 p.m. ABOUT ARENA RESTAGED
With construction well underway on the 48-year-old Southwest D.C. theater campus,
Arena Stage
has launched ARENA RESTAGED, a two-year festival celebrating the rich mosaic of our nation's voices. ARENA RESTAGED, which will lay the foundation for a new home for theater artists and audiences, will take place throughout the time it takes to finish the expansion of the new theater complex,
Arena Stage
at the Mead Center for American Theater. At the Center, the two existing performance spaces-the Fichandler Stage and the Kreeger Theater-will be fully renovated and a new 200-seat space dedicated to premiering American theater, The Arlene and Robert Kogod Cradle, will be added.
Arena Stage
at the Mead Center is scheduled to open for the 2010/11 season.Under the leadership of Artistic Director
Molly Smith
and Managing Director
Edgar Dobie
, Washington, D.C.-based
Arena Stage
is the largest theater in the country dedicated to American plays and playwrights. Founded in 1950 by Zelda Fichandler, Thomas Fichandler and Edward Mangum,
Arena Stage
was one of the nation's original resident theaters and has a distinguished record of leadership and innovation in the field. With the opening of the new Mead Center for American Theater in 2010,
Arena Stage
will be a leading center for the production, presentation, development and study of American theater. Now in its sixth decade,
Arena Stage
serves a diverse annual audience of more than 200,000. For more information please visit
www.arenastage.org
.
More Hot Stories For You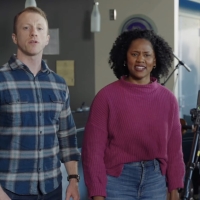 VIDEO: Cast of Signature Theatre's INTO THE WOODS Rehearses Title Song

October 26, 2022

Get a first look at the company of Signature Theatre's Into the Woods performing the title song from the show in rehearsal. The production will be directed and choreographed by Signature Theatre Artistic Director Matthew Gardiner and will be the first of three Sondheim productions featured in Signature's 2022/23 season.
---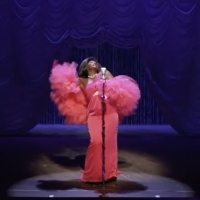 VIDEO: Get A First Look At Paramount Theatre's DREAMGIRLS

September 13, 2022

The Paramount Theatre launches its 11th Broadway Series with Dreamgirls, August 31-October 16, 2022. Get a first look at the cast in action!
---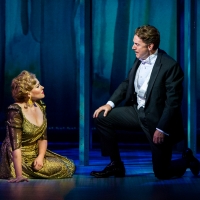 VIDEO: Emily Skinner, Jason Danieley, Sierra Boggess and More Star In A LITTLE NIGHT MUSIC At Barrington Stage

August 15, 2022

Get a first look at Barrington Stage Company's new production of A Little Night Music, with music and lyrics by Stephen Sondheim and book by Hugh Wheeler. See photos from the production below!
---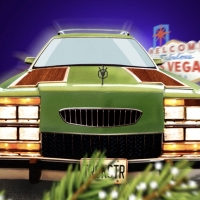 VIDEO: See A New Trailer For THE GRISWOLDS' BROADWAY VACATION at 5th Avenue Theatre

August 11, 2022

Get a first look at a new trailer for The 5th Avenue Theatre's The Griswolds' Broadway Vacation. Playing September 10 - October 2, 2022, The Griswolds' Broadway Vacation, which is the first production in the 2022/23 Season and the 26th new musical produced by The 5th Avenue Theatre. 
---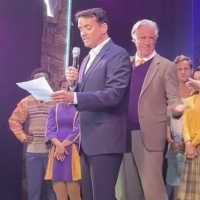 VIDEO: Terre Blair Hamlisch Joins Cast Of THE NUTTY PROFESSOR To Honor Marvin Hamlisch

August 9, 2022

Terre Blair Hamlisch joined the cast of The Nutty Professor on stage Saturday, August 6 at Ogunquit Playhouse to pay tribute to her late husband, Marvin Hamlisch, on the 10th anniversary of his passing. The Nutty Professor was the last stage musical that Marvin Hamlisch completed before the composer died.
---