Photo Flash: THE GREAT SOCIETY Celebrates Opening Night at Arena Stage
Robert Schenkkan's The Great Society, the second half of the epic drama about President Lyndon Baines Johnson, makes its Washington, D.C. debut at Arena Stage at the Mead Center for American Theater, following the theater's critically acclaimed 2016 run of All the Way. Kyle Donnelly returns to Arena Stage to helm this political thrill ride that "shines a bright, clear light on a pivotal moment in American history" (New York Times). Chronicling LBJ's second term as he seeks to maintain his relationship with Dr. Martin Luther King, Jr. and complete a raft of impossibly ambitious social policy projects, The Great Society runs February 2-March 11, 2018 on the Fichandler Stage.
As previously announced, Jack Willis, seen at Arena Stage as President Lyndon Baines Johnson in All the Way, and in Mother Courage and Her Children and Sweat, reprises his role portrayed with "extraordinary tenacity" (Washington Post). Willis originated the role of LBJ at Oregon Shakespeare Festival in 2012.
After appearing as Martin Luther King, Jr. in All the Way which was "played with an effectively intense realism" (Metro Weekly), the previously announced Bowman Wright returns to the role. Wright has also appeared in The Mountaintop and King Hedley II at Arena Stage.
The 17-member cast features returning actors from All the Way, including Desmond Bing as Bob Moses, JaBen Early as Stokely Carmichael, Cameron Folmar as Governor George Wallace, Richmond Hoxie as J. Edgar Hoover, Lawrence Redmond as Hubert Humphrey, Susan Rome as Lady Bird Johnson, John Scherer as Robert F. Kennedy, Stephen F. Schmidt as Senator Everett Dirksen, Craig Wallace as Ralph Abernathy and Tom Wiggin as Robert McNamara. Joining the company is Elliott Bales as Adam Walinsky, Deonna Bouye as Coretta Scott King, Gary-Kayi Fletcher as James Bevel, Megan Graves as Pat Nixon and Andrew Weems as Mayor Richard Daley.
"The Vietnam War provides an intense backdrop for Johnson's second term and with The Great Society, Robert Schenkkan thrusts us back into the heat of those turbulent days," shares Molly Smith. "What a thrill it is to welcome back actor Jack Willis as Lyndon Baines Johnson, as well as director Kyle Donnelly to anchor this sequel to the electrifying All the Way."
"There is a particular photo of LBJ, with his head down on a table in the Situation Room, listening to a tape from a soldier on the field in Vietnam," explains Donnelly. "The immensity of what he has done and the burden he has carried are profoundly moving. The price he and the country have paid for the insistence of pursuing victory in Vietnam is heartbreaking. Our current political climate does not include accountability as a value, which is even a bigger loss for us all, and makes directing The Great Society at this present time all the more critical."
Donnelly reunites with several of her longtime design collaborators, most of whom designed All the Way-Set Designer Kate Edmunds, Costume Designer Nan Cibula-Jenkins, Lighting Designer Nancy Schertler, Original Music and Sound Design by David Van Tieghem and Projection Designer Aaron Rhyne.
TICKETS: Tickets for The Great Society are $50-99, subject to change and based on availability, plus applicable fees. For information on savings programs such as pay-your-age tickets, student discounts, Southwest Nights and hero's discounts, visit arenastage.org/shows-tickets/single-tickets/savings-programs.
Tickets may be purchased online at arenastage.org by phone at 202-488-3300 or at the Sales Office at 1101 Sixth St., SW, D.C.
Photo Credit: Cameron Whitman


Playwright Robert Schenkkan and Artistic Director Molly Smith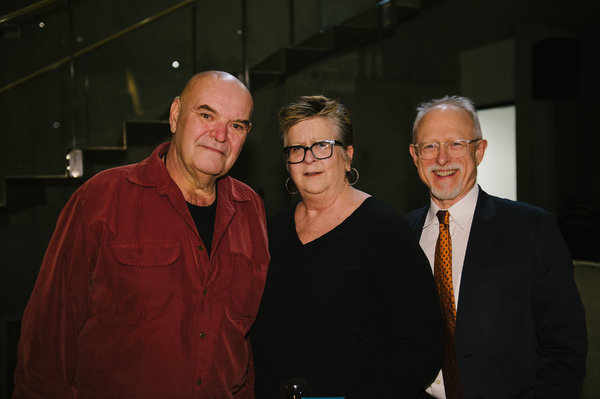 Jack Willis (President Lyndon Baines Johnson), Director Kyle Donnelly and Playwright Robert Schenkkan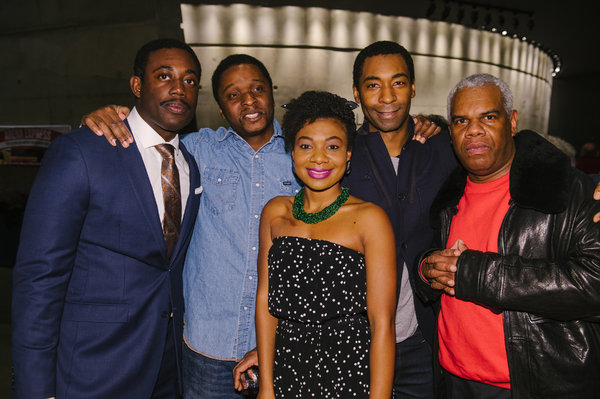 Gary-Kayi Fletcher (James Bevel and others), Bowman Wright (Dr. Martin Luther King, Jr.), Deonna Bouye (Coretta Scott King and others), JaBen Early (Stokely Carmichael and others) and Craig Wallace (Ralph Abernathy and others)

John Scherer (Robert F. Kennedy), Megan Graves (Pat Nixon and others) and Fight Director Joe Isenberg

Desmond Bing (Bob Moses and others) and Susan Rome (Lady Bird Johnson)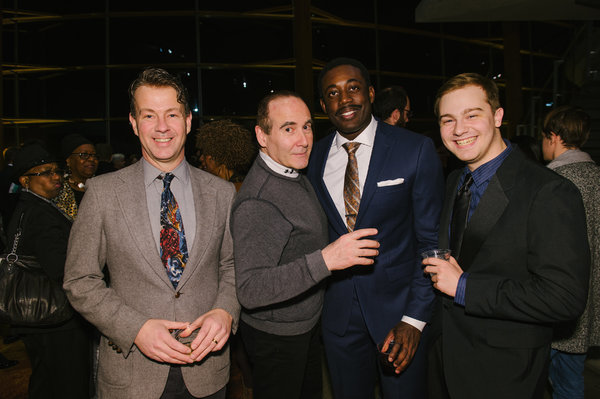 Cameron Folmar (Governor George Wallace and others), Lawrence Redmond (Hubert Humphrey), Gary-Kayi Fletcher (James Bevel and others) and Ben Ribler (Ensemble)

Tom Wiggin (Robert McNamara and others) and Jack Willis (President Lyndon Baines Johnson)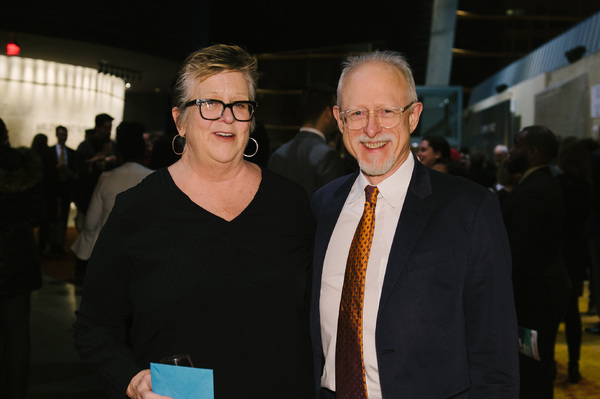 Director Kyle Donnelly and Playwright Robert Schenkkan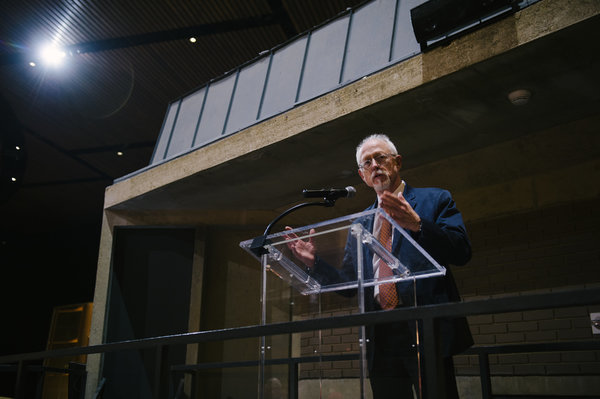 Playwright Robert Schenkkan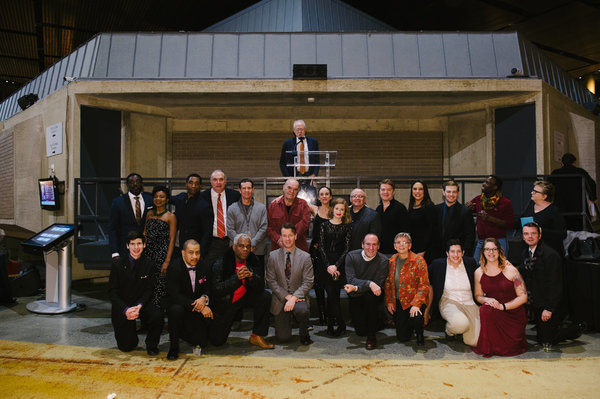 The cast and creative team of The Great Society

American Voice Award Recipient Senator Lisa Murkowski and Artistic Director Molly Smith

Senator Lisa Murkowski speaks after receiving the American Voice Award

Arena Stage Executive Director Edgar Dobie, Artistic Director Molly Smith, Senator Lisa Murkowski, Verne Martell and Altria Government Affairs Associate John Mason
Related Articles View More Washington, DC

Stories

Shows
More Hot Stories For You