Photo Flash: First Look at Folger Theatre's SAINT JOAN
Folger Theatre concludes its 2017/18 season with a special engagement of George Bernard Shaw's epic portrait of Saint Joan, presented by the acclaimed New York-based Bedlam theater company. Saint Joan will be directed by Bedlam's Artistic Director Eric Tucker (the award-winning director of Sense and Sensibility at Folger Theatre) and features a cast of four, including Tucker, playing over 25 parts. Aundria Brown is the martyred heroine of France, Joan of Arc.
Recently extended due to popular demand, Saint Joan is now scheduled for 36 performances, from May 12 through June 10, 2018. Tickets are available online at www.folger.edu/theatre or by calling the Folger Box Office at (202) 544-7077.
Saint Joan will also have onstage seating which will enhance the immersive environment of this production.
Joan of Arc, from peasant stock, fights for her country and defeats the English at Orleans. She is captured and taken prisoner in Burgundy, brought before a church court, tried as a heretic, and burned at the stake-all before the age of nineteen. Depicted as neither witch, saint, nor madwoman in Shaw's retelling, Joan is but an illiterate farm girl whose focus on the individual rocks the church and state.
Bedlam, founded in 2012 by Tucker and Andrus Nichols, has been lauded for its boldly theatrical, stripped-down, and immersive re-imaginings of classic plays. the company is committed to the immediacy of the relationship between the actor and the audience, creating works of theater that reinvigorate traditional forms using innovative staging, minimal props, and boundless energy. Bedlam's staging of Saint Joan was honored as a Top Ten Play by Time magazine, and listed in The New York Times' Best of Theater list.
"I'm very excited to bring Bedlam's production of Saint Joan to the Folger and to D.C. audiences," says Eric Tucker. "My vision for the piece has always been to stay out of the way of George Bernard Shaw's brilliant text by maintaining a very simple aesthetic in a simple playing space, using only four actors. There's nothing fancy about this production. It's as clear and passionate and committed a production as you're likely to see of this riveting play."
This staging of Saint Joan features Eric Tucker and Edmund Lewis, cast members from Bedlam's original New York productions. Aundria Brown and Sam Massaro, newcomers to Bedlam's Saint Joan and part of Bedlam's current national tour, complete the cast.
The lighting design is by Les Dickert (Bedlam's Hamlet, Sense and Sensibility, and earlier this year, Pygmalion), with costume and sound design by Eric Tucker.
"We are delighted to bring Eric Tucker back to the Folger," Janet Alexander Griffin, Folger Theatre's Artistic Producer, says. "As he showed with his inspired staging of Sense and Sensibility, Eric brings a wholly innovative perspective and great energy to classic works. His approach to Shaw is breathtaking."
Ticketing Information & Performance Dates:
Saint Joan is on stage at Folger Theatre from May 12 through June 10, 2018. Tickets are
$30-$79. Discounted preview performances and special rates for patrons under 30, students, seniors, members and family of the military, educators, and groups may be purchased through the Folger Theatre Box Office at (202) 544-7077 or online at www.folger.edu/theatre.
Photo Credit: Teresa Wood


Robert de Baudricourt (Eric Tucker) grows exhausted with his steward (Edmund Lewis)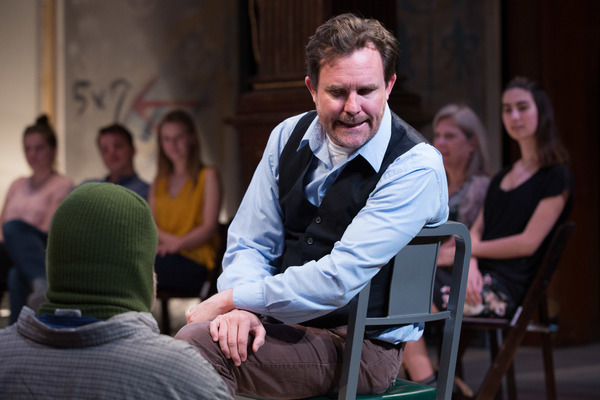 Robert de Baudricourt (Eric Tucker) gives a not so pleasant order to his humble steward (Edmund Lewis)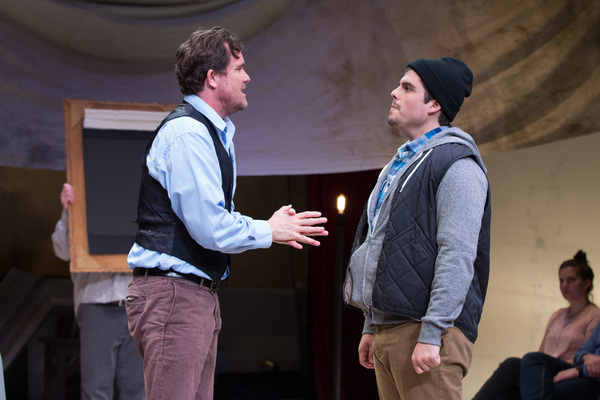 Robert de Baudricourt (Eric Tucker) pleads his case to the nobleman Bertrand de Poulengy (Sam Massaro)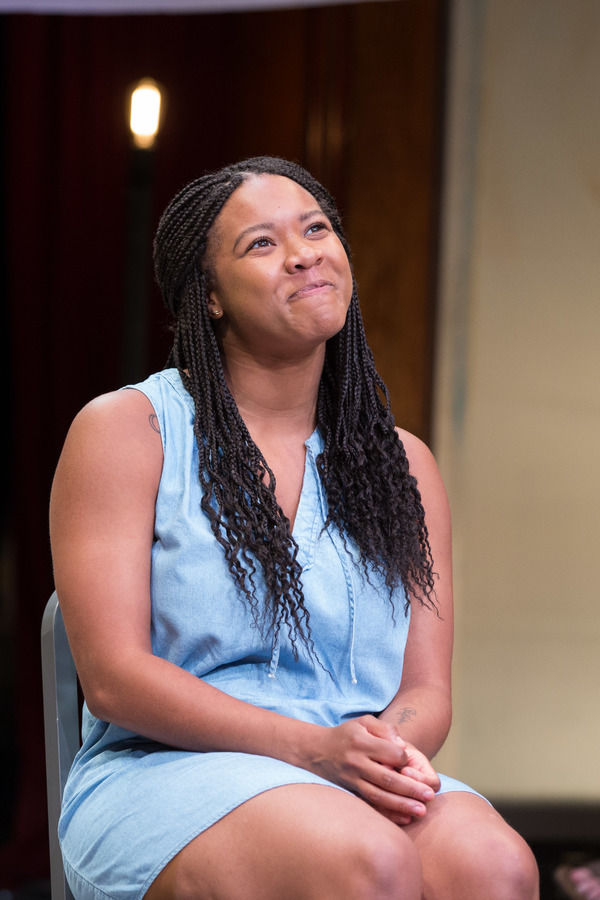 Dria Brown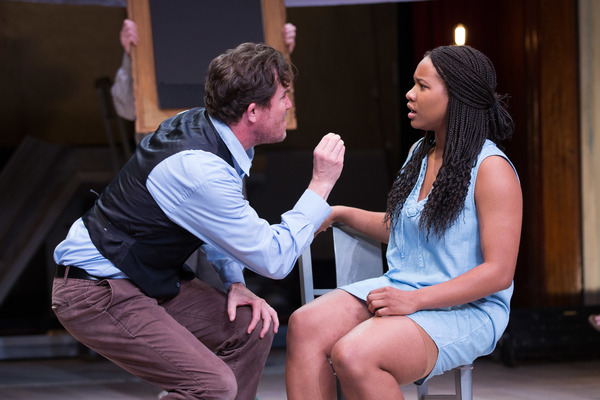 Robert de Baudricourt (Eric Tucker) tries in vain to put the peasant girl, Joan (Dria Brown) in her rightful place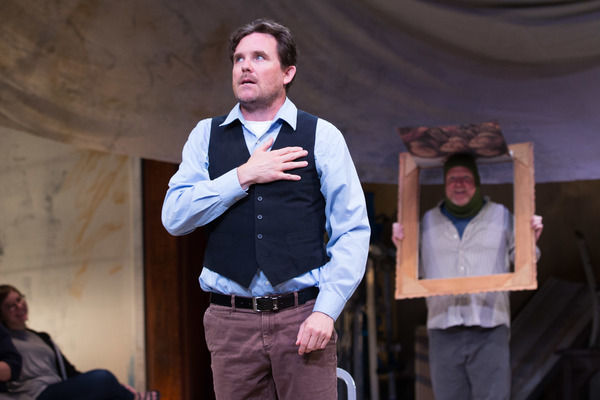 With his lowly steward (Edmund Lewis) looking on, Robert de Baudricourt (Eric Tucker) becomes a believer in Joan's powers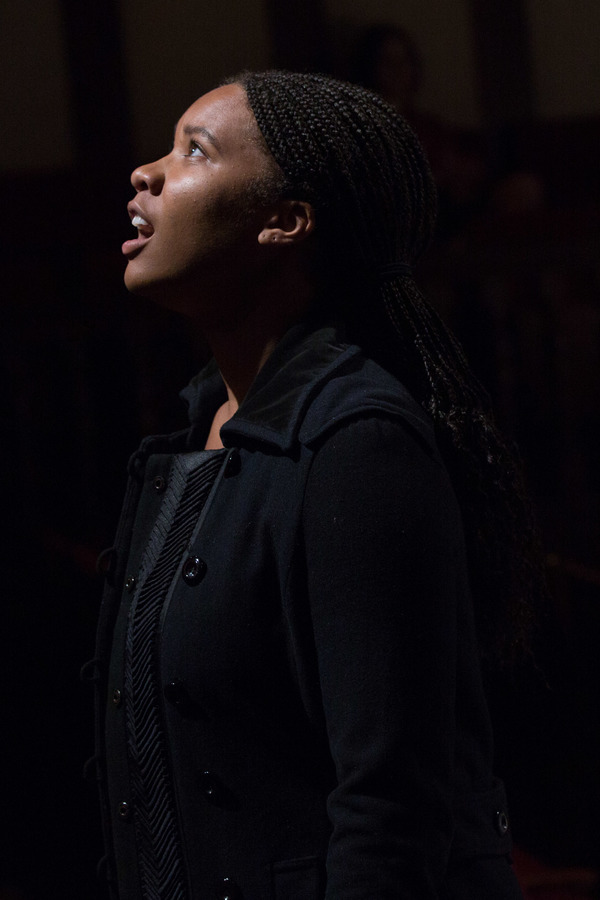 Dria Brown stars as Joan of Arc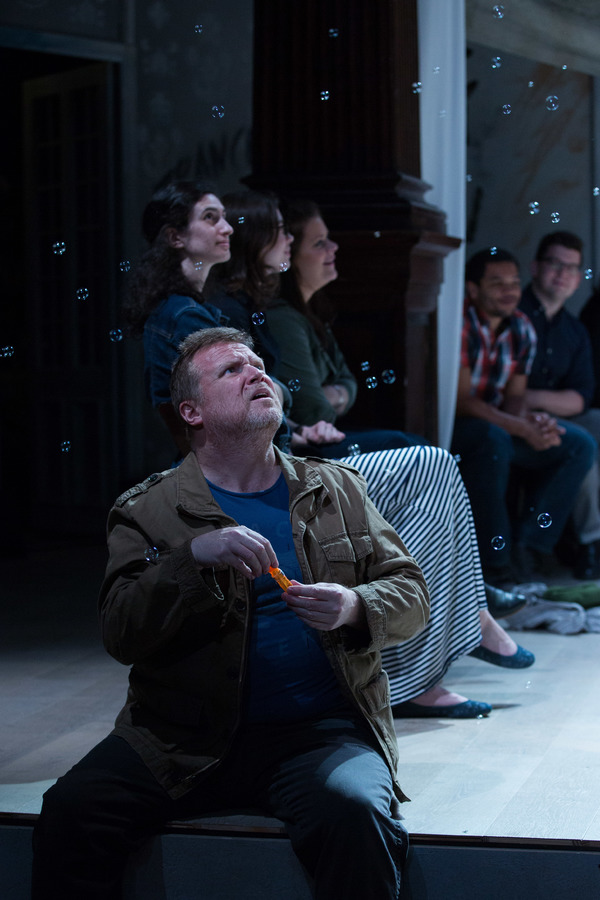 Edmund Lewis, here as a Page, stars as numerous roles

Joan (Dria Brown) informs Dunois, Bastard of Orléans (Eric Tucker) that their soldiers must cross the bridge to fight the English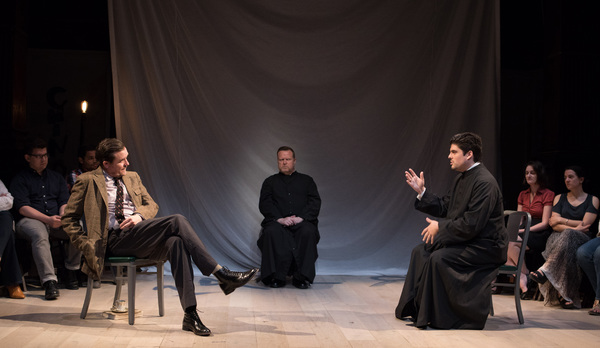 The Earl of Warwick (Eric Tucker, left) discusses the fate of Joan of Arc with the Bishop of Beauvais (Sam Massaro), as chaplain John de Stogumber (Edmund Lewis) listens intently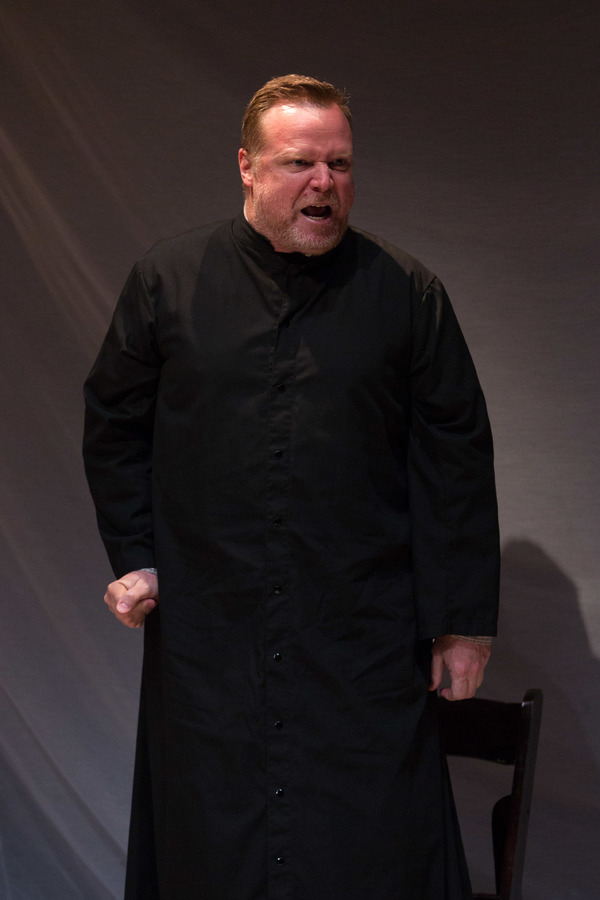 English chaplain John de Stomgumber (Edmund Lewis) fights to see Joan thrown to the fire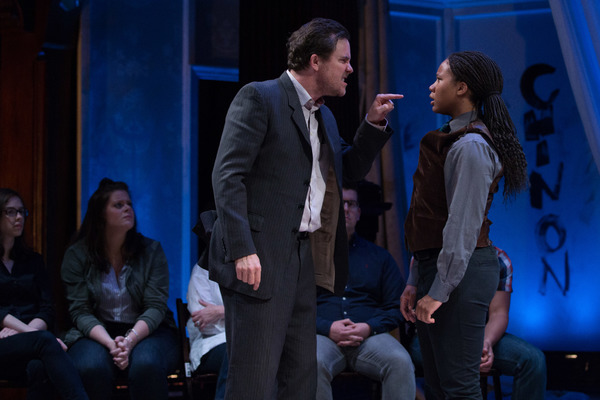 Jean de Dunois (Eric Tucker) warns Joan (Dria Brown) of the consequences of her actions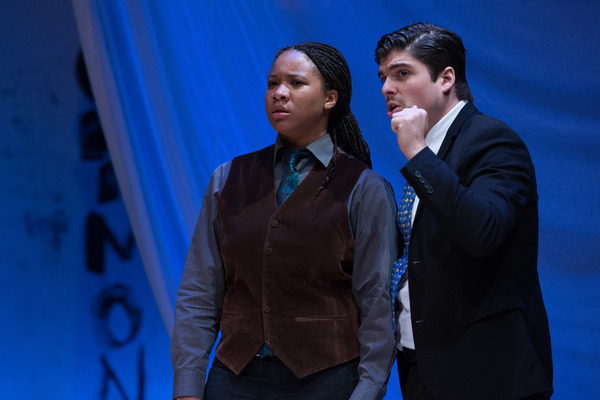 The Archbishop (Sam Massaro) counsels Joan (Dria Brown) against her 'sin of pride'

Dria Brown as the fearless peasant girl and soldier of France, Joan of Arc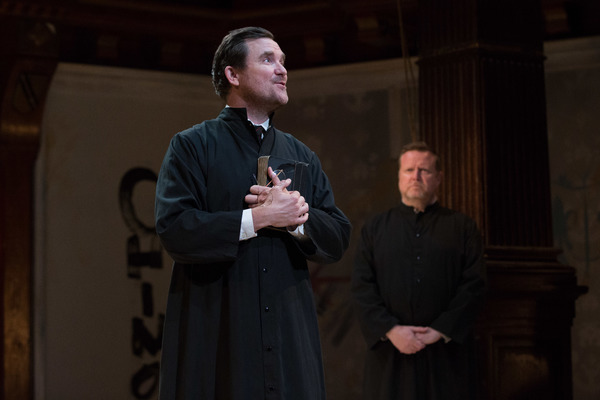 Brother John Lemaitre, the Inquisitor (Eric Tucker) and John de Stomgumber (Edmund Lewis) await the trial of Joan

The Inquisitor (Eric Tucker) leads the accused Joan (Dria Brown) to her seat to stand trial

Joan of Arc (Dria Brown) on trial for heresy

Dria Brown (Joan) awaits a tragic fate
More Hot Stories For You