BWW Review: VICUÑA AND THE AMERICAN EPILOGUE at Mosaic Theater Company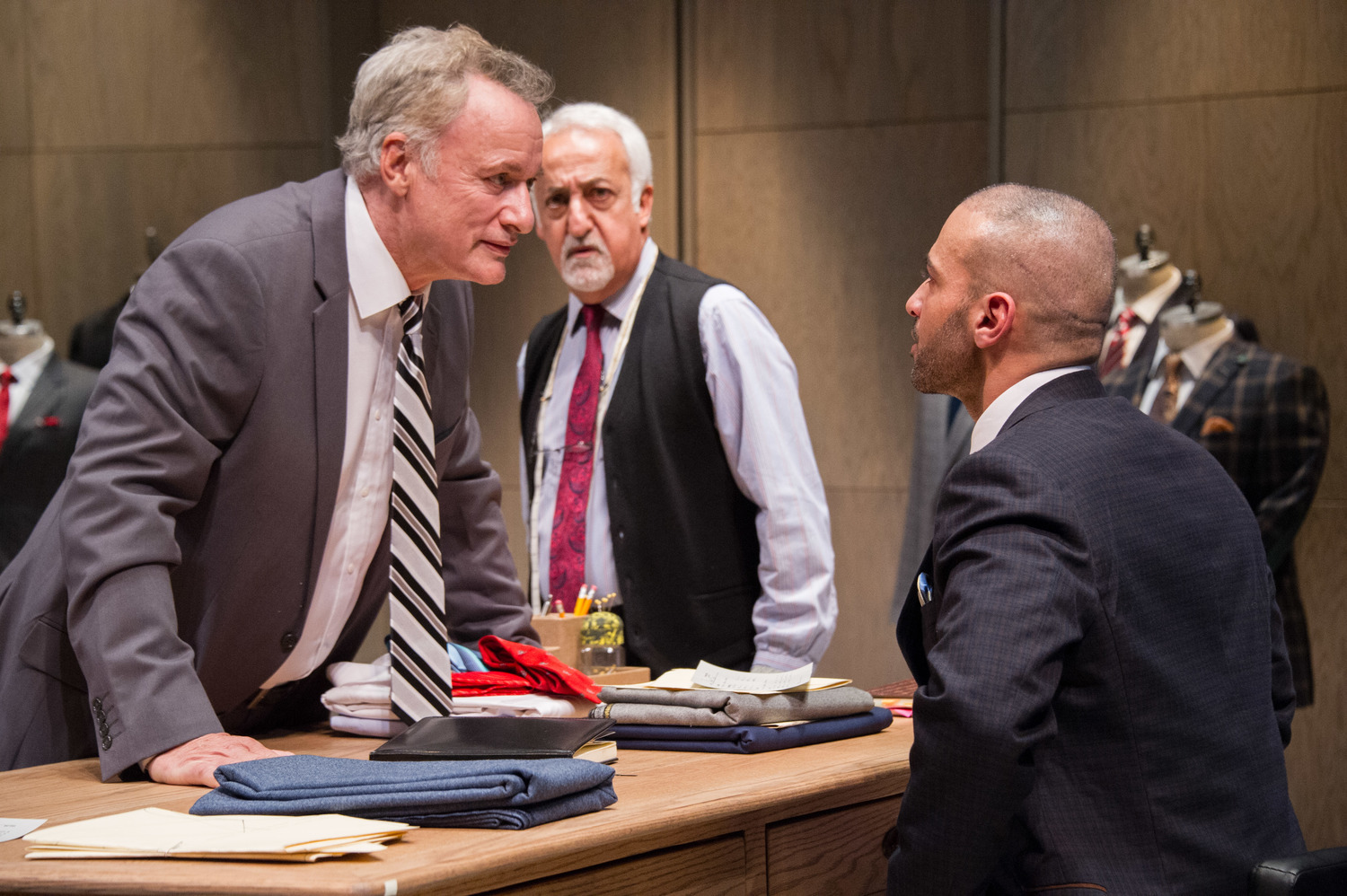 Mosaic Theater Company's Production of Vicuña and the American Epilogue is in high demand- and for good reason. If you're in DC and you meander to work every day in a cloud of existential dread wondering how we all got here and where our country could possibly be going, then I can't recommend this Trump-inspired satire highly enough.
Written by Pulitzer Prize-finalist Jon Robin Baitz (Other Desert Cities; Brothers and Sisters) and directed by Robert Egan, this star-studded production has already been extended until December 3rd. Vicuña was originally produced-to great critical acclaim-during the 2016 election. The context of its incubation and inception is important, as at times the show feels disconnected from our current political reality. A new epilogue set 12 years in a dystopian future pulls the strands of past, present, and future together: It is sobering, eerie, and altogether necessary.
The star power and resounding relevance (especially in our nation's Capital) drew an expressive opening night crowd quick to laugh, cry, and groan through this satiric flashback to the 2016 election. Vicuña centers around Amir and Anselm, two tailors who grapple with a growing threat to the Muslim and immigrant community while crafting a suit made of the finest Vicuña wool for real-estate-mogul-turned-presidential-candidate, Kurt Seaman.
John de Lancie (Star Trek and Breaking Bad) plays the Trump-inspired Kurt Seaman with fervor and an impeccable sense of comedic timing. Seaman is disturbingly articulate, and resolutely unstoppable. Laura C. Harris as Seaman's daughter Srilanka (so named for the country of her conception) displays a depth of emotion that is at once welcome and off-putting. She deftly toes the line between repulsion of and allegiance to her unwieldy father. She and Haaz Sleiman as apprentice Amir share a few well-placed, tender moments in the midst of the brouhaha and bustle.
Local actress Kimberly Schraf as Senator Kitty Finch-Gibbon, head of the Republican National Committee, is a rousing success. She delivers a tirade that could strip paint off a wall and was justly rewarded with a chorus of cheers. Brian George (Seinfeld and The Big Bang Theory) as tailor Anselm gives a performance that will haunt you long after show's end. His struggle between the drive to survive and the urge to rebel is nuanced, heartfelt, informed, and utterly compelling.
Set, sound, and lights brilliantly support the tone of the production. Karl Lindeberg's sound design adds gravitas and a sense of urgency to even lighthearted scenes, while Brandee Mathies' meticulous costumes and Debra Booth's set design both inform and compliment one another.
Much good theatre this season is grappling with the notion of what it means to be an American in the face of such an upset to our collective identity, and such a deep and growing schism between our warring political parties. Vicuña is no different: It reaches into the past and projects into the future to paint a disturbing picture of what has been and what could be. And like much good theatre this season, Vicuña implicates the audience in its final moments with the question, "What are you going to do?"
Pictured (from left to right): John de Lancie, Brian George, and Haaz Sleiman. (C. Stanley Photography).
Running time: 2 hours and 10 minutes including one intermission
Vicuña & The American Epilogue plays through December 3, 2017 at Mosaic Theater Company of DC, performing at the Atlas Performing Arts Center - 1333 H Street NE, in Washington, DC. For tickets, call the box office at (202) 399-7993 ext. 2, or purchase them online.

Related Articles View More Washington, DC

Stories

Shows
Evann is currently an Associate Editor with a background in literature and dramaturgy, and she is excited to join the DC BroadwayWorld team! Evann graduated (read more...)