Click Here for More Articles on DC - Theatre Life
BWW Interview: Theatre Life with Rob Berman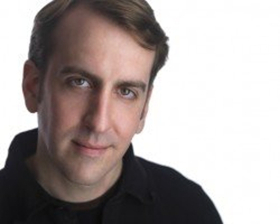 Today's subject Rob Berman is currently living his Theatre Life as the Musical Director for the world premiere of Dave at Arena Stage. The production, based on the 1993 film and directed by Tina Landau, runs through August 19th in Arena Stage's Kreeger Theatre space.
Born and raised in Baltimore, Rob has had quite the career. As musical director for City Center's acclaimed Encores! series, Rob has conducted over 30 productions, including Anyone Can Whistle, Grand Hotel, Lost in The Stars, and No Strings.
On Broadway, Rob has been seen on the podium for Finian's Rainbow (transfer from Encores!), Bright Star (which started at Kennedy Center), Irving Berlin's White Christmas, Dames at Sea, and The Pajama Game. He was also Musical Supervisor for Tuck Everlasting.
Off-Broadway credits include Passion and Pacific Overtures at Classic Stage Company.
For nine years, Rob was the musical director of The Kennedy Center Honors and received an Emmy Award for his work on that program. Rob also received a Helen Hayes Award for Sunday in the Park with George at the Kennedy Center's Sondheim Celebration.
His work can be heard on many cast recordings, including Brigadoon with Kelli O'Hara (upcoming), Finian's Rainbow, and Bright Star.
You might have also seen Rob on PBS's A Broadway Celebration: In Performance at the White House with President Barack Obama.
A chance to see a world premiere musical is something us musical theater geeks always enjoy. Anytime Maestro Rob Berman is associated with a world premiere musical or any musical production, really, it makes it that much better. Check out Dave at Arena Stage and hear for yourself.
At what age did you get interested in music?
I started piano lessons at six which is about the same time I became interested in theater, when I played the pivotal role of Lord Calculator in King Arithmetic and His Court.
Growing up, did you play multiple instruments or was piano your instrument of choice from the beginning?
Just piano. In the first grade the music teacher asked who wanted piano lessons and my arm shot up. We didn't even have a piano at home. I also studied voice in high school and college.
Where did you receive your training?
I grew up in Baltimore, attended Friends School of Baltimore, and continued on to Yale University where I received a B.A. in music.
How did you get involved with Dave?
One day the phone rang and it was Tom Kitt (Music) asking me if I'd like to get involved. We had worked together very briefly at the Kennedy Center Honors one year, but this is my first time doing a show with him. I can say that one of the great pleasures of Dave has been getting to know Tom. He's so talented and a great guy too. It has also been a fun reunion with Tina Landau who I first worked with almost twenty years ago when I conducted a mini-tour of Floyd Collins.
How do you best describe the score of Dave?
I love it and think the audience will too! This is not one of Tom's more rock-inflected scores. It's a contemporary theater score which leans into traditional musical comedy as well as some Copland-esque sounds of Americana. Tom and Nell [Benjamin, the lyricist] have written some absolutely gorgeous ballads. Michael Starobin is writing the orchestration which favors woodwinds and will help give the show a classic sound.
With the passing of Dave's original book writer Thomas Meehan, were there major changes made to the book or did lyricist Nell Benjamin pick up where Meehan left off? How did his passing affect the score?
The show had several readings over the last few years which I was not a part of, but my understanding is that the show continued to evolve after Tom Meehan's passing, but it certainly retains the spirit of his contributions.
What do you enjoy the most about working on a brand-new musical?
New musicals are definitely hard! But being a part of creating something that audiences will be experiencing for the first time is a privilege. We're all excited to see the response to this show.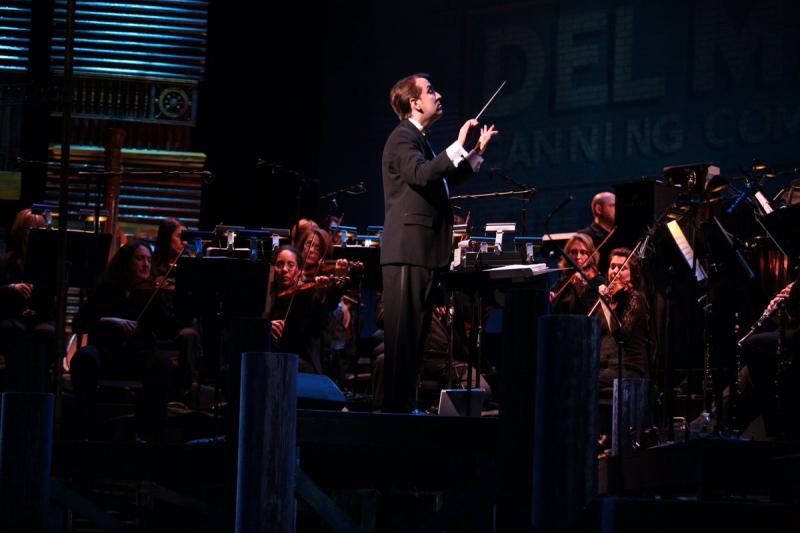 You are the Musical Director for Encores! in NYC. That company made a name for itself by presenting lesser known musicals like The Golden Apple, No Strings, Lost in the Stars, and many others in concert form. Of all the Encores! musicals you have worked on thus far what are a few of your favorites? Why are they your favorites?
I am now in my 12th season as music director of Encores! and it remains a dream job. I have conducted over 30 shows there and yes, a few stand out in my mind. Anyone Can Whistle had a sensational cast (Donna Murphy, Sutton Foster, Raul Esparza) and Casey Nicholaw's production highlighted the madcap energy of the piece and that Sondheim score of course is a joy. I also loved getting to conduct one of my favorite scores, The Most Happy Fella, which starred Laura Benanti and Shuler Hensley. Other favorites include Gentlemen Prefer Blondes, in which Megan Hilty stopped the show every night, and Cole Porter's The New Yorkers, for which we had to do a full musical reconstruction of the entire score.
You were the Musical Director for Bright Star, which played its pre-Broadway engagement at the Kennedy Center. Can you please talk about the experience of putting that show together and working with Steve Martin on the production?
Bright Star was a very special one and definitely a career highlight for me. Both Steve and Edie Brickell are so gifted and they put a lot of trust in me and [Director] Walter Bobbie and the rest of the creative team. Of course, we were disappointed we couldn't run longer in New York, but we recently concluded a national tour and many people around the country have fallen in love with the piece. And yes, as someone who grew up in the '70s and '80s, I had many "pinch me" moments spending time with Steve, who was nothing but kind and generous during the whole experience. Getting to know Edie was a real delight, and she and I are still in touch about possible future projects.
After Dave concludes its run at Arena Stage, what does the 18/19 season hold in store for you at Encores! and elsewhere?
We have a quintessential Encores! season lined up next year at City Center- three musicals you don't get to see every day by three of the great golden age composers: Call Me Madam by Irving Berlin, I Married an Angel by Rodgers and Hart, and High Button Shoes by Jule Styne. As for other pursuits, I recently was music director for the workshop of a new production of The Secret Garden, which will hopefully find a home on Broadway before too long.
Special thanks to Arena Stage publicist Lauren Alexander for her assistance in coordinating this interview.
Theatre Life logo designed by Kevin Laughon.
Related Articles