Arena Stage Sets Date for 11th D.C. Career Fair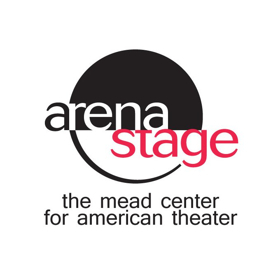 Arena Stage at the Mead Center for American Theater, in partnership with Ward 6 Councilmember Charles Allen, At-Large Councilmember Elissa Silverman and At-Large Councilmember Robert White, Jr. opens its doors for the eleventh D.C. Career Fair Friday, April 27, 2018 from 9:00 a.m. to 2:00 p.m. at the Mead Center (1101 Sixth St., SW). Throughout the past four years, Arena Stage has partnered with over 100 participating organizations and served a combined total of more than 7,500 community members by hosting regular career fairs.
Over 25 hiring organizations, in areas of employment including construction, retail, hospitality and leisure, transportation and facilities services, are confirmed to participate in this free event. Numerous community-based training and services providers have worked with job seekers in their individual pipelines to provide focused and personalized job training and professional development skills to create job-ready candidates. Applicants are being matched with specific employment requirements to accelerate the possibilities for onsite interviews and actual job offers. This event is only open to those referred applicants who may pre-register for the event.
The April 27 event will commence with remarks by Arena Stage Executive Director Edgar Dobie, Allen, Silverman and White at 9:00 a.m.
For complete details for the D.C. Career Fair visit arenastage.org/jobfair.
"Playing an active role in our community is an important value for Arena, as stated in two of our organization's core values: 'serve artists; the national, regional and local communities; and theater through effective partnerships and collaboration at the most sophisticated and professional levels;' and 'pursue programs of education and other activities that engage and give back to the local community,'" says Arena Stage Executive Director Edgar Dobie. "The Career Fairs are effective partnerships with our councilmembers and local government, and they are also effective ways to give back to the community by connecting potential employers with potential employees, and offering new opportunities for higher level positions. We are proud to continue hosting successful fairs."
"When we get job seekers and employers in the same room, good things happen for our residents and our businesses," says Councilmember Allen. "It's been my honor to host the Ward 6 Career Fair with Arena Stage, along with my at-large colleagues Councilmember Elissa Silverman and now Councilmember Robert White, as a way to help Ward 6 residents get connected to employers with job openings. Anytime someone lands an interview or a job on the spot, we ring a bell to share the hope and success. I hope that bell is ringing all day long."
"Every new job created in our city should be filled by a D.C. resident - that's the goal of the Career Fair," shares Councilmember Silverman. "We need to do more to make sure people who live here truly benefit from the growth in our city, and to connect employers with our talented residents. I have been thrilled to do this twice a year with terrific Ward 6 partners, Arena Stage and my colleague, Councilmember Charles Allen, and now we have the added collaboration of At-Large Councilmember Robert White, Jr. as well!"
"As a Washingtonian and the only college graduate in my family, I understand the importance of our city having a strong job market and opportunities for residents to succeed," says Councilmember White. "Good jobs lead to stable housing and opportunities for our families to stay in the District. This Career Fair is a unique opportunity for employers to meet qualified residents."
Career resource agencies include Academy of Hope; Amazing Love Health Services; America Works; Anacostia Mentoring Employment Network; Atlas Performing Arts Center; Building Futures; Community Partnership; Calvary Women's Services; Covenant House; CSOSA; D.C. Central Kitchen; D.C. Housing Authority (DCHA); Department of Employment Services (DOES); Edgewood Brookland Collaborative; Friendship Place; Goodwill of Greater Washington; Grant Associates; Helping Hands of D.C.; Living Wages Adult Education Program; Martha's Table; OIC; RCM of Washington; Sasha Bruce; Strive D.C.; Samaritan Ministry; Skyland Workforce Center; So Others Might Eat; Southeast Ministry; UDC Community College; UDC Workforce; Uniting People with Opportunity (UPO); and Jubilee Jobs.
Recruiting organizations who will be onsite for participants to meet with include Admiral Security; Architect of the Capitol; Arena Stage; Big Bus; Blue Skye Construction; Bozzuto; Bridgepoint Healthcare; The CALPRO Group; CBRE Global Services; Concord Hospitality; d/eleven; D.C. United; District Department of Transportation; Entertainment Cruises; First Class Workforce Solutions; Harris Teeter; Hyatt Hotels; IBEW and NECA Local 26; Insulators & Allied Workers Local 24; Intercontinental Hotel; Kimpton Hotels; Mid-Atlantic Carpenters Union; Metropolitan Police Department; The National Caucus and Center on Black Aging, Inc.; NFC Amenity; Reston Limousine; Strittmatter Companies; Washington Gas; and WMATA.
Arena Stage at the Mead Center for American Theater, under the leadership of Artistic Director Molly Smith and Executive Director Edgar Dobie, is a national center dedicated to American voices and artists. Arena Stage produces plays of all that is passionate, profound, deep and dangerous in the American spirit, and presents diverse and ground-breaking work from some of the best artists around the country. Arena Stage is committed to commissioning and developing new plays through the American Voices New Play Institute. Arena Stage impacts the lives of over 10,000 students annually through its work in community engagement. Now in its seventh decade, Arena Stage serves a diverse annual audience of more than 300,000. arenastage.org