Conductor David Charles Abell Prepares For A Season of Sondheim
Conductor David Charles Abell has worked extensively, and to great acclaim, across the musical and operatic repertoire but only now is he directing his talent in any major way toward his fellow American, Stephen Sondheim, who turned 80 earlier this year.
Sondheim's landmark birthday in March has occasioned all manner of celebratory galas and one-off events on both sides of the Atlantic, and it is Abell who will be at the podium of what in some ways promises to be the most unusual, and exciting, of all: a BBC Proms evening on July 31 devoted entirely to the American composer-lyricist. It's no surprise that particular Prom sold out pretty much instantly, though devotees can of course queue on the night, as per usual at that address. The concert will also be broadcast live on BBC Radio 3 and BBC TWO.The prospect of an orchestra totalling nearly 70 performing Sondheim to a crowd of 6000 is almost indecently exciting, and Abell sounds fully up to the task as one might expect from the person who in fact set the event in motion. "I just thought, we have to do this," Abell says, recalling an idea that first came to him several years ago. "I said to
Roger Wright
[Director of the BBC Proms], we should do something to honour Sondheim's birthday because he is our greatest living composer for theatre. To my great joy, the Proms came back and said that they'd like to do it, so here we are." The intention, quite sensibly, is to offer up a very British celebration of Sondheim's life and art, which is scant surprise given both the huge esteem in which the composer is held here and the strong connections that he has to this country. To that extent, expect British musical theatre artists like
Daniel Evan
s,
Jenna Russell
, and
Maria Friedman
to take part, alongside
Simon Russell Beale
, a classical actor who can also sing (very well, too), and a genuine opera superstar,
Bryn Terfel
- whose credits include the title role in Sondheim's Sweeney Todd. As it happens, Abell saw the director
Harold Prince
's original Broadway staging of Sweeney while an undergraduate at Yale and remembers even then thinking that Sondheim was "the most amazing composer around for musical theatre." As a teenager, Abell had seen A Little Night Music on tour in Chicago ("the main thing at that age that made an impression was 'The Miller's Son'"- an eleventh-hour paean to lust), but professionally has only had one conducting association with Sondheim before now: a
Covent Garden Festival
staging of A Funny Thing Happened On the Way to the Forum, starring Griff Rhys Jones, that was broadcast on Radio 3. These days, the tendency for Sondheim revivals and reappraisals has led toward pared-down orchestras as part of smaller, chamber productions that tend to delight producers who are happy not to spend undue sums of money. Much of the delight, then, for Abell has to do with allowing BBC Proms audiences to experience anew the aural landscape of each show in its original orchestrations. "The thrill for me is having [Sondheim] recognised as the great composer that he is. Yes, he is a brilliant lyricist, but he finds a different musical language for each show - a unique sound world - to a degree that is sometimes underappreciated. He's a dramatist and a philosopher, I suppose: you always feel like you've learned something at his shows, not in an academic way but in a life-lesson way." And in leading a BBC Prom devoted to Sondheim, Abell will be following a path charted by the great man himself: Abell previously conducted Oklahoma! at the BBC Proms in 2002, a musical co-written, of course, by Sondheim's great mentor and surrogate father,
Oscar Hammerstein
II. On the assumption that you can never have too much of a good thing, Sondheim is to remain part of Abell's career for some while yet. In 2011, he heads to the Chatelet in Paris to conduct his first Sweeney Todd, and in the full orchestrations;
Rodney Gilfry
has the title role. "For a conductor, it's a huge challenge; technically quite difficult, it's like a modern opera, musically." The work, says Abell, "has its music hall moments and then [songs like] `Epiphany,' which is up there with Britten and Korngold."Also next year, Abell will return to Japan for his third musical assignment, this time conducting the 1976 musical Pacific Overtures at the opening of a new arts centre in Kanagawa. That's the Japanese-themed Sondheim musical featuring among its songs one entitled "Welcome To Kanagawa," which should give the marriage of setting and score an ideal piquancy.At the same time, Abell's varied musical palette extends beyond Sondheim, as one might expect from a protean talent whose musical conducting career first took off with Les Miserables and has carried through currently to his job as musical director on Love Never Dies, the
Andrew Lloyd Webber
musical that has a pit orchestra of 21 - a sizeable amount these days in the West End. Abell has also had recent success conducting the critically acclaimed UK production of Porgy and Bess with the Cape Town Opera, and in 2007 conducted Menotti's Maria Golovin at the Spoleto Festival for what would have been the composer's 96th birthday. Finally ready on 10 July is the Chandos disc release of Tobias and the Angel, the
Jonathan Dove
opera, drawn from the Bible, that was recorded during its Young Vic engagement in 2006 but has taken four years to reach this point. Made up of a choir of more than a hundred amateur singers that were auditioned and trained especially for this community opera, Abell who moved to the UK some 14 years ago, says that "It's probably the most satisfying thing I've done since I lived in London". The conductor's American roots and expertise are everywhere evident in the care Abell has devoted to yet another project of his of late, this one editing the critical edition of
Cole Porter
's Kiss Me, Kate, so that a classic musical from Broadway's golden age can be treated with the same respect one would give, Abell explains, to Mozart or Beethoven. (The Porter estate has underwritten the venture.) "I think opera houses will be the future home of shows like Kiss Me, Kate, and what we now have is the most authoritative and fullest version of the score that exists." Think of it as what Sondheim himself in Sunday in the Park with George calls "the art of making art" - something about which
David Charles Abell
is forever passionate not least so that, as musicals in some sectors get smaller, he can see to it that their orchestral richness remains huge.
www.davidcharlesabell.com
www.bbc.co.uk/proms
More Hot Stories For You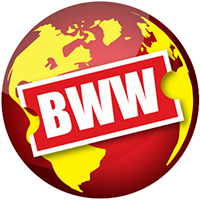 Bush Theatre Announces Its Script Submissions Window and Emerging Writer's Group

November 29, 2022

The Bush Theatre, London has announced that their latest script submissions window will run from 29 November 2022 until 9 January 2023.  
---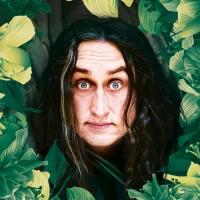 Ross Noble Announces New UK Tour For 2023/2024

November 29, 2022

Acclaimed comedy legend Ross Noble is set to return to UK theatres in 2023/2024 with his brand new, 53-date stand-up tour Jibber Jabber Jamboree. Following his enormously successful previous tour of 'Humournoid', the much-loved British comic will be bringing his inimitable train-of-thought comedy and randomist wit back to UK stages from 25th October 2023 - 17th March 2024.
---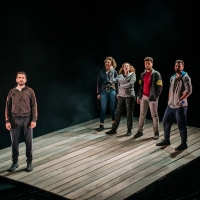 HOW NOT TO DROWN Will Embark on UK Tour

November 29, 2022

In 2002, in the turmoil after the end of the Kosovan War, an 11-year-old was sent on the notoriously perilous journey across the Adriatic. He was accompanied by a gang of people smugglers to a new life in Europe - How Not to Drown is Dritan Kastrati's real-life story. Relying on young wit and charm on his journey to the UK, Dritan's fight for survival continues when he finds himself caught within the British care system, struggling to cling onto his identity and sense of self.
---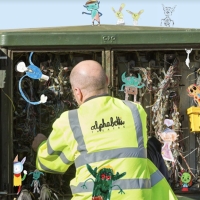 SONG OF THE GOBLINS Comes to Alphabetti Theatre

November 29, 2022

Inspiring audiences of all ages, Alphabetti Theatre's Song of The Goblins is set to have the whole family on their feet, bringing musical melodies and merriment to Newcastle this December. Created in collaboration with the pupils of Hotspur Primary School, Song of the Goblins is a fantastical family adventure made with the support of the award-winning creative team at Alphabetti Theatre.
---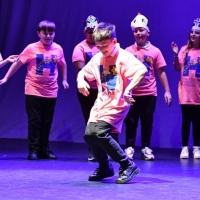 Birmingham Hippodrome Will Raise £30,000 to Bring Theatre to Young People

November 29, 2022

Birmingham Hippodrome is calling on the public to support its annual festive fundraising campaign to help enrich the lives of disadvantaged young people through theatre.
---