TREASURE ISLAND Comes to Storytellers Theatre This Summer
Performances run July 13-23, 2023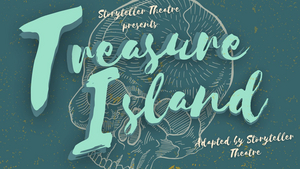 Treasure Island runs July 13-23, 2023 at Storytellers Theatre. The production is written by Robert Louis Stevenson, adapted by Storyteller Theatre, and directed by Justice & Brenna Wickstrom.
Rated PG-13: This show includes violence, allusions to drinking, and some strong language. Best enjoyed by everyone ages 8 and up.
Based on the action-packed novel filled with piratic escapades, Jim Hawkins embarks on the high seas adventure of a lifetime! Alongside him, the infamous Long John Silver, the ultimate hero-villain spins a tale of treachery and mayhem amongst a crew of swashbucklers in his quest for gold. A romp that toes the line between good and evil this roguish tale entices the fancies of treasure, romance, and adventure.
---
Join Team BroadwayWorld
Are you an avid theatergoer in Tulsa? We're looking for people like you to share your thoughts and insights with our readers. Team BroadwayWorld members get access to shows to review, conduct interviews with artists, and the opportunity to meet and network with fellow theatre lovers and arts workers.
Interested? Learn more here.
---