BWW Review: HEDWIG AND THE ANGRY INCH at Theatre Tulsa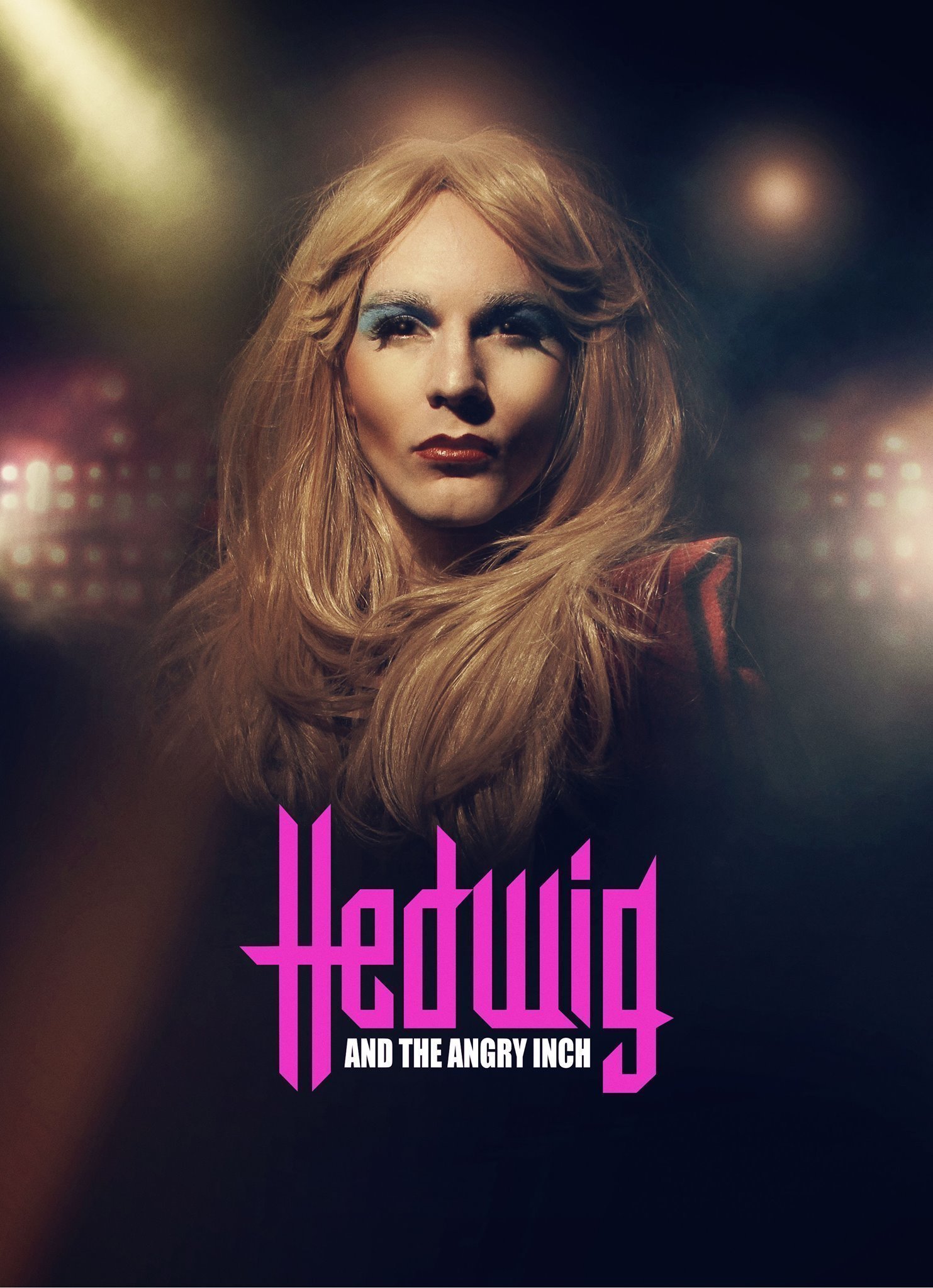 Theatre Tulsa's production of Hedwig and the Angry Inch is a joyous celebration of rejecting boundaries and living theatrically. Thomas Williams reprised his 2015 performance as Hedwig, and the experience of the show as a whole felt like one big festive encore. When I walked in to the Lynn Riggs Theater at the Dennis R. Neill Equality Center on opening night of Theatre Tulsa's Hedwig, I was greeted by a small but already enthusiastic audience and a very strong drink at the bar (this is highly characteristic of OKEQ events, for anyone interested in attending any in the future). The small black box space provided an appropriate setting for Hedwig's fabulous but intimate performance.
Hedwig's show-within-a-show frame invites the audience to participate as fans of the titular performer, and Hedwig serves as the narrator for her own story as she shifts between flashback and testimony. She is a self-proclaimed "internationally ignored song stylist" whose compulsory sex change surgery has left her in a physical state that puts her somewhere in the middle of the gender binary. The eponymous Angry Inch does not just reference a particular anatomical feature but is also the name of Hedwig's live band, which backs up her performance with enthusiastic vocals and comedic accents.
Hedwig is also accompanied by her husband, Yitzak, who, in a parallel feat of gender-bending, is played by a woman. To complicate this arrangement further, Yitzak himself is a masculine-presenting man who longs to indulge in an old habit of performing in drag. Theatre Tulsa's production exploits this wonderfully complicated positioning of identities and narrative layers to create an engaging and cathartic night of theatre.
Thomas Williams' incredibly passionate and vibrant portrayal of Hedwig at times made it feel as though the small theatre was bursting at the seams with her energy, but in other moments he was skillfully able to draw us in, making the audience feel as though we were part of something secret and magical. Williams is incredibly adept at capturing this shift between performative moments and personal disclosures as Hedwig leads us through the journey of her life with a combination of spoken anecdotes and fiercely catchy songs.
Hedwig is part of a tradition of omniscient metatheatrical emcees, many of whom have a penchant for gender-bending. Hedwig toys with the levels of theatrical form on display and in turn disorients and grounds the audience within these conventions, much like the Leading Player in Pippin and the Emcee in Cabaret. All of these characters use their position on the boundary of the stories they present to explore issues of identity and the simultaneous control and vulnerability of their outsider status. However, Hedwig's character is unique in that she more explicitly addresses conversations about power and its intersection with gender and politics.
In her opening song, Hedwig compares herself to the Berlin Wall, and according to Yitzak, breaches the divide "between East and West, man and woman, top and bottom." Later, Hedwig sings, "There ain't much of a difference between a bridge and a wall, without me right in the middle, babe, you would be nothing at all." This wall/bridge metaphor may initially seem a bit on the nose, but Hedwig's function as a bridge both as a character and within her own story provides a useful lens for experiencing the show.
Williams captures Hedwig's vacillation between performer and narrative guide brilliantly. His portrayal of Hedwig serves as a bridge between the audience and the story that unfolds on stage: she literally drags performers into her songs, prowling the audience with an infectious stamina and at times directing us to laugh, move, or sing along. Williams' Hedwig is also a bridge between her own personal narrative and the performance co-created by her band. Willliams switches adroitly between Hedwig's wonderfully campy performer-persona and a kind of frantic vulnerability as she demands comedic accents from the band's drummer.
Hedwig is also a bridge between past and present as she moves the audience through time, and Theatre Tulsa's production accomplishes this both through Williams' performance and a series of photographs, illustrations, and various images projected onto the back wall of the stage. Hedwig even acts as a bridge between fantasy and reality as she alternates between her own character and that of Tommy Gnosis, her protege turned rival. Tommy is conjured through Hedwig's simultaneously hateful and longing impersonations, culminating in the beautiful reprise of "Wicked Little Town" in which their characters reconcile through a kind of fusion.
Hedwig is also a bridge, of course, between "man and woman" - and she presents the gender thesis of the show in the beautiful song "Origin of Love". This song is illustrated by a slideshow of projected cartoons (the film adaptation contains a hypnotic animated sequence) and epitomizes Hedwig's uncertainty about oneness and duality, and how these ideas come to bear on sexual and romantic relationships. The lyrics of the song describe Hedwig's personal mythology, passed down to her from her mother, which borrows from Plato's Symposium and ancient myths from around the world. "Origin of Love" introduces the central motif of the show: Hedwig's wrestling with the choice between affirming herself as she is and building a bridge that connects her to other people.
The resolution here seems to lie with Yitzak. He is able to maintain his complex connection with Hedwig while self-actualizing through drag at the end of the show. Tabitha Littlefield's nuanced performance of the wounded, resentful, devoted, pining Yitzak could warrant its own separate review: from her introduction of Hedwig in the first moments of the play all the way to her transformation in the last song, Littlefield is completely mesmerizing while managing to never totally upstage her costar. Their duet of Starship's "Never Gonna Stop Us Now" at the end of the show as a sort of encore was an inexplicable but delightful treat.
In Hedwig and the Angry Inch, identity is stubbornly in flux, and yet the show is a testament to the beauty of living outside of and in between categories. The creator of Hedwig and the actor who originated her role both on stage and in the film adaptation, John Cameron Mitchell, has stated that Hedwig is not transgendered but genderqueer. This crucial fact is made manifest in Williams' performance: his Hedwig has not undergone a shift from one thing to another, but she is her own gender and her own being that can transform at will.
Over the course of the show, both Hedwig and Yitzak demonstrate the power of ambiguity. This straddling of boundaries and the ability to become something new is completely captivating, and it constitutes the beating heart at the center of this show. Hedwig's capacity for inhabiting the space between genders is connected to her skill in linking the onstage world with the world of the audience, and this uncertainty that exposes authenticity is what makes her the ultimate storyteller. Theatre Tulsa's production embraces this with a liberating intensity, and I Hope Williams' Hedwig comes back around for a 2021 revival.
Related Articles View More Tulsa

Stories

Shows