Latest News on Thomas Williams
Latest News on Thomas Williams
Stage Credits
  [Broadway]
1934
Goslings
  [Broadway]
1925
Courton
  [Broadway]
1922
Casey
  [Broadway]
1919
A Singer
  [Broadway]
1918
Performer
  [Broadway]
1909
Performer
Stage
Performances
  [Broadway]
1934
Goslings
  [Broadway]
1925
Courton
  [Broadway]
1922
Casey
  [Broadway]
1919
A Singer
  [Broadway]
1918
Performer
  [Broadway]
1909
Performer
Thomas Williams News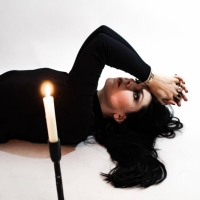 A.A. Williams Shares New Track 'Golden' From New Album 'As The Moon Rests'
by Michael Major - Aug 16, 2022
With her new album As The Moon Rests coming out soon via Bella Union, and having previously shared a video for lead track 'Evaporate', A.A. Williams has unveiled her new single "Golden". Plus, check out upcoming tour dates!
Review Roundup: TO KILL A MOCKINGBIRD Kicks Off First National Tour; What Are the Critics Saying?
by Review Roundups - Apr 20, 2022
The First National Tour has officially begun for the history-making production of To Kill a Mockingbird, Academy Award winner Aaron Sorkin's new play, directed by Tony winner Bartlett Sher and based on Harper Lee's classic novel. Read the reviews here!
Theatre Tulsa Academy Students Will Present LEGALLY BLONDE
by Stephi Wild - Oct 30, 2019
Theatre Tulsa Academy will perform the full-length version of a?oeLegally Blondea?? featuring its Fall 2019 class of teen performers next month in November.

BWW Review: HEDWIG AND THE ANGRY INCH at Theatre Tulsa
by Dara Homer - Sep 16, 2018
In Hedwig and the Angry Inch, identity is stubbornly in flux, and yet the show is a testament to the beauty of living outside of and in between categories. Theatre Tulsa's production of Hedwig and the Angry Inch is a joyous celebration of living beyond boundaries and existing in a theatrical space. The show's metatheatrical frame invites the audience to participate as fans of the titular performer, and Hedwig serves as the narrator for her own story as she shifts between flashback and testimony. She is a self-proclaimed 'internationally ignored song stylist' whose compulsory sex change surgery has left her in a physical state that puts her somewhere in the middle of the gender binary. Hedwig's capacity for inhabiting the space between genders is connected to her skill in linking the onstage world with the world of the audience, and this quality of uncertainty that ultimately reveals authenticity is what makes her the ultimate storyteller.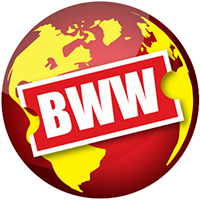 Theatre Tulsa Partners With Oklahomans For Equality For Encore Run Of HEDWIG AND THE ANGRY INCH
by Julie Musbach - Aug 15, 2018
Theatre Tulsa has partnered with Oklahomans for Equality for its upcoming Next Stage production of "Hedwig and the Angry Inch."
BWW Review: 17 for 2017: The Best Shows & Performances of the Year in the Tampa-St. Petersburg Area
by Peter Nason - Dec 26, 2017
A look back at the very best local productions that 2017 had to offer.
New Tampa Players Produces THE WIZ
by BWW News Desk - Jul 19, 2017
The seven time Tony winning musical, The Wiz, presents the story of The Wizard of Oz with a soulful twist. It tells the story of family, friendship, and the power of home.
Thomas Williams Videos
Thomas Williams Frequently Asked Questions
How many Broadway shows has Thomas Williams been in?
Thomas Williams has appeared on Broadway in 6 shows.
How many West End shows has Thomas Williams been in?
Thomas Williams has not appeared in the West End