The Royal Conservatory Of Music Announces Lineup of January Concerts
21C Music Festival continues with Montreal pianist Jean-Michel Blais, Ian Cusson and Stewart Goodyear's new works, and more.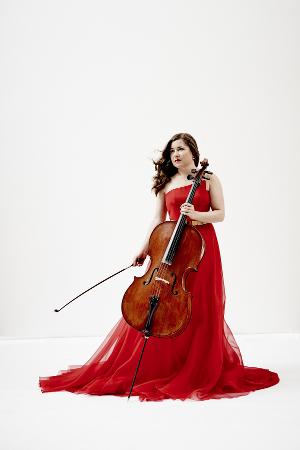 The 10th anniversary edition of the 21C Music Festival, which begins with the Kronos Quartet residency and a special appearance by Tanya Tagaq in December, and includes more than 18 premieres, continues with eight more concerts in January 2023.
Montreal's post-classical pianist, Jean-Michel Blais, whose compositions have earned him two Polaris Music Prize nominations, a #1 on the Billboard Classical chart, and a Time magazine top 10 album of the year, takes the Koerner Hall stage with a full band on January 20. He will present music from aubades, his new album which marks Blais's transition from pianist to composer, as he writes for an ensemble for the first time in his career.
The annual 21C Cinq à Sept concert is a double bill of chamber works. A new song cycle by composer Lembit Beecher and Gould's Wall librettist Liza Balkan, After the Fires explores the devastation wrought by a natural disaster, and features soprano Xin Wang, mezzo-soprano Andrea Ludwig, and baritone Korin Thomas-Smith. During the second half of the afternoon on January 21, flutist Susan Hoeppner plays Septentrion for flute and electronics by Métis composer Eliot Britton and is then joined by percussionist Beverley Johnston in Christos Hatzis's Arctic Dreams for flute, vibraphone, and electronics, along with the world premiere of Alice Ho's Ice Woman.
Iconic jazz pianist, educator, and HIV/AIDS activist Fred Hersch and his trio are joined by RCM Quartet-in-Residence, Dior Quartet, to perform new works from Hersch's new album, Breath by Breath on January 21. On the same evening, Toronto-based trumpeter Andrew McAnsh performs the world premiere of his Music of The Great Lakes (The Great Lakes Suite: A Songbook for the Canadian Indigenous). Hersch has been proclaimed "the most arrestingly innovative pianist in jazz over the last decade" by Vanity Fair, "an elegant force of musical invention" by the Los Angeles Times, and "a living legend" by The New Yorker. Award-winning trumpeter, composer, educator, and recent graduate of the Berklee Global Jazz Institute, Andrew McAnsh, who has roots in Wikwemikong First Nation, is joined by Larnell Lewis (drums), Rob Christian (reeds), Andrew Marzotto (guitar), Johnathan Chapman (bass), with special guests Rich Brown (bass) and fancy shawl dancer Cotee Harper.
January 22 brings a spectacular night of new Canadian works. The evening opens with three pieces by Ian Cusson: The Garden of Earthly Delights, Sonata for Oboe and Piano - The Haywain, and The Cure of Madness, played by Duo Concertante, Charles Hamann and Frédéric Lacroix, and Trio Arkel, respectively. These three works all find as their inspiration paintings by the late Medieval painter, Hieronymus Bosch. The second part of the evening will consist of the world premiere of an RCM commission by Stewart Goodyear for piano and jazz musicians Michael Occhipinti (guitar), Joy Lapps-Lewis (steel pan), Roberto Occhipinti (bass), and Larnell Lewis (drums). Cusson, who is of Métis (Georgian Bay Métis Community) and French-Canadian descent, explores Canadian Indigenous experience, including the history of the Métis people, the hybridity of mixed-racial identity, and the intersection of western and Indigenous cultures. Proclaimed "a phenomenon" by the Los Angeles Times, Stewart Goodyear is a pianist, improviser, and composer, whose recent commissions include a piano quintet for the Penderecki String Quartet and a piano work for the Honens Piano Competition. In 2021, The Royal Conservatory of Music appointed the RCM alumnus to a three-year term as its inaugural Artist-in-Residence.
On January 25, Esprit Orchestra, conducted by Music Director Alex Pauk, will premiere James O'Callaghan's Overbound for virtuoso cello soloist Cameron Crozman, orchestra, and surround sound electronics. Koerner Hall will resound at its fullest in an immersive extended spatial experience ranging from the intimacy of the solo cello to the sound of a larger than life electronically augmented orchestra. Providing an explosive, enthralling dimension to the concert, Esprit Orchestra has invited Japanese taiko drumming group Nagata Shachu for a performance of Japanese composer Maki Ishii's Mono-Prism. Blending Asian and Western musical traditions, Ishii's work demands physical power, delicate precision, emotional strength, and willpower from Nagata Shachu in an experience counterbalancing the colours and forces of a large orchestra.
With Fragments, cellist Alisa Weilerstein creates a space for performer, composer, and listener that is at once physically intimate and philosophically expansive. This groundbreaking project for solo cello that weaves together the 36 movements of Bach's solo cello suites and 27 newly commissioned works, dividing the whole into six hour-long Chapters, is to be released over several seasons and commences on January 28 in Koerner Hall with Chapters One and Two. Within each Chapter, individual movements from a single suite and a selection of new works are mindfully arranged into a new emotional arc, set within an atmosphere of responsive lighting and scenic architecture. The music is performed without pause and without a program, creating a wholly original experience that empowers audiences to surrender to their senses. Weilerstein, who "inhabits a piece fully and turns it to her own ends" according to The New York Times, was recognized with a MacArthur "genius grant" Fellowship in 2011.
Curated and conducted by Brian Current, the Conservatory's own Glenn Gould School New Music Ensemble performs an immersive afterhours celebration of the mysteries of the night, including Bekah Simms's Foreverdark and R. Murray Schafer's iconic Hymn to Night. Experience these inspiring works bathed in a candlelit listening wonderland on January 28.
The Festival concludes on January 29 with a new song cycle titled Unruly Sun, composed by Matthew Ricketts, with libretto by Mark Campbell, starring tenor Karim Sulayman. Unruly Sun is inspired by the life of filmmaker and queer activist Derek Jarman and his popular memoir, Modern Nature. Across 18 songs, the work celebrates Jarman as an artist and a person living with AIDS - and his efforts to create a garden at Prospect Cottage, a fisherman's cabin on the unforgiving southern coast of England. This world premiere project is a co-commission with the 21C Music Festival, L'Orchestre classique de Montréal, and Brott Opera (Hamilton). Canadian composer Ricketts, a 2020 Gaudeamus Finalist and a 2019 Guggenheim Fellow, is noted for his "tart harmonies and perky sputterings" (The New York Times). A native of Chicago, Lebanese-American tenor Karim Sulayman has garnered international attention for his sensitive and intelligent musicianship, riveting stage presence, and beautiful voice. Named Critic's Choice by Opera News, he won the 2019 Grammy Award for Best Classical Solo Vocal Album.
Presented in association with Pride Toronto.
Classical music
String Concerts
Rescheduled due to visa issues, Maxim Vengerov and Polina Osetinskaya make their Koerner Hall debuts on January 15. Universally hailed as one of the world's finest musicians and "one of the greatest violinists in the world" by Classic FM, Grammy Award winner Maxim Vengerov is a violinist, violist, and conductor. Since he returned to the violin in 2011, he has performed with many major orchestras, including the Berlin Philharmonic, London Symphony Orchestra, and Chicago Symphony Orchestra. He will be accompanied by Polina Osetinskaya in a program of works by Bach, Beethoven, Shostakovich, and Tchaikovsky.
Piano Concerts
An inductee in the Gramophone Hall of Fame and recipient of Norway's distinguished honour, Commander of the Royal Norwegian Order of St. Olav as well as the prestigious Peer Gynt Prize, The New York Times calls Leif Ove Andsnes "a pianist of magisterial elegance, power, and insight," and the Wall Street Journal names him "one of the most gifted musicians of his generation." At his Koerner Hall debut on January 26, he will perform Dvořák's Poetic Tone Pictures, Beethoven's Piano Sonata No. 31, and works by Janáček, Silvestrov, and Vustin.
Discovery Series
The annual Glenn Gould School Vocal Showcase, an evening of art song and opera excerpts featuring the top students from The Glenn Gould School Vocal Program takes place on January 28.
Music Mix
Maple Blues Awards, the annual all-star concert, awards event, and after party celebrating Canada's blues music returns for the 12th time to Koerner Hall on January 30, hosted by Quisha Wint! Nominees for the Maple Blues Awards are selected by a distinguished panel of some 40 blues experts. Co-chaired by a steering committee consisting of Cindy McLeod, Yanick Theriault, Terry Parsons, and Brant Zwicker, the panel includes radio hosts, journalists, and festival organizers regionally distributed across Canada. The winners and special guests are backed by the always outstanding Maple Blues Band.
Presented in partnership with the Toronto Blues Society
The Royal Conservatory will livestream a selection of concerts from the 2022-23 Season via The Royal Conservatory's digital channel, www.RoyalConservatory.Live. Audiences are encouraged to go to www.RoyalConservatory.Live for a list of upcoming broadcasts, as well as to peruse previously broadcast concerts, livestreams, and interviews.