Latest News on Terry Parsons
Stage Credits
Productions
[West End, 1993]
Scenic Designer
[West End, 1988]
Scenery/Costumes
[West End, 1986]
Scenery/Costumes
[West End, 1983]
Scenery/Costumes
Terry Parsons News
The Royal Conservatory Of Music Announces Lineup of January Concerts
by A.A. Cristi - Nov 29, 2022
The 10th anniversary edition of the 21C Music Festival, which begins with the Kronos Quartet residency and a special appearance by Tanya Tagaq in December, and includes more than 18 premieres, continues with eight more concerts in January 2023.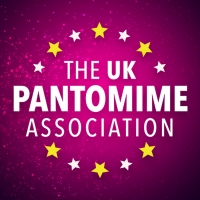 UK Pantomime Awards Begins Tour to Create Short List of Nominees
by Gigi Gervais - Dec 2, 2021
After a turbulent year for the Arts, The Pantomime Awards are back with a team of judges already on the road as they travel from Aberdeen to Aylesbury, Belfast to Bognor and Cardiff to Canterbury.

Designer Terry Parsons Returns To The Belgrade Theatre
by Stephi Wild - Nov 2, 2018
50 years after designing his very first pantomime at the Belgrade Theatre in 1968, acclaimed designer Terry Parsons is back in Coventry this year to work on Sleeping Beauty, his own 50th anniversary coinciding with the Belgrade's 60th.
Tom Parker and Danielle Wilde to Star in UK National Tour of GREASE
by A.A. Cristi - Mar 31, 2017
Grease is the word! The hit 70s musical returns in 2017 for a UK tour, opening in Manchester on 10 March 2017. Casting for the tour includes Tom Parker (The Wanted) who makes his musical theatre debut playing Danny Zuko, Danielle Hope (Over the Rainbow winner) who plays Sandy, and Louisa Lytton (Strictly Come Dancing, EastEnders) who plays Rizzo.
Gary Lamont To Star In GREASE At King's Theatre Glasgow
by BWW News Desk - Mar 31, 2017
???????Grease is the word! Glaswegian star Gary Lamont (River City) joins the cast of Grease for two weeks only to play the role of Teen Angel. Gary will take on the role during the tour's dates at the King's Theatre, Glasgow, 9-20 May 2017.