Photo Flash: First Look at Charles Azulay, Ma-Anne Dionisio & More in the Canadian Production of CATS
CATS, the show that revolutionized musical theatre around the world, makes its triumphant return to Toronto in an all-new production with an all-Canadian cast. Previews began May 28 with the official opening set for June 11 at Toronto's Panasonic Theatre.
CATS has been performed around the world many times and has been translated into more than 20 languages. Produced by Nu Musical Theatricals Inc., in association with Classical Theatre Project and Starvox Entertainment, this is the first resident Canadian production in Toronto since the original Canadian production opened in 1985 launching the age of the mega-musical in Canada.
This will be a CATS for the 21st century. Some of the show's props are being produced on a 3D printer and Toronto-based technology company Rose and Thistle's patented hologram technology Holographic Paramotion is being utilized at a key moment.
Directed by Dave Campbell, this all-Canadian production of CATS has music direction by original Canadian company member Lona Davis, choreography by Gino Berti remounting Gillian Lynne's original Broadway choreography, production design by Tim Webb, lighting design by Brad Trenaman and sound design by Peter McBoyle. The 20-member company features Eric Abel as "Alozo/Coricopat," Charles Azulay as "Old Deuteronomy," original Canadian company member Susan Cuthbert as "Jennyanydots/Griddlebone/Jellylorum," Ma-Anne Dionisio as "Grizabella," Michael Donald as "Mungojerrie," Marisa Falcone as "Demeter," Kalie Hunter as "Tantomile," Neesa Kenemy as "Rumpleteazer," Judy Kovacs as "Bombalurina," Michel LaFleche as "Munkustrap," Lily McEvenue as "Victoria," Cory O'Brien as "Gus/Bustopher Jones/Growltiger," Phillip Payne as "Plato/Macavity," Jaime Reid as "Cassandra," Martin Samuel as "Rum Tum Tugger," Jay T. Schramek as "Skimbleshanks," Ashley St. John as "Sillibub" and Devon Tullock as "Mr. Mistoffelees." Christy Adamson

is the Dance Captain.
BroadwayWorld Contributor Alan Aronshtam has an exclusive first look at this new production.
Fore more information on this productio of CATS, visit CatsTO.com.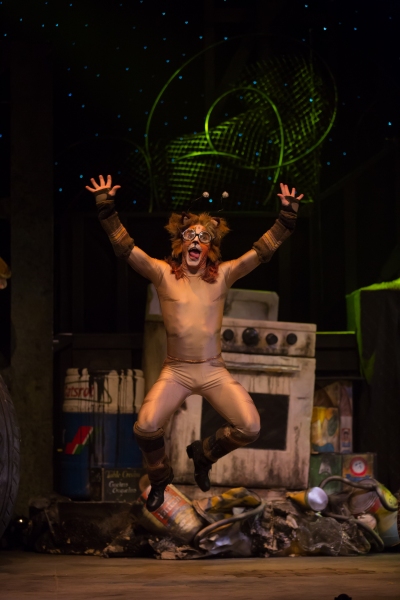 Michael Donald as Mungojerrie in a scene from CATS | Photo by Racheal McCaig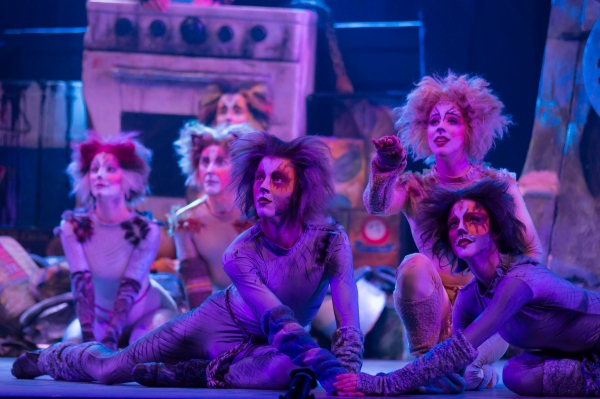 Eric Abel (centre) with cast of CATS | Photo by Photo by Racheal McCaig

Left to Right: Lily McEvenue as Victoria and Ashley St. John as Sillibub in a scene from CATS | Photo by Photo by Racheal McCaig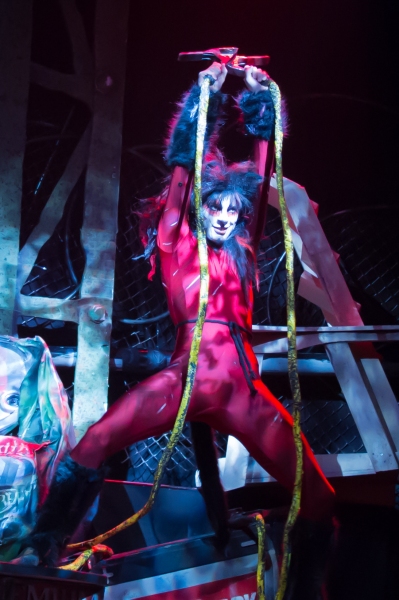 Phillip Payne as Macavity in a scene from CATS | Photo by Photo by Racheal McCaig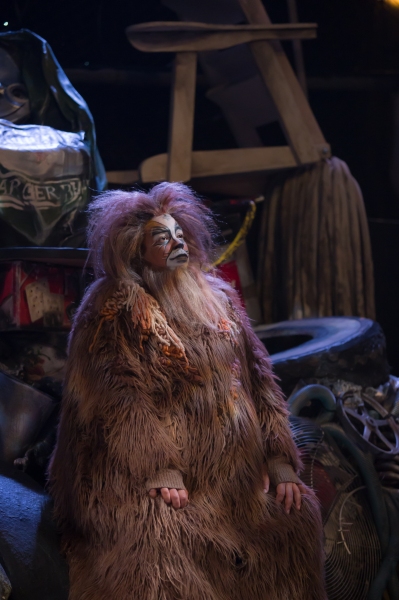 Charles Azulay as Old Deuteronomy | Photo by Photo by Racheal McCaig

Martin Samuel as Rum Tum Tugger in CATS | Photo by Racheal McCaig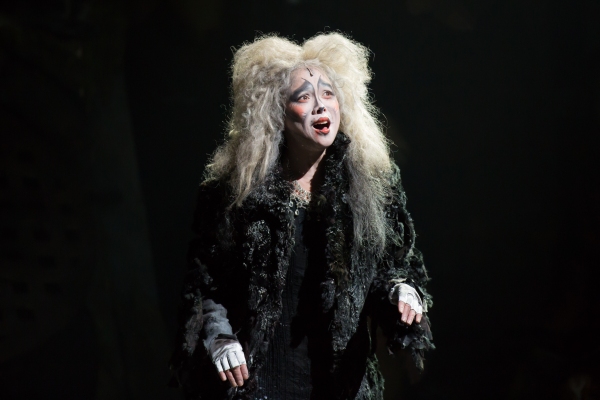 Ma-Anne Dionisio as Grizabella | Photo by Photo by Racheal McCaig

L to R Neesa Kenemy as Rumpleteaser and Michael Donald as Mungojerrie in a scene from CATS | Photo by Photo by Racheal McCaig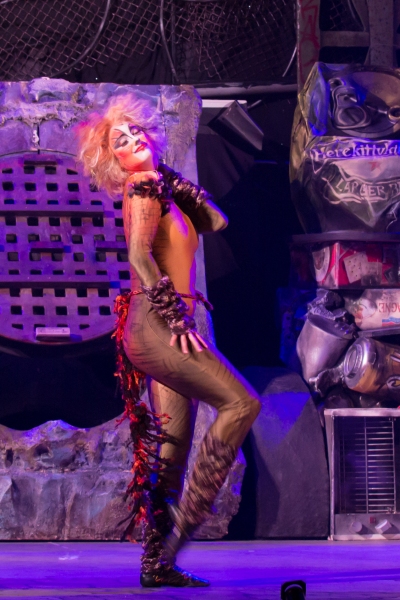 Judy Kovacs as Bombalurina in a scene from CATS | Photo by Photo by Racheal McCaig

Company Members of CATS | Photo by Photo by Racheal McCaig

Eric Abel (centre) with cast of CATS | Photo by Photo by Racheal McCaig