Click Here for More Articles on STRATFORD FESTIVAL
BWW Exclusive: A First Look at the Cast of Stratford's THE SOUND OF MUSIC
I'm very pleased to announce that BroadwayWorld Toronto has exclusive photos from this morning's first rehearsal of The Stratford Festival's The Sound of Music. See the exclusive photos of the cast in action below!
Thanks to The Stratford Festival (Amy White and AnnSwerdfager), and photographer Jason Clarke!
About The Sound of Music: The final collaboration between Rodgers & Hammerstein was destined to become the world's most beloved musical. When a postulant proves too high-spirited for the religious life, she is dispatched to serve as governess for the seven children of a widowed naval Captain. Her growing rapport with the youngsters, coupled with her generosity of spirit, gradually captures the heart of the stern Captain, and they marry. Upon returning from their honeymoon they discover that Austria has been invaded by the Nazis, who demand the Captain's immediate service in their navy. The family's narrow escape over the mountains to Switzerland on the eve of World War II provides one of the most thrilling and inspirational finales ever presented in the theatre. The motion picture version remains the most popular movie musical of all time.
The production stars Stephanie Rothenberg as Maria, Ben Carlson as Captain von Trapp, Robin Evan Willis as Elsa Schraeder, Shane Carty as Max Detweiler, and Anita Krause as the Mother Abbess.
The ensemble includes Matt Alfano, Gabriel Antonacci, Matthew Armet, Stephen Cota, Barbara Fulton, Alexis Gordon, Alexandra Herzog, Alana Hibbert, Peter Hutt, Bonnie Jordan, Krista Leis, Monique Lund, Ayrin Mackie, Chad Mcfadden, Melanie Mcinenly, George Mcleary, Marcus Nance, Cory O'brien, Denise Oucharek, Glynis Ranney, Jennifer Rider-Shaw, Jason Sermonia, Ian Simpson, Cynthia Smithers, amd Curtis Sullivan.
The children of the cast are Zoe Brown, Alec Dahmer, Sarah Dasilva, Sean Dolan, Braydon Ellis, Adrienne Enns, Adrienne Enns, Natalie Francis, Effie Honeywell, and Graci Leahy.
The Stratford Festival is one of the top theatre companies in Canada, producing outstanding works of theatre each year. The 2015 Season includes Hamlet, The Sound of Music, The Taming of the Shrew, Love's Labour's Lost, The Adventures of Pericles, Carousel, The Diary of Anne Frank, She Stoops to Conquer, The Physicists, Opedipus Rex, The Alchemist, Possible Worlds, The Last Wife.
Tickets for the 2015 season are currently on sale to the general public. For more information, visit them online at StratfordFestival.ca or call 1-800-567-1600.


Effie Honeywell (Louisa), Ben Carlson (Captain von Trapp), Stephanie Rothenberg (Maria), Alec Dahmer (Kurt), Sarah DaSilva (Marta), Zoe Brown (Gretl), Graci Leahy (Brigitta), Alexandra Herzog (Liesl) and Sean Dolan (Friedrich)

The Cast of The Sound of Music

The Von Trapp Children from The Sound of Music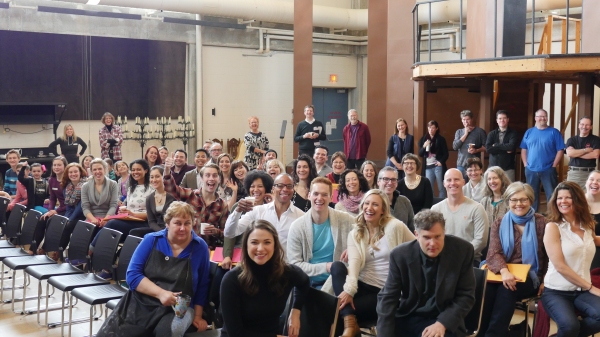 A photo from the first rehearsal of The Sound of Music

The cast and creative team of The Sound of Music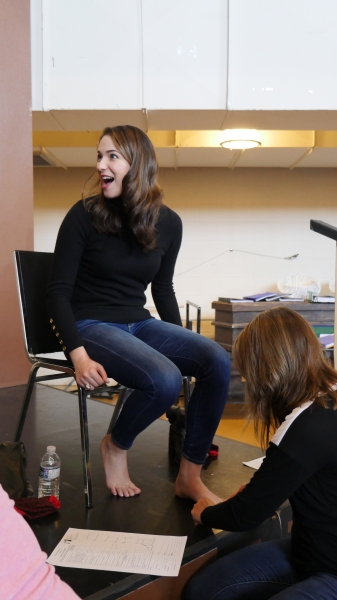 Stephanie Rothenberg (Maria)

Marilyn Dallman, Donna Feore, Laura Burton and Charlene Nafziger

The Principal Cast of The Sound of Music

Stephanie Rothenberg and Ben Carlson

Related Articles