BWW Previews: AMADEO FUSCA STARS IN MEN ARE FROM MARS. WOMEN ARE FROM VENUS LIVE! at The Straz Center For The Performing Arts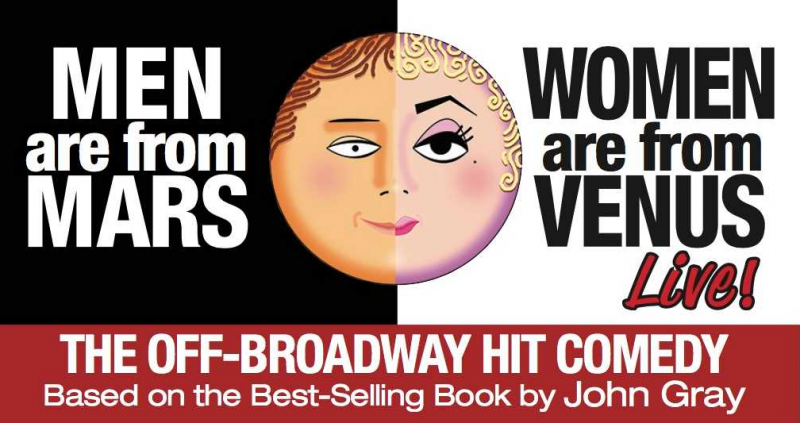 Actor Amadeo Fusca puts an original spin on the famous off-Broadway one-man show Men Are From Mars. Women Are From Venus LIVE! at the Straz Center on March 28-31.
Part theatre, part stand-up and based on the best-selling book by John Gray, Amadeo covers the stages of a relationship in a series of vignettes intermixed with real-life anecdotes and male and female characterizations.
Though everyone can find something to relate to in the two high-energy acts about the battle of the sexes, he said that the audience is ninety percent couples and ten percent groups of women.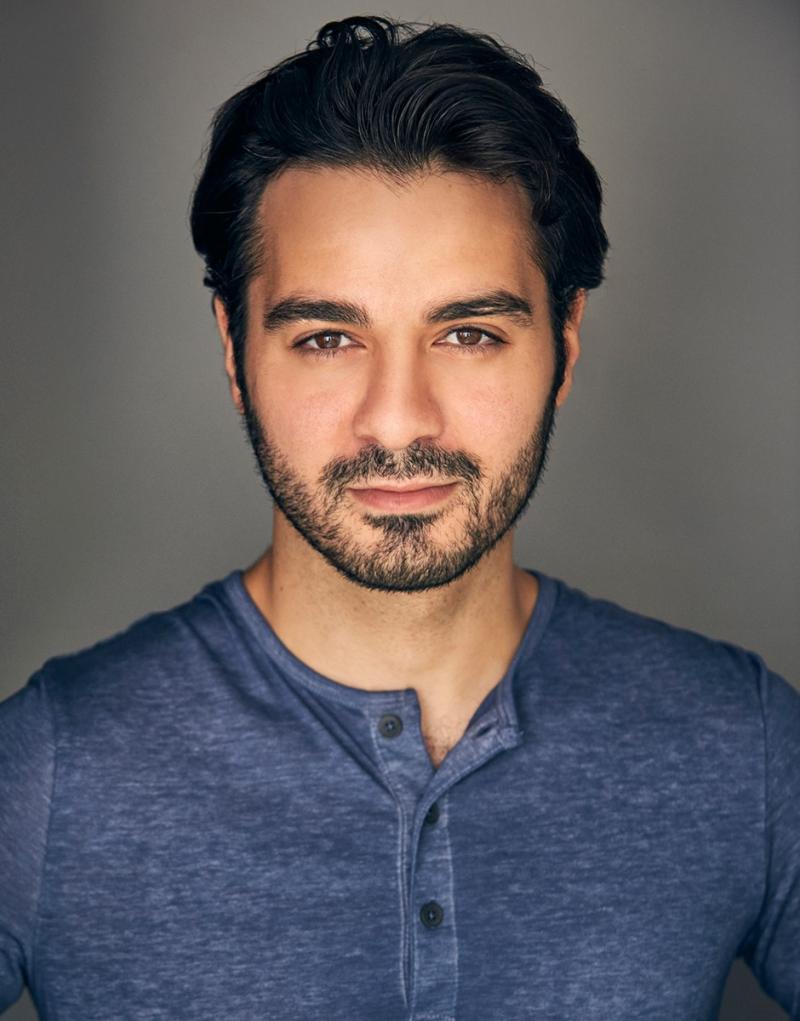 "This a truly the best date night show, a show for couples," he said. "It's all about what everyone does in relationships. I speak from my experiences. I go through all the stories of talking about what it's like living together, the house, date night, the chores around the house, and what happens in the bedroom. We draw from the book, but we amp it up and keep it fresh."
The established New York-based comedian said that he has fun interacting with the audience and throwing local references into the mix.
"The show is great. It's a fusion of everything - stand-up, characters, storytelling, improv with the audience. It's everything wrapped up into one performance."
The youngest of three in a theatrical Italian household, Amadeo knew he wanted to be an actor from an early age and he credits his family for supporting his dream.
"I had the best parents for this. My brothers and I grew up watching movies all the time. I loved the Academy Awards."
His first taste of the stage was through dance, but at the age of 15, Amadeo caught the acting bug, cast as Fagin in his high school production of Oliver. Amadeo graduated with a degree in theatre from Point Park University.
Prior to Mars/Venus, Amadeo has flexed both his dramatic chops and comedic muscle, performing in the series finale of HBO's Boardwalk Empire, the Netflix series Marvel's Daredevil, the CBS soap As the World Turns and a supporting role in the 2013 film A New York Heartbeat and a member of the sketch-comedy troop Upright Citizens Brigade. In 2013, he won the Friars Club So You Think You Can Roast? competition beating 55 other comedians, roasting Ricky Schroder and Dennis Rodman. As the winner, Amadeo got to roast Jack Black and a celebrity panel.
Amadeo is excited to bring his unique and personal perspective to Men Are From Mars. Women Are From Venus LIVE!
"It's my job to keep the show fresh and entertaining. There's nothing worse than being on stage for that long and it not being an entertaining show to watch. It's fun to see we're reaching younger audiences and the guys who don't necessarily want to be there, but were dragged there. They end up having a good time too. It brings couples together because it's completely identifiable. They're laughing together and enjoying an amazing night together. It makes them closer. I want to be a fun night where it's not so much heavy outside thinking of the stuff that's happening in the world," he said. "I really work my butt off to make sure that it's fun, funny, engaging, and everybody, for the most part, goes home wanting to recommend it to people and having a good time."

Men Are From Mars - Women Are From Venus LIVE! has performances at Straz Center March 28 through 31. For a full schedule and to purchase tickets, visit https://www.strazcenter.org/Events/Straz/Shows/1819_Theater/Men-Are-From-Mars,-Women-Are-From-Venus.
Related Articles View More Tampa/St. Petersburg

Stories

Shows