Dontrell, Who Kissed The Sea at Edison Theatre
Dates

7/6/2022 - 7/23/2022

Theatre

The Black Rep

6465 Forsyth Blvd.
St. Louis,MO 63105
Facebook Instagram

Tickets Info

$50
Phone: 3145343807




When 18-year-old Dontrell Jones decides to voyage into the Atlantic Ocean in search of an ancestor lost during the Middle Passage, his family struggles with the thought of losing its prized son to the waters of a mysterious and haunting past. Blending poetry, humor, wordplay and ritual, this rhythmic journey is a present-day heros quest to explore the lengths and depths we must go to rewrite historys wrongs.

News About Dontrell, Who Kissed The Sea at Edison Theatre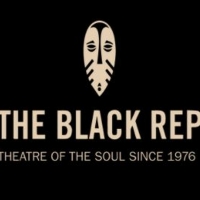 BWW Previews: DONTRELL, WHO KISSED THE SEA at The Black Rep
December 16, 2021
The St. Louis Black Repertory Company continues its 45th Anniversary Season with a production of Dontrell, Who Kissed the Sea by Nathan Alan Davis opening Friday, January 14, 2022. Founder and Producing Director, Ron Himes takes Davis' script and weaves a beautiful coming of age tale filled with magic realism, love, and hope. This show is co-produced with The Nebraska Rep, with support from the MidAmerican Arts Alliance (MAAA). The production moves to St. Louis after opening in November in Lincoln as part of the continued #realchange collaboration. Previews will begin on Wednesday January 12 at the Edison Theatre on the campus of Washington University.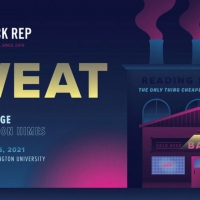 BWW Previews: SWEAT at The Black Rep
August 28, 2021
The St. Louis Black Repertory Company opens its 45th Anniversary Season September 10 with an in-person production of the Pulitzer Prize-winning "Sweat" by Lynn Nottage. Addressing the complexities of race, class and friendship at a pivotal moment in America, the powerful work will be presented in person at the Edison Theatre at Washington University and directed by Founder and Producing Director Ron Himes. Previews begin on Wednesday September 8.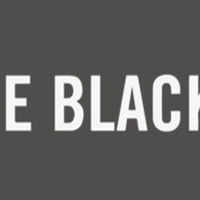 BWW Previews: THE BLACK REP 45TH ANNIVERSARY SEASON at Edison Theater On The Washington University Campus
July 09, 2021
The Black Rep season opens with "Sweat," a Pulitzer-Prize winning drama fitting for the current times, followed by "Dontrell, Who Kissed the Sea," exploring one young man's present-day heroic quest. The season continues with "Fireflies," a telling of the complexities of love and color, and "Behind the Sheet," the untold story behind the sacrifices made for a significant medical breakthrough. The season closes with "Jitney," August Wilson's powerful look at one community's unwavering determination and connection. Each production will include post-show talk backs and intergenerational matinees.
Cast and Creative team for Dontrell, Who Kissed The Sea at Edison Theatre
Cast
Kevin Brown
Becker
Kevin Brown ( Becker) he's thrilled and honored to be making his debut with The St Louis Black Repertory Company with this amazing August Wilson play. A native of August Wilson's Pittsburgh (Hill District), through the casting of the Pittsburgh Playwrights Theater company, he has successfully completed seven of the August Wilson 10-play Century Cycle: Piano Lesson, Jitney, Fences, Seven Guitars, King Hadley II, Radio Golf and Gem of the Ocean directed by Andrea Frye and Mark Clayton Southers. Brown was last seen in Freda Peoples (New Horizon Theater), Miss Julie, Clarissa and John (Pittsburgh Playwrights Theater), East Texas Hot Links (Pittsburgh Playwrights Theater). Brown's film credits include the following: The Kid (You Tube Series), Unrelated (B.D Allen film), House of Stone (Redwood Productions), and Rehabilitation of the Hill (Steel Town Productions). Brown has also enjoyed background film work on, Fences, Ma Rainey's Black Bottom, Concussion, A League of their Own (Netflix) and Rustin, a Michelle and Barack Obama production. Currently, Brown is working as a teaching artist at the Community Empowerment Association.
Edward Hill
Doub
Edward L. Hill (Doub) is excited and honored to make his St. Louis debut in this production of Jitney with The Black Rep. Prior to relocating to the St Louis area, Hill's portrayal with the Dayton Theater Guild as Paul Robeson in Mr. Rickey Calls a Meeting was recorded as riveting, and earned him the credit of Breakthrough Male Performance in a Play for the 2020 Dayton Theater Season. Hill has theater and musical theater credits as an actor, director, and performance coach. Roles include Troy in August Wilson's Fences, Mr. West in August Wilson's Two Trains Running, and the Warden in Kiss of the Spider Woman. Hill also has television and film credits including small supporting roles in The Contingent, Survivor's Remorse, and Six. Hill received the key to the city of Charlotte, North Carolina for his performance of an original monologue entitled "And Then We Came to Memphis" in honor of the life and legacy of Dr. Martin Luther King Jr. Hill has been a company member of Trustus Theater (Columbia, SC) and VLA Theatre (Killeen, TX). Hill is a Board Member of the Dayton Theatre Guild and currently serves as Provost and Vice President of Academic Affairs at Harris-Stowe State University.
Alex Jay
Rena
Alex Jay (Rena) was born and raised in St. Louis, MO. She is an alumna of the University of Missouri- St. Louis. There, she received her Bachelor's Degree in Theater and Communications. She has acted in a host of plays and musicals throughout the region, notably Behind the Sheet and Nina Simone: Four Women with The Black Rep, Something Like Godspell with TLT Productions, Fleshtones with First Run Theatre, and The Ville: Avengance with St. Louis Shakespeare Festival. She is elated at any opportunity to grow in her craft.
Drummond Crenshaw
Turnbo
Drummond "Drum" Crenshaw (Turnbo), with local, regional, Broadway, and Broadway European credits, is excited to be appearing at the Black Rep after being shut down by the pandemic in Spell #7, He is also very excited to be appearing in his first August Wilson play. He would like to thank God and dedicate this performance to his wonderfully talented children Rheaume, Harrison, Phoebe, and William-Michael who just gave me my first grandson, Rahzel Javier!
Phil Dixon
Booster
Phillip Dixon (Booster) is happy to perform again at The Black Rep. He was last seen in Seven Guitars as Canewell. He would like to thank The Black Rep staff for all of their support.
Robert Mitchell
Shealy
Robert A. Mitchell (Shealy) is happy to be back home at The Black Rep, after a long stint in New Orleans, where he ran his own company, The NonProphet Theatre-South. This is his 3rd August Wilson show here, and he hopes to get more under his belt before he retires. Recent roles in NOLA include: Sheldon Forrester in Trouble in Mind, Wining Boy/(US) in The Piano Lesson, Don Quixote in Camino Real, and Sir Julius Winfield in Pulp Shakespeare. Big love out to Ron and The Black Rep Fam, my STL friends and family, and, of course, my Bunny.
Olajuwon Davis
Youngblood
Olajuwon Davis (Youngblood) is honored and excited to be back home at The Black Rep where he began his acting career many years ago in the stage-production Sarafina, as the character Crocodile. After humble beginnings he performed street theatre, and starred in his first on screen production, Palacios, where he won the Special Award for Outstanding Performance at the St. Louis International Film Festival in 2017. He is grateful for the love and support of his friends and family. And sends a special thanks to Ron Himes for continuing to believe in his talent and gifts.
J Samuel Davis
Fielding
J Samuel Davis (Fielding) is excited to be a part of Jitney at The Black Repertory Theater. He last worked with The Black Rep as West in last season's award winning Two Trains Running. He was last seen this past summer in the much acclaimed production of King Lear with St. Louis Shakespeare as Earl of Kent. He also appeared in The Repertory Theater of St Louis' production of A Christmas Carol this past holiday. Davis has played roles from Shakespeare to August Wilson in a career that spans over 20 years. He has worked in major theaters, regionally and nationally, as well as appearing in video projects, industry films, and has headlined his own concerts. Starting out as a company member for The St. Louis Black Repertory Company, Davis continues to expand his career to include many diverse and challenging roles. Some of his credits include the following: Simon in The Whipping Man,Walter Lee in A Raisin in the Sun, Oedipus in Oedipus the King, Tom Wingfield in The Glass Menagerie, and Bashir in Bashir Lazhar a one man show for which he won a Kevin Kline award for Best actor in a Play. He also garnered an award in 2019 from The St. Louis Theater Circle critics for his role as Antoine DuPre in District Merchants produced by the New Jewish Theater.
Richard Harris
Philmore
Richard E. Harris (Philmore) is a professional SAG-AFTRA actor who has recently transplanted from Los Angeles. He is presently a local based out of Kansas City and St. Louis, performing in commercials, television, and film. Harris attended Howard University, studying Music Education. He also has a degree in Recording Engineering from Cedar Valley College (Dallas, TX). He is a member of Alpha Phi Omega National Service Fraternity, Zeta Phi Chapter. Before becoming an actor, Richard worked 30 years in the music industry: touring musician for Columbia Records Artist, Johnny Taylor, and Atlantic Records Artist Levert; signed as a Recording Artist with Chrysalis Records; producer and Programmer for songwriter Diane Warren at Realsongs Publishing, co-producer and Mix Engineer Vaz Ent/Motown; and, a Staff Recording Engineer at Universal Music Publishing Richard now lives in Columbia, where his focus is Theatre and the forming of an African American Repertory Troupe with an emphasis on August Wilson's Century Cycle.
Creative Team
John "Ray" Proctor
Dramaturg/AD
Dr. John "Ray" Proctor is an Assistant Professor of Theatre at Tulane University, where he teaches Acting I - Advanced Acting, African American Theatre History, Plays and Playwrights, and Theatre for Social Justice. He holds a Bachelor of Arts (English) from Webster University, a Master of Fine Arts (Acting) from West Virginia University, and a Ph.D. in Theatre Research from the University of Wisconsin-Madison. In the summer of 2019, he played Colonel Brandon in the Reno Little Theatre's production of Sense and Sensibility. He has also played Mercutio in Romeo and Juliet (Organic Theatre/Chicago), Alonzo in The Tempest (New Orleans Shakespeare Festival), Peter in Lorraine Hansberry's Les Blancs (Madison), Shylock in The Merchant of Venice (Arizona Repertory Theatre), the title role in Othello (The Greenbriar). In New Orleans, he has appeared on the Southern Rep stage in Airline Highway and Father Come Home from the Wars. Dr. Proctor has also co-authored (with Ms. Olivia Dawson) the play - Out Loud, which opened at Eta Creative Arts Foundation on Chicago's south side. Their play received seven 2014 Black Theatre Alliance nominations for Best Play, Best New Script, Best Director, Best Actress, Best Supporting Actress, and Best Ensemble. He is also a featured contributor in the forthcoming collection Romeo and Juliet: Adaptation and the Arts. He would also like to thank the George Lurcy Fund for Research and Creative Projects by Liberal Arts Faculty and the support of Tulane University's School of Liberal Arts.
Tatiana Durant
Stage Manager
Nychollete Easter
Covid Safety Manager/AD
Jamie Bullins
Costume Designer
Michelle Harvery
Lighting Designer
Harlan Penn
Scenic Designer
Justin Schmitz
Sound Designer
Taijha Silas
Properties Manager