Photo Flash: Imaginary Theatre Company (ITC) Presents PUSS IN BOOTS, 3/17
The Imaginary Theatre Company, the young audiences touring ensemble of The Repertory Theatre of St. Louis, supported by a $25,000 grant from Brown Shoe Company and a $25,000 grant from the Monsanto Fund, will present Puss in Boots on Saturday, March 17, at 11 a.m. and 3 p.m. at the Heagney Theatre on the campus of Nerinx Hall High School, 530 East Lockwood Avenue, Webster Groves. Tickets are $6.
Check out the production photos below!
Combining the spirit of the original tale with fresh, musical mischief, with book, music and lyrics by Brian Hohlfeld, the performance is a musical that showcases one of Mother Goose's story time characters in a 45-minute performance suitable for all ages. Find out how this frisky feline's legend began as he leads his master on a journey to find his way in the world. The clever Puss uses cunning and intelligence to overcome an ogre, befriend a king and win the heart of the fair princess, gaining his master and himself a life of ease and happiness.
The cast of Puss in Boots is Lakeetha Blakeney as Puss; Alan Knoll as King and others; Jerome Lowe as John and Laurie McConnell as Princess and others.
The creative staff also includes Kat Singleton, director; NeAl Richardson, musical director; Scott Loebl, scenic designer; Susan Byrd, costume designer; and Danny Maly, stage manager.
The Rep's Imaginary Theatre Company series includes three productions performed at schools, libraries and community centers throughout the St. Louis area October through April. The series introduces live theatre to children through the use of literature, folk tales, fairy tales and new adaptations of classic works and also includes special public performances.
For more information about The Rep's production of Puss in Boots, including a guide introducing the characters, plot and background on the play; photos related to the production; and to purchase tickets, visit The Rep's comprehensive public website at http://www.repstl.org or call the Box Office at (314) 968-4925.
Photo by Eric Woolsey.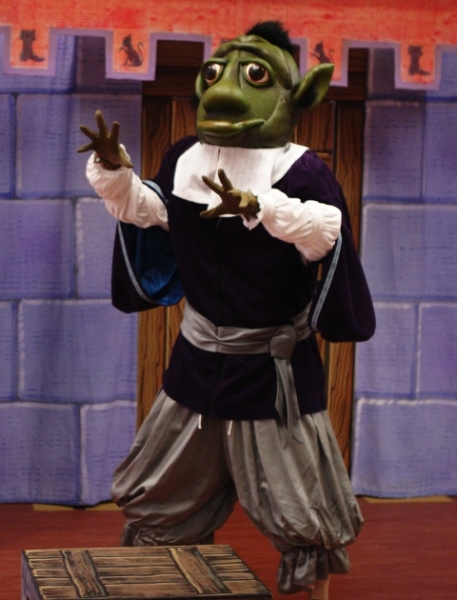 Alan Knoll as Ogre

Jerome Lowe as John and Cara Myler as Princess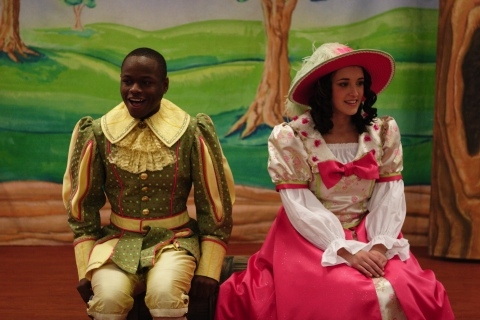 Jerome Lowe as John and Cara Myler as Princess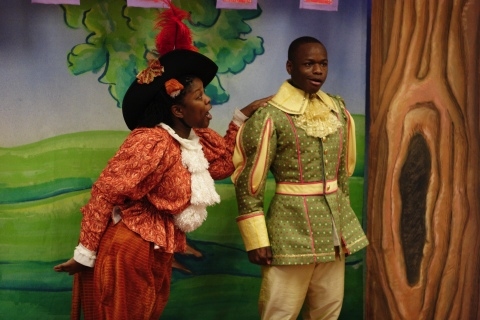 Lakeetha Blakeney as Puss and Jerome Lowe as John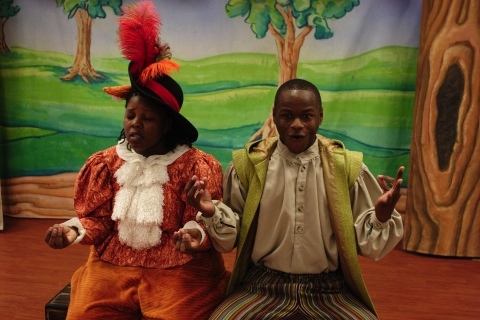 Lakeetha Blakeney as Puss and Jerome Lowe as John

Jerome Lowe as John and Cara Myler as Princess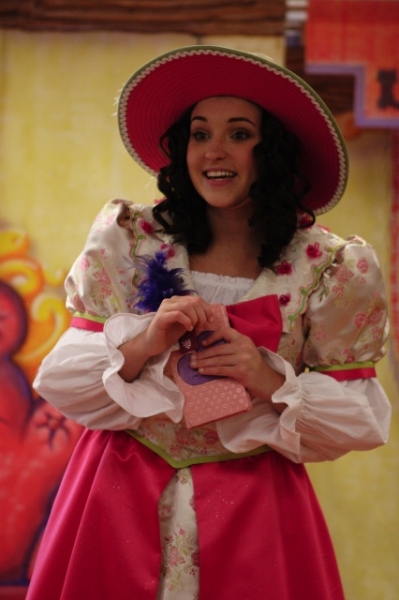 Cara Myler as Princess

Alan Knoll as King and Cara Myler as Princess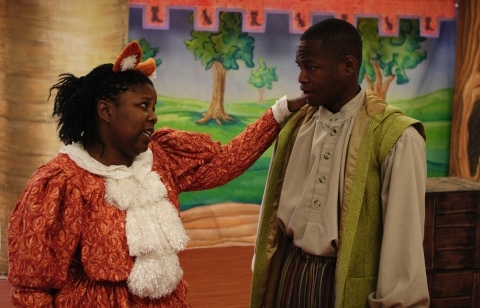 Lakeetha Blakeney as Puss and Jerome Lowe as John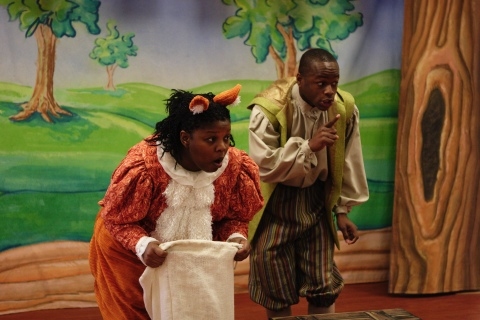 Lakeetha Blakeney as Puss and Jerome Lowe as John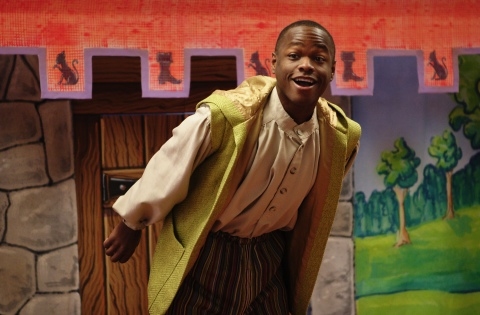 Jerome Lowe as John

Cast

Alan Knoll as other and Jerome Lowe as John