BWW Review: I DO! I DO! Delights Audiences While Celebrating the Institution of Marriage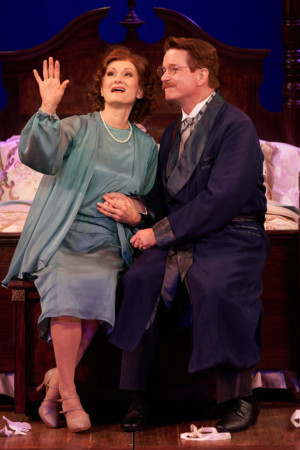 In a beautifully polished performance, Corinne Melançon as Agnes and Steve Isom as Michael (or Kari Ely as Agnes and David Schmittou as Michael on an alternating performance schedule) open Stages St Louis' 2018 season with I Do! I Do! which is a two-character musical version of the Tony-award-winning Best Play, The Fourposter by Jan De Hartog.
If you've ever been married, you might recognize yourself in Agnes and Michael, whose 50-year partnership from 1895 to 1945 takes us on a remarkable exploration of marital highs and lows. Through the honeymoon stage, childbirth, parenthood, infidelity, and the changes that come with an empty-nest, we are witness to all the peaks and valleys of a love worth fighting for.
I saw a performance that included Melançon and Isom, whose onstage chemistry was spellbinding. The saccharine-sweet dialogue and musical interludes early in the romance were handled deftly by these two, whose shared looks, masterful command of subtext, and fluidity of movement gave the impression they really were young and in love. With exceptional comic timing, the two delivered playful banter, the palpable awkwardness of intimate discovery, and realistic reactions to early clashes, before leading us through their very first misunderstanding and then into the more serious conflicts of their life story.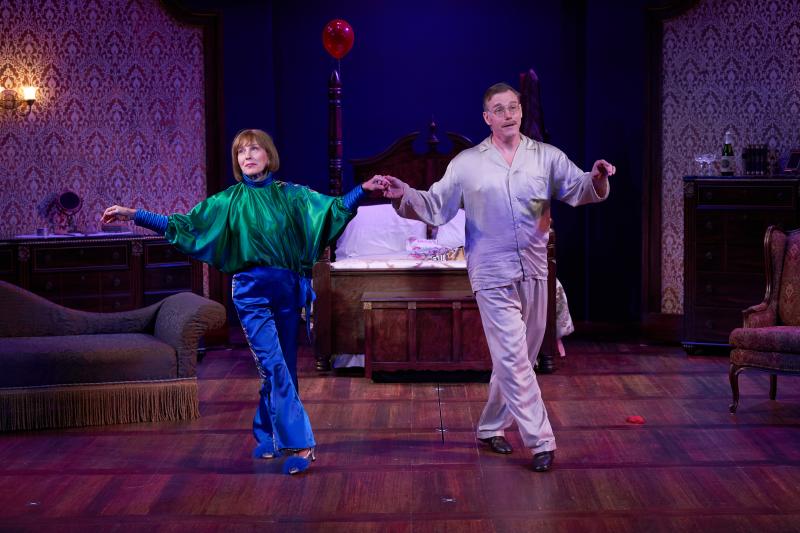 Progressive audience members might find the musical a bit dated with regard to gender roles, but Melançon played her role with a charming bite, and her solo song "Flaming Agnes," in particular, was rife with savage attitude, drawing roars of laughter from the audience.
Because the entire musical is set in a single room, dominated by a four-poster bed, which incidentally becomes a character all its own, the bedding is worth watching and appreciating, as are the rich and colorful costumes, some of which draw laughter simply for existing. The couple ages subtly, with changes in hair and clothing styles, until they wheel out individual dressing stations and allow us to witness one last transformation. There is something sweet and powerful in the way they grow in this short scene, from middle age to senior adulthood. The lighting and the enchanting soft-shoe dance breaks also added much to this high-energy show.
There are moments that are sweet and those that will make your heart ache. Moments in the beginning of a relationship that give one great hope, and those later that will inspire discomfort--even despair. There are those of deep longing too, which come most alive in this production. I didn't want to take my eyes off either Melançon or Isom, because I didn't want to miss one subtle reaction.
I Do! I Do! with book and lyrics by Tom Jones and music by Harvey Schmidt, runs through July 1 at Stages St. Louis. Once you've seen one cast, return with a 30% discount to see the other (details at the theater).
Related Articles View More St. Louis

Stories

Shows