¡Feliz cumpleaños, Rita Moreno!
La primera actriz latina en ganar un Oscar nacía un día como hoy en 1931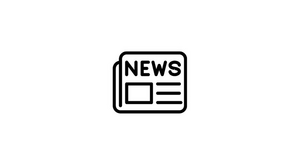 Rita Moreno, quien saltó al estrellato por su papel de Anita en WEST SIDE STORY, celebra hoy su 89 cumpleaños y reparamos algunos de sus mejores momentos.
Con tan solo 13 años ya estaba sobre un escenario en Broadway, interpretando a Angelina en SKYDRIFT y apareció en distintos musicales cinematográficos como CANTANDO BAJO LA LLUVIA o THE KING AND I.
Sin embargo, Moreno ganaría fama y reconocimiento internacional gracias al musical de Stephen Sondheim WEST SIDE STORY y a su papel Anita. que le llevaría a ganar el Óscar a mejor actriz de reparto, convirtiéndose así en la primera mujer latina en ser galardonada en estos premios.
Moreno es un hito en la cultura del cine y el musical, siendo la primera latina PEGOT, este es el acrónimo dado a la persona que recibe los premios Pebody, Emmy, Grammy, Oscar y Tony; además de haber sido portada de la revista TIME.
Después de protagonizar una amplia lista de películas como THE RITZ, THE NIGHT OF THE FOLLOWING DAY o POPPY, hizo también numerosas apariciones especiales en series como LAS CHICAS DE ORO, EL SHOW DE COSBY o LOS MUPPETS.
En su regreso a Broadway, moreno participó en la versión teatral de THE RITZ que le valió el premio Tony a mejor actriz de reparto.
Actualmente, lejos de retirarse de los focos, Rita Moreno protagoniza la serie ONE DAY AT A TIME en la que interpreta a Lydia, una abuela cubana que se exilió durante la dictadura a Estados Unidos.
Además, y no podía ser de otro modo, Rita Moreno participará en la nueva versión de WEST SIDE STORY dirigida por Steven Spielberg en la que interpretará a Valentina.