BWW TV: CANTANDO BAJO LA LLUVIA llega a los escenarios de Barcelona
El equipo del musical ha realizado su primera función hoy en el Teatro Tívoli de Barcelona a las 20:00h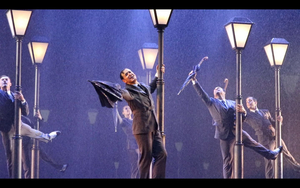 En el pase de gráficos que ha tenido lugar hoy en el Teatro Tívoli de Barcelona, Iván Labanda, Diana Roig y el elenco de la obra nos han ofrecido un avance musical de CANTANDO BAJO LA LLUVIA, el espectáculo que ha realizado su primera función hoy a las 20:00h en el mismo teatro de Grup Balañá.
En concreto, su reparto nos ha ofrecido 'All I do (Is dream of you)':
Y también, junto a Iván Labanda, el tema principal 'Singin' in the rain':
Basada en la película homónima Singing in the rain (1952), CANTANDO BAJO LA LLUVIA es una comedia romántica producida por Nostromo Live, dirigida por Àngel Llàcer y Manu Guix, y con coreografías de Miryam Benedited. Su guión original es de Betty Comden y Adolph Green.
En su primera edición, la obra estará protagonizada por Iván Labanda como Don Lockwood, Diana Roig como Kathy Sheldon, Ricky Mata como Cosmo Brown, y Mireia Portas como Lina Lamont.
Consigue tus entradas aquí.
She was born in Granollers, Barcelona (1996). She is studying Cultural Management at the Universitat Oberta de Catalunya, and she is a multidisciplinary artist (a poet and a photographer). After be... (read more about this author)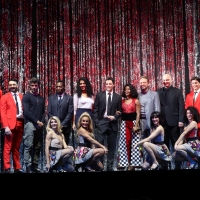 EL GUARDAESPALDAS por fin se estrena en Barcelona

November 26, 2021

Con motivo del inicio de funciones en el Teatre Coliseum, que tendrá lugar el 27 de noviembre, hemos asistido a su rueda de prensa y a su pase de gráficos
---
BWW Interviews: Hablamos con el equipo de BILLY ELLIOT

September 30, 2021

Hablamos tanto con el elenco, como con uno de los productores de la obra que se estrenará el próximo 9 de octubre en el Teatre Victòria de Barcelona
---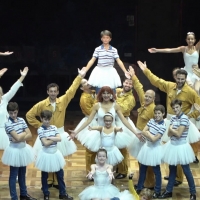 BWW TV: BILLY ELLIOT llega a los escenarios de Barcelona

September 30, 2021

En el pase de gráficos que ha tenido lugar hoy en el Teatre Victòria, el elenco de BILLY ELLIOT nos ha ofrecido un avance del musical que en octubre veremos en tablas
---
BILLY ELLIOT llega a los escenarios de Barcelona

September 30, 2021

Con motivo del estreno de la obra, que tendrá lugar el próximo 9 de octubre en el Teatre Victòria, hoy se ha celebrado una rueda de prensa y un pase gráfico
---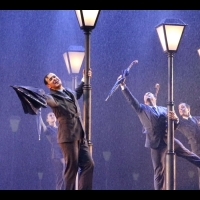 BWW TV: CANTANDO BAJO LA LLUVIA llega a los escenarios de Barcelona

September 15, 2021

El equipo del musical ha realizado su primera función hoy en el Teatro Tívoli de Barcelona a las 20:00h
---