Feature: MUST-SEE MIDLANDS: TOP 10 SHOWS TO LOOK FORWARD TO IN 2019 in Columbia, SC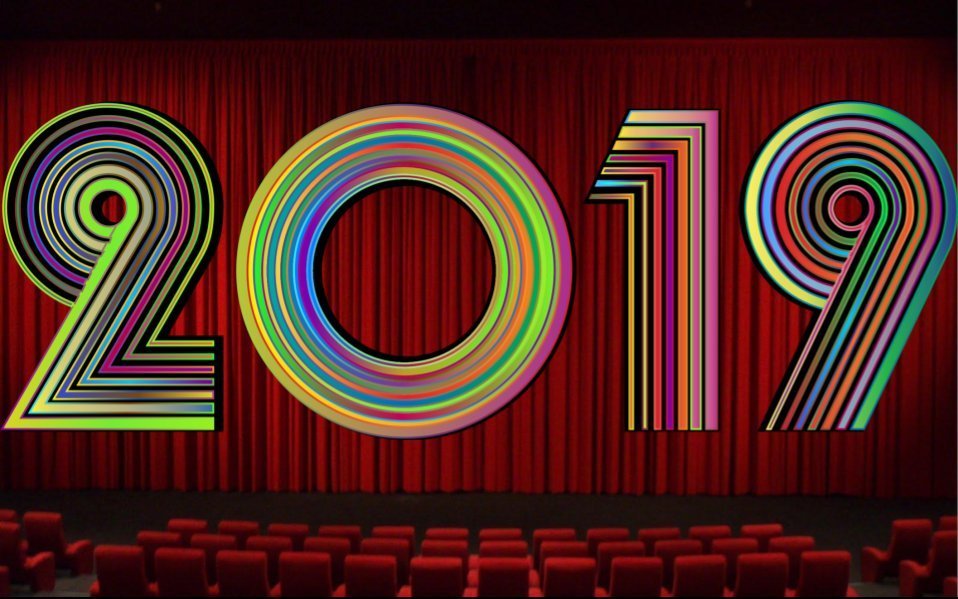 Sumter Little Theatre
Ken Ludwig's Baskerville: A Sherlock Holmes Mystery
February 14 - 24
Like most of his work, Ken Ludwig's Baskerville: A Sherlock Holmes Mystery is a sure-fire crowd pleaser. Ludwig reimagines an Arthur Conan Doyle classic as a farce, complete with madcap antics and a small troupe of actors playing a multitude of memorable characters. Michael Duffy's production for Sumter Little Theatre is a great reason to check out a lovely playhouse outside of the Metro.
University of South Carolina Department of Theatre and Dance
The Wolves
February 21 - March 2
Sarah DeLappe's smart, exhilarating play about a girl's soccer team, adolescence, and much, much more has taken the theatre world by storm and makes its South Carolina debut at the state's flagship university. The Wolves was a finalist for the Pulitzer Prize in 2017 and won the American Playwriting Foundation's inaugural Relentless Award, bestowed to plays that exude passion and fearlessness. Lindsay Rae Taylor coaches what's sure to be a highlight of the season on or off the pitch.
Town Theatre
Newsies
March 1 - 17
You'll want to "Seize the Day" after you catch this feel-good Disney hit at Town Theatre! Based on the movie musical (famously starring a reluctant Christian Bale) that chronicles the real-life Newsboys Strike of 1899, Newsies features catchy songs from Alan Menken and Jack Feldman and Tony-winning choreography performed by an ensemble of streetwise scalawags "carrying the banner". Jamie Harrington directs.
Broadway in Columbia
Something Rotten!
March 4 - 5
Today's Broadway is filled with movie adaptations and jukebox musicals, so when an original musical makes it to the biggest stage (and garners 10 Tony nominations in the process), you'll certainly want to give it a look. This is a smart, silly romp set in the 1500s about two theatre-making brothers who can't escape the shadow of some guy named Shakespeare. The national tour of Something Rotten! rolls through the Koger Center as part of the Broadway in Columbia presented by Bank of America series. Don't miss it.
Trustus Theatre
The Great Gatsby
April 5 - 27
Award-winning stage adaptation of quintessential American novel? Check. Live jazz band performing an original score, as well as flapper-age renditions of contemporary pop ballads? Check. Ensemble of glammed-up dancers from local dance companies making you want to get out of your seat and Charleston right along with them? Check. This passion project, helmed by Trustus Artistic Director Chad Henderson, has it all. The Great Gatsby is as close to a sure thing as you'll find on Midlands stages this year.
Full Circle Productions
Aphra Behn: Wanton Woman of Wit!
April 13 at Harbison Theatre & April 21 - 28 at USC
One of the first English women to earn her living by writing, Aphra Behn published some 16 plays in her lifetime in addition to several handfuls of novels, novellas, and poetry collections (while still finding time to serve as a spy for the court of King Charles II). This production of Mariah Ansaldo Hale's play by Columbia's newest company, Full Circle Productions, is a product of the Harbison Theatre at Midlands Technical College Performance Incubator, a program that facilitates local professional performers creating new work suitable for touring. Check out the premiere at Harbison Theatre or catch it at USC in an extended run. Lindsay Rae Taylor will be very busy this spring as she directs this one, too.
IndigoSOUL/Columbia Children's Theatre
Shine
May 4 at Harbison Theatre
This original musical fable by IndigoSOUL follows a young boy on his journey to find his "light", assisted by three muses using song, dance, poetry, and storytelling. Led by local dancer, choreographer, and theatre artist Terrance Henderson, IndigoSOUL's Shine promises to entertain and uplift. The production is co-produced by the Columbia Children's Theatre.
Workshop Theatre
She Loves Me
May 10 - 19
Chances are you've seen the 1963 musical She Loves Me before, albeit with another title and in another medium. Based on the 1937 play Parfumerie by Hungarian playwright Miklós László, its more famous iterations are the 1940 Jimmy Stewart & Margaret Sullivan film The Shop Around the Corner or the 1998 Tom Hanks & Meg Ryan update You've Got Mail. She Loves Me is the most charming version, though; it's a romantic comedy with endearing innocence and a touch of old world charm, steeped in wonderful songs that will leave you wondering why you don't see this piece more often. Jocelyn Sanders directs.
South Carolina Shakespeare Company
The Rover
May 29 - June 8
Speaking of Aphra Behn, the South Carolina Shakespeare Company is dusting off her most famous work as part of their summer season performing in Finlay Park. The Rover is a comedy about men (and women) behaving badly and having a lot of fun doing so. Behn's most popular play, The Rover stands as one of the most beloved and best examples of Restoration Comedy. The Rover runs in rep with Shakespeare's As You Like It, a perfect pairing of classical theatre for the long, hot Columbia summer.
Columbia Children's Theatre
The Commedia Pinocchio
June 8 - 16
Columbia Children's Theatre's commedia versions of classic works never disappoint and this newest piece stands to continue the tradition. Artistic Director Jerry Stevenson has a knack for adapting fairy tales into zany free-for-alls featuring masked performers attempting impossible tasks, leaving adults and children alike laughing all the way home from the theater. Don't miss this next installment in CCT's commedia series.