Latest News on Chad Henderson
Latest News on Chad Henderson
Photos
Kim Harne, Matthew DeGuire, Chad Henderson, Shelby Sessler, Catherine Bailey, Vicky Saye Henderson, & Elissa Horrell
From: 
Date:
11/20/2010
Chad Henderson News
Trustus Theatre Announces Two Special Events For This Weekend
by Stephi Wild - Apr 5, 2022
Trustus Theatre will hold two special events the weekend of April 8 through April 10, 2022.  Following the Friday, April 8th performance of Terry Guest's At the Wake of a Dead Drag Queen, Trustus will hold a late night Drag Show Extravaganza featuring performances by Alexia Bonet, Paris Lefaris, Anaya DeVore, Dorae Saunders, Samantha Hunter, and Nicole Roberts.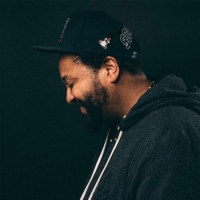 WITH PREACH JACOBS Comes to the Trustus Theatre
by Stephi Wild - Dec 19, 2020
Following the success of Preach Jacobs' one-man show Black AF in 2019, Trustus Theatre is  partnering again with the Columbia hip-hop artist, creator, activist, and award winning writer to bring With Preach Jacobs – a one-on-one conversation series – to the Thigpen Main Stage.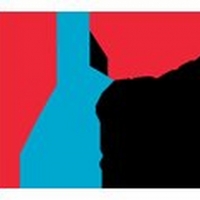 Trustus Presents ROCK THE BLOCK
by Stephi Wild - Nov 7, 2020
Local rock bands Brandy and the Butcher, Les Merry Chevaliers, and E.Z. Shakes are coming together to raise support for Trustus Theatre at "Rock The Block," an outdoor concert on Saturday November 21st, 2020.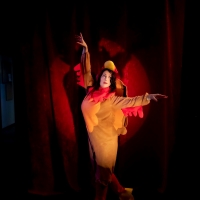 Trustus Theatre Presents THE THANKSGIVING PLAY
by A.A. Cristi - Oct 27, 2020
This November, Trustus Theatre will be presenting "The Thanksgiving Play" by Indigenous playwright Larissa FastHorse, the recipient of the 2020 MacArthur Genius Grant.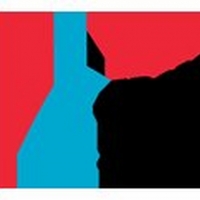 Trustus Theatre Presents Fest24 Homecoming
by Stephi Wild - Sep 25, 2020
Trustus Theatre will host FEST24: Homecoming online in October. This virtual experience will provide a new take on the theatre's popular 24-hour theatre event that was last presented in 2018 for a standing-room-only public performance. Six playwrights, six directors, and twenty-four actors will produce six new virtual one-acts over the course of three weekends.
"Down In The Holler" By Val Dunn Is Named Winner Of The 2020 Trustus Playwrights' Festival
by A.A. Cristi - Sep 4, 2020
a?oeStill Standing,a?? a unique sale representing the diverse personal work and artistry of 80 still photographers employed in the motion picture/television/streaming world, debuts online on September 4, 2020 (https://600stillstanding.com).
Trustus LIVE Presents SOMETHING TO VOTE FOR Livestream Event
by A.A. Cristi - Aug 13, 2020
Trustus Theatre, in a partnership with The League of Women Voters Columbia Area, is celebrating the 2020 Women's Vote Centennial by producing a live-streamed reading of Charlotte Perkins Gilman's 1911 activist play, Something to Vote For. Join the theatre online for this one-night-only event on Wednesday, August 26, at 7pm at trustus.org.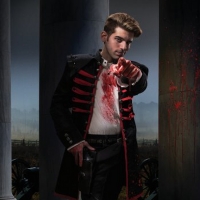 BLOODY BLOODY ANDREW JACKSON is Coming to Trustus Theatre's 'In the Round' Series this March
by Chloe Rabinowitz - Feb 27, 2020
Trustus Theatre will continue their 35th Anniversary Season and their 'In the Round' series with the production of Bloody Bloody Andrew Jackson.
Trustus Theatre Board of Directors Has Named Chad Henderson New Producing Artistic Director
by Chloe Rabinowitz - Feb 19, 2020
On Monday, February 17, 2020, the Trustus Theatre Board of Directors voted to end the organization's search for a Managing Director that began in September 2019, and named current Artistic Director Chad Henderson as the Producing Artistic Director. Henderson will now serve the organization in an Executive capacity to lead artists, staff, board and the community in realizing Trustus Theatre's mission.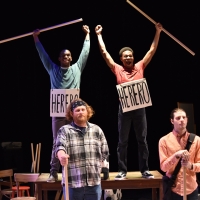 Trustus Theatre Will Welcome the Revival of Coker College's Production of WE ARE PROUD TO PRESENT
by Chloe Rabinowitz - Jan 8, 2020
In preparation for presenting the 2019 Pulitzer Winner Fairview, Trustus Theatre is partnering with Coker College to revive their stirring production of We Are Proud to Present a Presentation About the Hero of Namibia, Formerly Known as South West Africa, From the German Südwestafrika, Between the Years 1884-1915a?"an earlier work by Fairview playwright Jackie Sibblies Drury. This limited run production will be presented by Coker College and will be on Trustus Theatre's Side Door Theatre stage January 16-18, 2020. Tickets may be purchased at www.trustus.org, or by calling the Trustus Theatre Box Office at 803-254-9732.