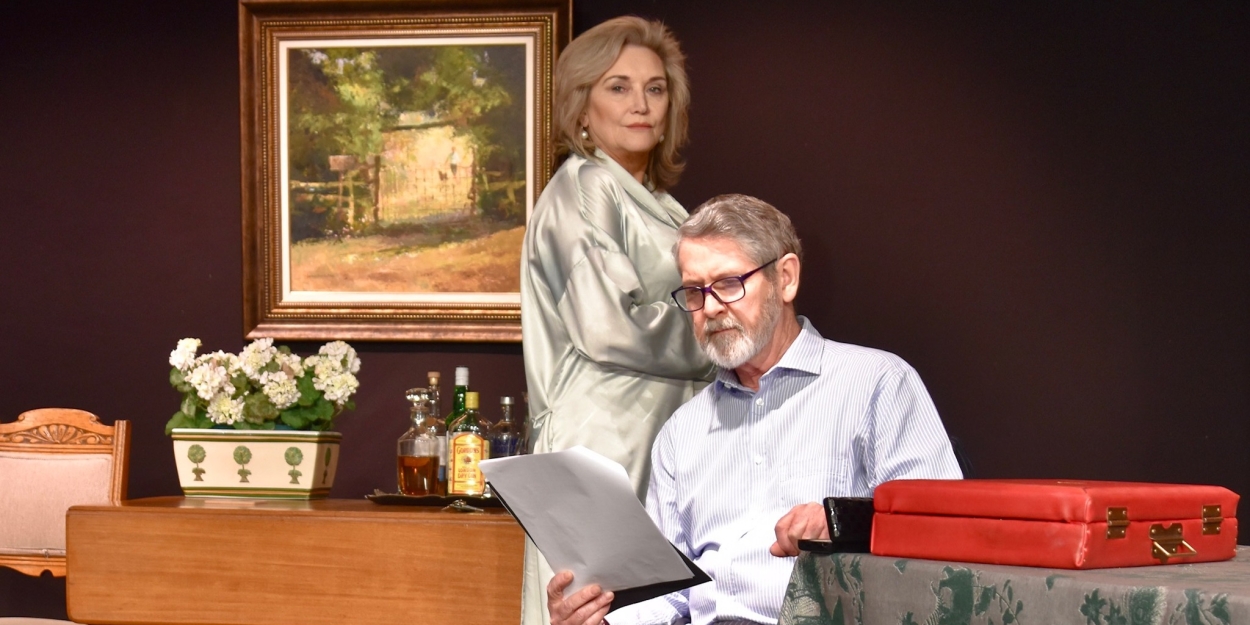 Review: HANSARD is Beautifully Crafted Theatre That is a Pleasure to Watch
Featuring celebrated theatre duo Fiona Ramsay and Graham Hopkins, directed by Robert Whitehead
Review by Sue Diepeveen on behalf of Faeron Wheeler
The question begs as to why one should sit through a play set in the UK in the 1980s that deals with politics long forgotten...
Firstly, the cast of Fiona Ramsay as Diana Hesketh and Graeme Hopkins as Robin Hesketh draws one in with a promise of craftsmanship bound to be on display, and Simon Woods' HANSARD does not disappoint.
As the lights go up on a beautifully made-up woman sitting alone in her lounge in her gown, we immediately ask why? Her husband arrives and at once we are transported into a glimpse of a long marriage with layer upon layer of complexity on display. The bitter repartee begins instantly with emotional quotient drawn into light-hearted discussions surrounding a simple "how was your day?"
Hopkins and Ramsay have timing that is so slick and they deliver the brutally funny lines have a rhythm that lulls one into a false sense of comedy, which makes the landing of the arrows that much sharper. Woods' text is witty and well-paced, and he manages to weave the narrative of the political history and the failings of the marriage into a seamless partnership. Careful direction by Robert Whitehead exposes the underbelly simmering just beneath the surface of the preserved veneer. The glimpses of a love that was, and the heaviness of the disappointment with what is, are painful to watch, yet me find we must.
As the couple navigate their way through this exchange, we are acutely aware of the break that will surely come and we veer into the darkness that has come to overshadow their lives: how their political views are at odds, highlighting the mess of marriage they find themselves in. Then all at once, it is there, the crux of the matter and in a moment, the rawness and vulnerability are all that matter - the audience rapt.
So to answer the why: the text is superb, the actors accomplished professionals at the top of their game, the direction tight and the package a reminder to us to live without regrets, to keep our loved ones close and that "I'm sorry" should never be left unsaid. It's beautiful theatre and well worth a trip to The Baxter Golden Arrow Studio.
HANSARD is on at the Baxter Theatre until 11 February. Tickets cost R150-200 and can be bought on Click Here.