Faeron Wheeler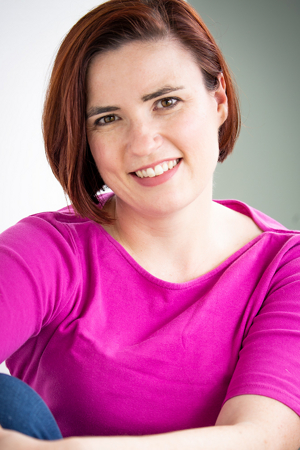 Faeron is a Cape Town based actor, writer and producer who has been involved in theatre since she was only three years old. She studied drama and dancing throughout school and then went on to do a BA with a double major in Screenwriting and English before earning her Honours in Film Production from the University of Cape Town. Throughout her performance career, she has appeared on numerous stages around Cape Town and beyond. In 2017, Faeron started F Creations, a production company aimed at bringing original work to the stage and screen. Some of her favourite productions she's been involved with include The Complete Works of William Shakespeare (Abridged), The Comedy of Errors and Your Perfect Life (which won a Standard Bank Ovation Award at the 2019 National Arts Festival Fringe). Faeron is also a digital marketer, specialising in content marketing strategies, copywriting and editing.
MOST POPULAR ARTICLES
LAST 30 DAYS
LAST 365 DAYS
Feature: 58TH 2023 FLEUR DU CAP AWARDS at Oude Libertas Amphitheatre

March 28, 2023

The stars and beautiful people came out to play at the 58th FLEUR DU CAP AWARDS last Sunday night - 26 March 2023. It was such a treat to be surrounded by so many great theatre makers and talented human beings, as well as to honour those who have done incredible things in the last year.
---
Review: KEY CHANGE hits all the right notes at Theatre On The Bay

March 24, 2023

I've known for some time now that Jonathon Roxmouth is a great singer. What I didn't know until this week was that he is also brilliant on the piano, and very entertaining as the host of a show. KEY CHANGE has everything – great music and great personality.
---
Interview: Daphne Kuhn Chats About Running THEATRE ON THE SQUARE

March 6, 2023

It's not often I get to talk about theatre happening up in Joburg. However, last year I met Daphne Kuhn - owner and artisitic director of Theatre on the Square - and have seen some of the amazing work done there. This year, I chatted to Daphne about her theatre, the challenges they've faced over the last few years and the exciting future.
---
Interview: Schoeman Smit talks about bringing DEVIL SONG to life at the Avalon Auditorium

March 2, 2023

Dal Segno Theatre is bringing what they're calling a devilish new cabaret to the stage this month. DEVIL SONG is set to premiere to Cape Town audiences at the Avalon Auditorium at the Homecoming Centre towards the end of March. Star of the show, Schoeman Smit chatted to us about bring DEVIL SONG to life.
---
Review: Sandra Prinsloo is masterful in MASTER CLASS at Theatre On The Bay

March 1, 2023

I should probably start this review by stating that I am a huge fan of Sandra Prinsloo and the play MASTER CLASS. When I heard the two would be coming together this year – I was incredibly excited. I'm even more excited to tell you that this production is one for the history books. Prinsloo is simply masterful in her performance as Maria Callas.
---
Review: Heartbreak and haunting music from VINCENT – HIS QUEST TO LOVE AND BE LOVED

February 28, 2023

I'll start off by saying wow! I had goosebumps from the very beginning, all the way through. Vincent van Gogh is one of my favourite painters and this is largely why I was so excited to seen VINCENT – HIS QUEST TO LOVE AND BE LOVED when I first saw it advertised last year. It took me a while to get there, but it was well worth the wait.
---
Interview: Sandra Prinsloo talks about Maria Callas, opera and MASTER CLASS

February 22, 2023

It's the 100th anniversary of Maria Callas' birth and what better way to celebrate it than with a run of the Terrence McNally ode to the opera singer, MASTER CLASS? This production sees Pieter Torien teaming up with Cape Town Opera to bring the story to life. In the titular role is Sandra Prinsloo.
---
Review: CINDERELLA at the Artscape

February 9, 2023

OK, so you don't go to see CINDERELLA for the plot. What you do want to see is all of the gorgeous costumes, the brilliant set and the dancing to an incredible score. If you pick the right performance, you also get the Cape Town Philharmonic Orchestra playing live as the dancers move on stage. It all comes together in quite a magical moment.
---
Review: A MIDSUMMER NIGHT'S DREAM at Maynardville Open-Air Festival is an absolute treat

February 9, 2023

A trip to Maynardville to see Shakespeare under the stars is a great night out. With the excellence of A MIDSUMMER NIGHT'S DREAM, you're really getting a night to remember.
---
Review: HANSARD is Beautifully Crafted Theatre That is a Pleasure to Watch

January 31, 2023

The text is superb, the actors accomplished professionals at the top of their game, the direction tight and the package a reminder to us to live without regrets, to keep our loved ones close and that 'I'm sorry' should never be left unsaid.
---
Review: A CHRISTMAS CAROL is a festive must-see at Theatre On The Bay

December 5, 2022

This beautiful adaptation by the team from VR Theatrical is pretty much just what the doctor ordered for the festive season. It combines song, animation, puppetry, voice overs, beautiful acting and a healthy dose of humour to warm the heart.
---
Interview: Nell-Louise Pollock speaks about being the featured artist for ONE IN THREE at Artscape

November 21, 2022

As the world gets ready to launch the international 16 Days of Activism campaign against Gender Based Violence, Cape Town Opera decided to add their voice to the call. Their new production ONE IN THREE is a selection of works that speak about the subject of GBV.
---
Review: HOLD STILL at the Baxter Flipside Theatre pushes you to ask if you really are a good person

November 16, 2022

HOLD STILL holds up a mirror and quite deftly questions whether or not you're as good a person as you think you are. It's a jarring question to be faced with and the four characters on stage are left reeling in the wake of getting their answers.
---
Review: DINNER WITH THE 42S at Masambe Theatre is gritty, funny and sharp

November 12, 2022

DINNER WITH THE 42S is an absolute treat! It's gritty, it's funny, it's sharp – it's a production definitely worth watching.
---
Review: CONSTELLATIONS Promises an Enchanting Experience at Spier Wine Farm

November 7, 2022

This is the third year that CONSTELLATIONS is running out at Spier Wine Farm and I'm glad that I finally got to experience it. It's a magical setting for performances and the whole experience was unlike anything I'd done before.
---
Review: THE UNLIKELY SECRET AGENT is back on in Cape Town at the Baxter

October 24, 2022

This run of THE UNLIKELY SECRET AGENT brings with it some new energy in the form of two new cast members. It's quite exciting to get to see the same play, which is still fairly fresh in my memory, with new faces and new ideas for characterisation. It must've also been a fun challenge for the existing cast members to work with new people.
---
Review: British reserve hides broken hearts in BETRAYAL at the Artscape

October 24, 2022

It felt to me like the play moved in gasps. The characters and the momentum of the play seemed to hold still like they were holding their breath, and then there'd be a rush of movement and emotion as if everyone was gasping for air before holding it all in again.
---
Review: A PICTURE OF DORIAN GRAY is on at the Masque Theatre

October 21, 2022

It's so good to be back at the Masque Theatre and see an amateur society show being produced again! This week I went to see a dress rehearsal of A PICTURE OF DORIAN GRAY, produced by Cape Town Theatre Company, just before it opened. This is an original adaptation of Oscar Wilde's classic story, which has been written and directed by Liz Roodt.
---
Interview: Brett Bailey talks about creating CONSTELLATIONS at Spier

October 21, 2022

CONSTELLATIONS is an immersive, intimate artistic experience created by Brett Bailey for the wine farm Spier. This year, they celebrate their third iteration of this incredible concept and it's sure to be a hit.
---
Interview: Carlo Daniels joins the cast of THE UNLIKELY SECRET AGENT

October 5, 2022

The multi-nominated and award-winning THE UNLIKELY SECRET AGENT is returning to the stage this October. This run sees actor Carlo Daniels joining the cast, and Daniels came to talk to us about the experience so far.
---