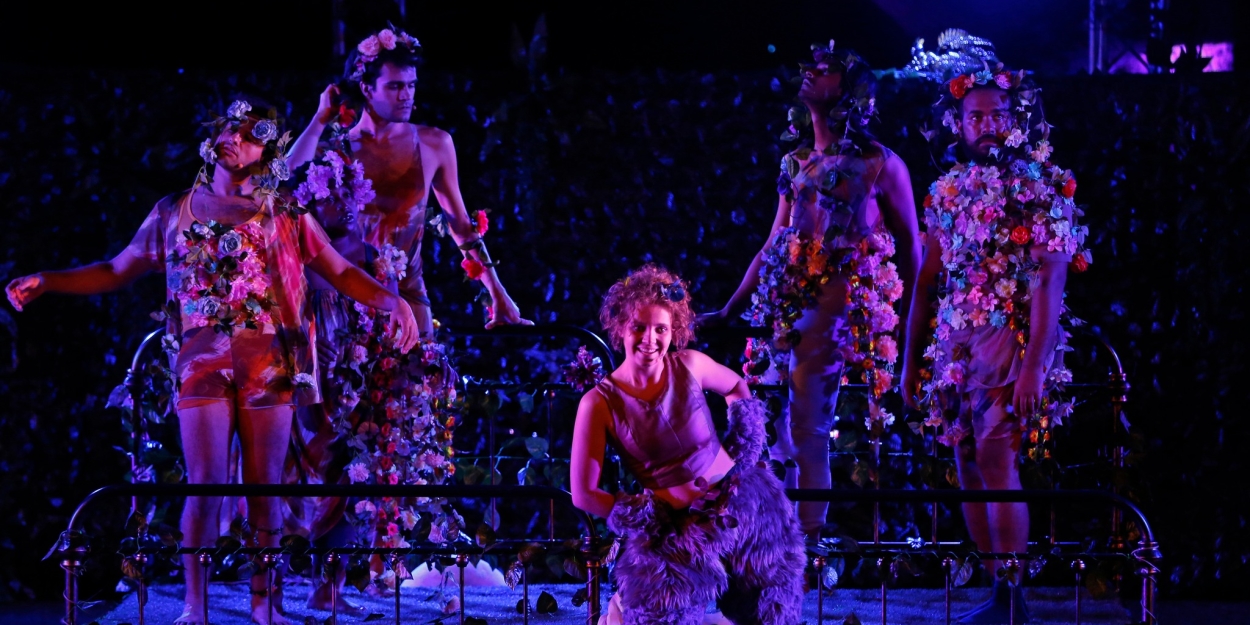 Review: A MIDSUMMER NIGHT'S DREAM at Maynardville Open-Air Festival is an absolute treat
Shakespeare under the stars is back at last!
Theatre is back on at Maynardville and I couldn't be happier! It's always a highlight to go and watch the Shakespeare play at this gorgeous open-air theatre and I have missed it so, so, so much. Thank you to VR Theatrical and the rest of the amazing team who have put together the Maynardville Open-Air Festival this year.
Now, onto the play itself - A MIDSUMMER NIGHT'S DREAM. I love this one. It's such a funny play and has a special place in my heart after being part of a production of it a few years back. I'm happy to report that this version at Maynardville is definitely a winner!
The cast is strong, and I loved the choice to double up some of the actors. The Mechanicals also played the fairies, while Duke Theseus and Queen Hippolyta doubled up as the fairy rulers Titania and Oberon (and not in the swap that you would expect). This was very clever and definitely added to the mystical world - as well as the chaos and confusion created by the script.
What I really loved about Geoff Hyland's direction of this play is that he wasn't scared to push the physical comedy. The actors also completely went for it. Mark Elderkin as Nick Bottom is hilariously perfect. In fact, him and the rest of the Mechanicals stole the show for me. That's not to say that I didn't love the rest of the cast - it's just that their comedy was spot on.
The setting for a play that largely takes place in a forest really couldn't be better than Maynardville. You are sitting in a forest, watching the show. However, I wasn't too sure about the set itself. While I appreciated the simplicity of it, there was a bit too much fake foliage for my liking. I would've loved to have seen more of the amazing natural setting being used as part of the production.
Something that I really loved was the inclusion of original songs, written by Wessel Odendaal and sung by the fairies. They performed in a unearthly way and that just added to the mystical world of the forest.
A trip to Maynardville to see Shakespeare under the stars is a great night out. With the excellence of A MIDSUMMER NIGHT'S DREAM, you're really getting a night to remember.
A MIDSUMMER NIGHT'S DREAM is on until 23 February at Maynardville Open-Air Theatre. Tickets are R160-R190 and can be bought on Quicket.
Photo credit: Mark Wessels