Photo Flash: Meet ACEC's 2013 Creative Industries Policy Experts
This year's African Creative Economy Conference (ACEC) takes place in ten days- and some of the world's most incisive, creative and thought-provoking strategists, academics, entrepreneurs and artists will shortly debate how to unlock the potential of the creative economies. This year, speakers and panellists at Cape Town's City Hall (6-9 October) will focus on the continent's creative industries as economic drivers, highlighting their potential contribution to the eradication of poverty and underpinning of democracy and human rights. Scroll down for photos of the speakers!
The dazzling line-up ranges from think-tank directors to fashion entrepreneurs, musicians to government ministers. This photo flash introduces the policy experts who will contribute their expertise to the conference.
Dr David Stevens is the director of Fireside Research, a New York -based organization dedicated to raising the global prominence of African thinkers, as well as the founder and president of Serval Political Analysis, LLC, a political research firm focused on the African continent. Prior to starting Fireside, he was a doctoral candidate in Princeton University's Department of Politics, where his research focused on the politics of Southern Africa as well as the interaction between technology, the economy, and the adoption of political ideas. He has been a PhD Affiliate at the Innovations for Successful Societies Program and the Center for Arts and Cultural Policy Studies at the Woodrow Wilson School for Public and International Affairs, and is project leader of the Groundwater Project - a joint effort between Serval and The World Policy Institute to train political analysts in Africa while integrating them more fully into the global policy discussion. He has also been Project Manager at the Journal Donation Project at New School University in New York. He holds a BA from the University of California at Berkeley and a Master's degree in Politics from Princeton University.
Dr Marina Guo is a cultural entrepreneur, academic and consultant. With a Ph.D. in Economics, an MA and Bachelor in International Business, she is Head of Arts Management and Director of International Programs at the School of Creative Studies, Shanghai Theatre Academy and Vice-Director of John Howkins Research Centre on the Creative Economy, Shanghai, China. She authored Creative Transformation (China Economic Press 2011) on the potential of the creative economy in China. Dr Guo is also the founder and MD of Shanghai Yorkie Investment Management Co., set up in 2004 to offer management consulting on project development, creative entrepreneurship, cultural policy and international marketing strategy. She is also the General Partner of Shenzhen International Copyright Exchange and was the co-founder and GM of Shanghai Sunspirit Cultural Development Co. Ltd., a leading organization in cultural communication and arts education for children and young people. She currently advises a range of clients on the development of creative industries, including China Aerospace Technology Group, Beijing Gehua Cultural Development Group, World Cities Cultural Forum, Shanghai Oil Tank Performing Arts Center, Puxian Grand Theatre, and others.
Bernard Bakaye is a culture policy expert and currently the Head of the Culture and Sports department of the East African Community (EAC), an Inter-governmental organization composed of the Republics of Burundi, Kenya, Rwanda, Uganda and the United Republic of Tanzania with its headquarters in Arusha, Tanzania. Before joining the EAC, Bakaye was deputy head of the department of Culture and Family Affairs in the Republic of Uganda as well as serving as a board member of the Uganda National Cultural Centre Board of Trustees for three years. In the 20 years of working in the culture and community development field, both at National and Regional levels, he has spearheaded a number of culture policy and research activities including the development of the Uganda National Culture Policy, the drafting of the EAC Protocol on the establishment of the East African Kiswahili Commission, development of the EAC Anthem, the creation of an EAC Arts and Culture Festival programme, and mapping of the Culture and Creative Industries in the EAC. He is also a Rockefeller Research Fellow; having conducted research on culture and poverty eradication in Uganda at the Smithsonian Institution: Centre for Folk Life and Cultural Heritage in Washington DC, USA. He has also written and published a number of articles on culture and poverty eradication as well as on culture and creative industries. Bernard holds an M.A. in Philosophy from Makerere University Kampala Uganda and Bachelor of Philosophy from the Pontifical Urbaniana University of Rome.
Suzanna Owiyo (Speaker) is a Kenyan singer-songwriter and musician who fuses traditional Western Kenyan music with traditional African instruments and contemporary rhythms. Initially performing as a background vocalist, her solo hit Kisumu 100 propelled her to immediate success, and led to numerous concerts in Kenya and abroad. Following this she was nominated for the Kora Music Awards 2002 in the "Most Promising Female Artist" category; won that award in in 2003; and received the Order of the Grand Warrior of Kenya (OGW) from the President. In 2004 Suzanna performed at the Nobel Peace Prize Concert in Oslo and, in 2008, shared the stage with world- renowned celebrities at the 46664 Concert celebrating Nelson Mandela's 90th and 91st birthdays in Hyde Park, London. She performed with Youssou N'Dour in 2011 in a collaborative European tour dubbed "New African Voices". Suzanna is involved in a Girls Empowerment Campaign project titled "Because I am a girl" initiated by Plan International and has participated in various advocacy campaigns in Kenya. Suzanna supports several women's and children's charities and donates directly through her "Suzanna Owiyo Trust". She is currently the UN Environmental Programme's goodwill ambassador.
The conference brochure and programme are available from the Arterial Network website. Registration fees for the conference are R2239/delegate from Africa, R3278/delegate from Central, America, South America or Asia, and R6000/delegate from Europe, North America, Australia, New Zealand and the Middle East. Registration can be completed by visiting the website (www.acec2013.org.za) or by email (ACEC2013@ccdi.org.za). Find out more about the African Creative Economy Conference on Twitter and Facebook.

Suzanna Owiyo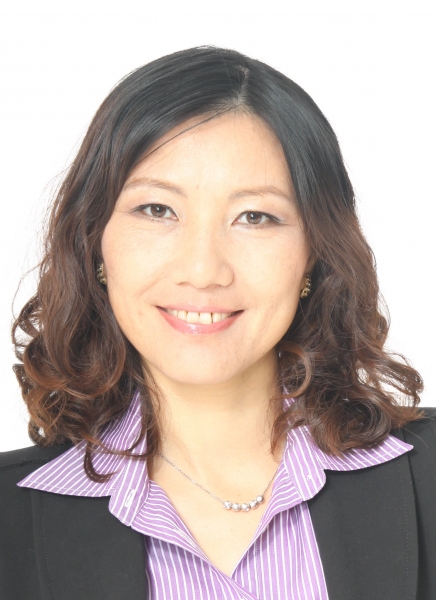 Dr Marina Guo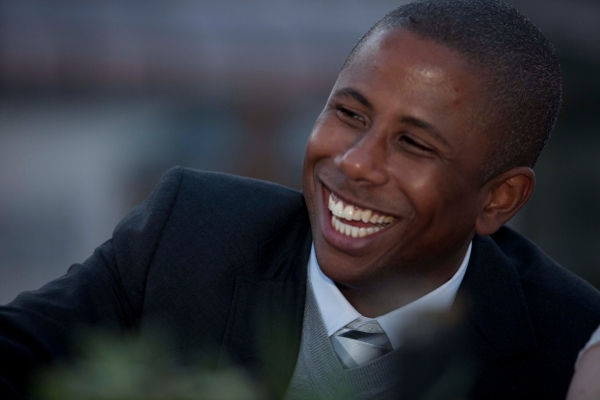 David Stevens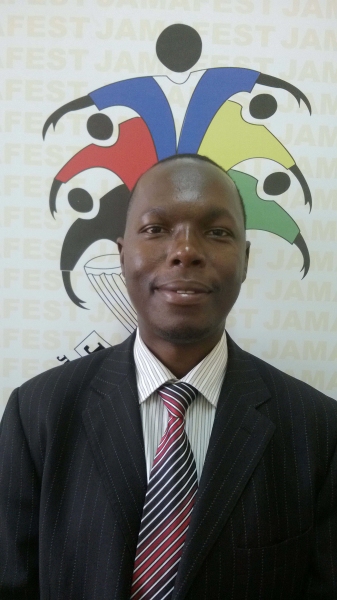 Bernard Bakaye