Interview: Carlo Daniels joins the cast of THE UNLIKELY SECRET AGENT
Award-winning THE UNLIKELY SECRET AGENT returns for run at Baxter Theatre Centre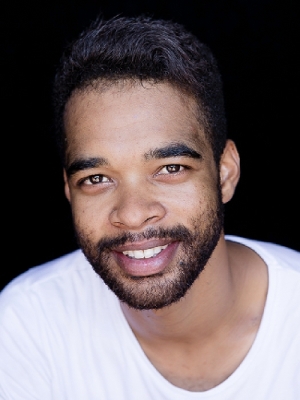 The multi-nominated and award-winning THE UNLIKELY SECRET AGENT is returning to the stage this October. This run sees actor Carlo Daniels joining the cast, and Daniels came to talk to us about the experience so far.
BWW: Congratulations on joining the cast of THE UNLIKELY SECRET AGENT. How does it feel to join into the group when they've already worked together for so long?
Carlo: It really feels good with the support everyone gives and also to know that one of the cast members had gone through a similar process as I am doing now. This is Wessel Pretorius who replaced Paul du Toit in the role of Ronnie Kasrils.
BWW: Had you seen the play before you auditioned? Or did you know anything about it?
Carlo: I have seen the play but only after I auditioned. I saw it few times as a preparation to join the cast. To be honest I didn't know much about it but heard about it before especially with the nominations they received for the Fleur du Cap Theatre Awards.
BWW: What are you enjoying most about the rehearsal process and the play itself?
Carlo: It is a very important story and is being told in a very interesting way. So I enjoy all aspects of rehearsal, from working with the director to each cast member, to delving into the times and setting of the play. I have yet to play for an audience, but I am looking forward to it.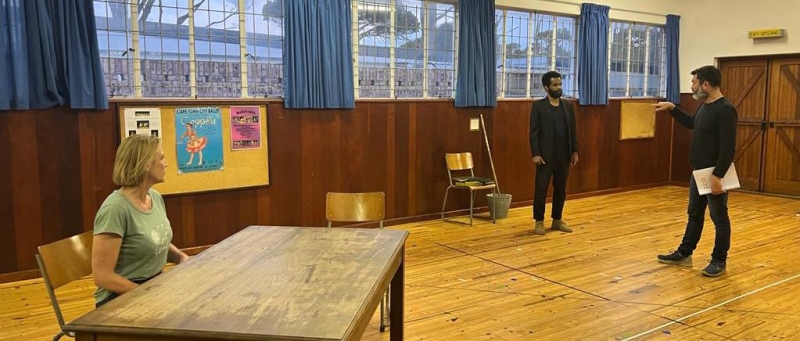 BWW: I see you're also currently in rehearsals for CONCERNING THE LIFE OF BABY BOY KLEINTJIES - how are you finding working on two plays at the same time?
Carlo: It is mostly fun if the scheduling is good. I think the way people work and the way these two companies work is great for me as an actor. I love telling stories and these stories are ones I really want to tell in this time. I really am just enjoying the process and want to share with audiences.
BWW: I've been fortunate enough to see THE UNLIKELY SECRET AGENT twice now and it is such a moving and important story to tell. It must be quite something to get to be a part of telling this story up on stage?
Carlo: The rehearsal process was awesome. The pressure was there because I was taking over from someone and I was the only one not knowing the show, but the cast and director was there through every step. What stands out for me is how everyone came to all my little rehearsals. I couldn't wait to get to the part of just telling the story because I know exactly what story it is I am telling, but also there are many steps to take before performing. I had to have patience with myself in between. It is almost time to hit the stage with THE UNLIKELY SECRET AGENT, which is great and super exciting.
Photo credit: supplied
THE UNLIKELY SECRET AGENT is on at The Baxter Golden Arrow Studio from 20-29 October. On Sunday 23 October, the cast will be joined on stage by Ronnie Kasrils for a Q&A session with the audience after the performance. Tickets are R160-R190 and are available from Webtickets.
Faeron is a Cape Town based actor, writer and producer who has been involved in theatre since she was only three years old. She studied drama and dancing throughout school and then went on to d... (read more about this author)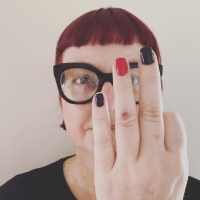 Interview: Nell-Louise Pollock speaks about being the featured artist for ONE IN THREE at Artscape

November 21, 2022

As the world gets ready to launch the international 16 Days of Activism campaign against Gender Based Violence, Cape Town Opera decided to add their voice to the call. Their new production ONE IN THREE is a selection of works that speak about the subject of GBV.
---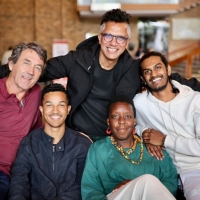 Review: HOLD STILL at the Baxter Flipside Theatre pushes you to ask if you really are a good person

November 16, 2022

HOLD STILL holds up a mirror and quite deftly questions whether or not you're as good a person as you think you are. It's a jarring question to be faced with and the four characters on stage are left reeling in the wake of getting their answers.
---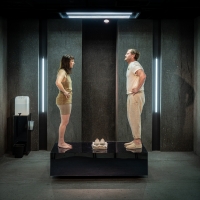 Review: DINNER WITH THE 42S at Masambe Theatre is gritty, funny and sharp

November 12, 2022

DINNER WITH THE 42S is an absolute treat! It's gritty, it's funny, it's sharp – it's a production definitely worth watching.
---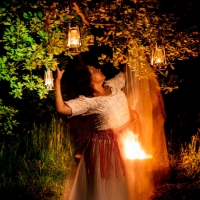 Review: CONSTELLATIONS Promises an Enchanting Experience at Spier Wine Farm

November 7, 2022

This is the third year that CONSTELLATIONS is running out at Spier Wine Farm and I'm glad that I finally got to experience it. It's a magical setting for performances and the whole experience was unlike anything I'd done before.
---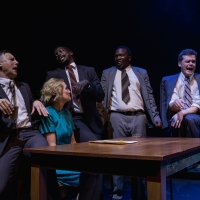 Review: THE UNLIKELY SECRET AGENT is back on in Cape Town at the Baxter

October 24, 2022

This run of THE UNLIKELY SECRET AGENT brings with it some new energy in the form of two new cast members. It's quite exciting to get to see the same play, which is still fairly fresh in my memory, with new faces and new ideas for characterisation. It must've also been a fun challenge for the existing cast members to work with new people.
---