BWW Review: 1940s Nostalgia in the Charming Rendition of SOUTH PACIFIC at Artscape Opera House
The latest Rodgers & Hammerstein offering from Cape Town's G&S Society was welcomed at Artscape Opera House this past weekend with standing ovations. SOUTH PACIFIC is described as an "epic musical romance" and this latest revival of the classic breathes technicolor life into a legendary theatrical think piece.
Set in 1942, SOUTH PACIFIC opens with James A. Michener's description of the tropical island - cleverly projected during the overture. Nurse Nellie Forbush has fallen for French plantation owner Emile De Becque, and is torn between her love for him and the secretive past he harbors. Concurrently, a dashing Lieutenant Joseph Cable arrives on the island and is introduced to a young Tonkinese woman who is the daughter of a cunning local
merchant, Bloody Mary. Surrounded by sailors and nurses fighting off the solemnity of wartime, Nellie and Cable grapple with risking their happiness for the sake of society's prejudices - a message that can still ring true 70 years later.
Andrea Fourie and Sian Atterbury are equally charming in their role of Nellie. Fourie spoke and sang as if she had been plucked out of Arkansas, and her temperament was strong yet likeable. Atterbury brought more of a gentleness to Nellie and I felt her chemistry with Emile was stronger the night of their performance. Riaan Hunter as Emile (playing opposite Fourie) had a voice like no other in the production. His baritone filled every inch of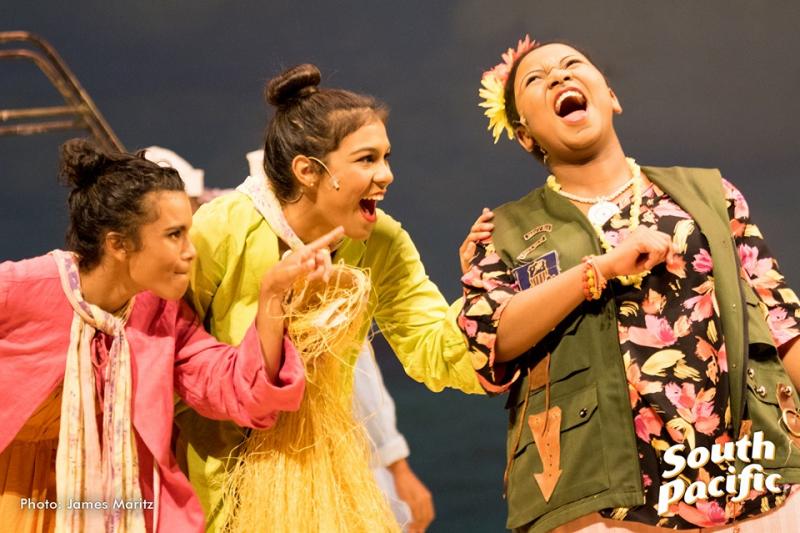 the Opera House - despite his diction being sometimes hard to follow. As Emile's alternate, Stephan le Roux may not have been as commanding vocally but had spot-on characterization as the romantic Frenchman.
Supporting cast members were also memorable in their own right. Richard White as Cable was pitch perfect, and Michael Harris as Captain Brackett could easily hold his own weight against professional theatre royalty. Charlene Martin and Siyavuya Vukutu were both enjoyable as Bloody Mary, but it was really the Billis-es (Neil Leachman and Robert Shenton) that stole the spotlight as supports. Both had expert comedic timing that they paired with moments of sincerity, making Luther Billis the most captivating character throughout the 2 and a half hour production.
Large chorus numbers are few and far between in this musical, but when they do happen they are energetic and impactful. The male chorus in "Bloody Mary" lifts the first act's vigor immensely whereas the female chorus in their multi-coloured bathing suits creates a delightful contrast to muted army uniforms. With that being said, costumes were period-appropriate and well-detailed, thanks to costume designer Michael Mitchell.
Mitchell is also responsible for the set design and it must be said that it is easy to forget one is watching community theatre with the sets of SOUTH PACIFIC. The simple yet intricate set pieces work wonders to boost the action on stage, and some scene changes are barely noticeable.
Against these backdrops, director Kyla Thorburn has a flair for creating dynamic "pictures" with scenes where each cast member has a specific direction, yet pulls it off naturally. Thorburn is also responsible for the production's choreography and - helped by newcomer assistant choreographer Shayni Pappin - has created memorable, original pieces. More so memorable is that of the actual music, where musical director Alastair Cockburn has done justice to the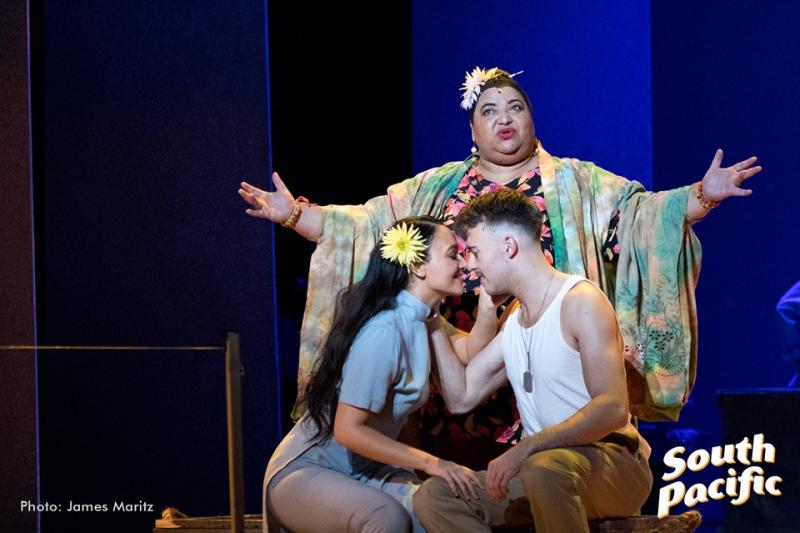 bestselling record of the 1940s. Accompanied by the Cape Town Philharmonic Orchestra, even the shortest reprise is magical.
It's a pity, however, that the magic of SOUTH PACIFIC is sometimes lost because of technical ineptitudes. One can obviously make allowances for an amateur production to a point, but mics that are turned on and off when they shouldn't be unfortunately detracts from what should be an absorbing performance, and some quirky lines of dialogue are missed. As the G&S Society's fifth Rodgers & Hammerstein's musical, they would do the duo proud; it's the hardworking individuals who have spent months memorizing lines and lyrics that may feel let down.
Some may say SOUTH PACIFIC's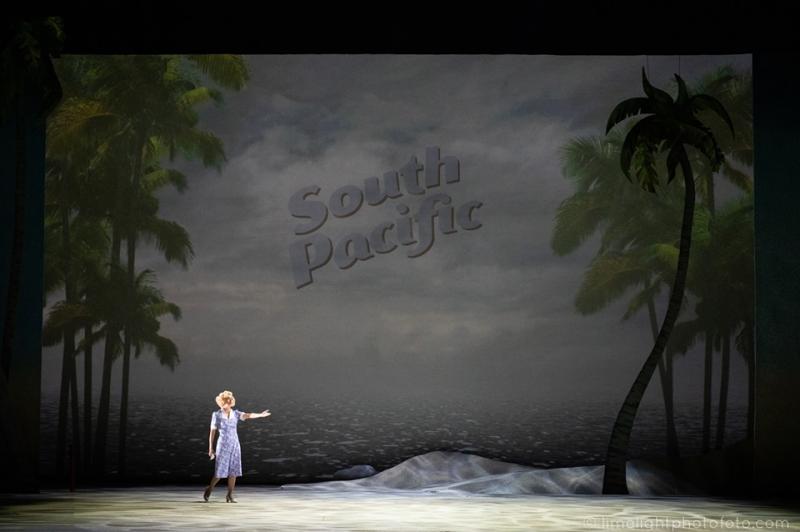 book is slightly outdated, and some characters' storylines are questionable; but when approached through the lens of a Rodgers & Hammerstein classic, this production offers an authentic adaptation of song, story and history. It may lack the energetic pace of KINKY BOOTS or the glamour of CHICAGO, but what this beloved musical provides is a snapshot of the beginnings of Broadway's golden age - and that is something to be enchanted by.
Photo credit: James Maritz, Mandy Freeman and Kim Stevens
---
SOUTH PACIFIC will be performed at Artscape Opera House from Tuesdays to Saturdays at 7.30pm with a matinee performance on Saturdays and Sunday at 2.30pm. Tickets ranging from R150 to R290 can be booked through computicket.com and Artscape Dial-A- Seat on 021 421 7695.
Related Articles View More South Africa

Stories

Shows