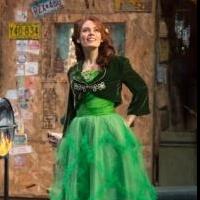 by Kristen Hirsch Montag - May 3, 2013
The lovely Emily Swallow plays Flo in new work, NICE FISH, by Mark Rylance & Louis Jenkins, at Minneapolis' Guthrie Theater through May 18. She took a moment off the stage to tell BroadwayWorld.com in Minneapolis about her current role, her experiences coast to coast and spending time ice fishing, tour guiding and working hard in Minneapolis and beyond.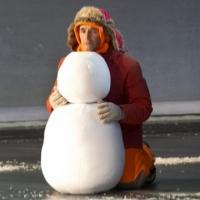 by BWW News Desk - Apr 12, 2013
Tonight marks the opening of the world premiere of Nice Fish, a play by Mark Rylance and Louis Jenkins, dedicated to Nataasha van Kampen and James Hillman. Get a first look at Rylance and the cast in action below!
by Kelsey Denette - Mar 28, 2013
Two-time Tony Award winner Mark Rylance and the cast of Nice Fish recently ventured out onto Minnesota's Silver Lake for an ice fishing expedition, a detour into a first-hand experience of the frozen north.