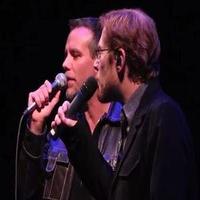 by Stage Tube - Nov 2, 2014
The Guidance Center of Westchester hosted an exclusive engagement with Adam Pascal and Anthony Rapp, stars from the original cast of RENT, on Monday, October 20th at the Emelin Theatre in Mamaroneck. Click below to watch the pair sing the iconic RENT tune, 'Seasons of Love' live at the show!
by Stage Tube - Sep 30, 2012
The Film Society of Lincoln Center's 2012 NYFF featured as part of its Masterworks program the Director's Cut of Frank Oz's LITTLE SHOP OF HORRORS (1986). At the presentation were the director, Ellen Greene, Alan Menken and more. Below, watch Menken perform 'Suddenly Seymour' and Greene sing 'Somewhere That's Green' from the show!
by BroadwayWorld TV - Feb 1, 2011
Famed film and stage composer John Barry passed away yesterday, January 30, of a sudden heart attack at the age of 77. He was best known for composing 11 James Bond soundtracks and helping to brand the 007 series' distinctive style. In a career spanning almost 50 years, Barry received four Grammy Awards and five Academy Awards; two for Born Free, and one each for The Lion in Winter (also won a BAFTA), Out of Africa and Dances with Wolves. Addition films include Midnight Cowboy, Born Free, and Somewhere in Time.