by Stage Tube - Aug 20, 2019
Audiences at Bat Out of Hell got quite the thrill when Meatloaf himself joined the cast on stage for a curtain call performance. Jam along to the video!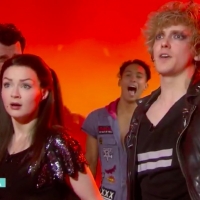 by Stage Tube - Aug 12, 2019
On Monday morning's episode of TODAY, Andrew Polec and Christina Bennington, two stars of a?oeBat Out of Hell: The Musicala?? on Broadway, take the stage to perform Meat Loaf's classic rock ballad, a?oeI'd Do Anything for Love (But I Won't Do That).a??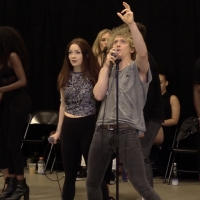 by TV - Press Previews - Jul 31, 2019
Like a bat out of hell, Bat Out of Hell is flying to New York City Center, where the Jim Steinman musical officially it begins its run tomorrow, August 1, 2019. The musical is set to open on August 8, and will play a six-week engagement through September 8, 2019.