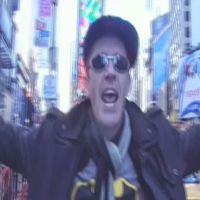 by Eddie Varley - Dec 22, 2008
BroadwayWorld.com is proud to announce its newest addition to the BroadwayWorld.TV family - StageTube! Presenting the best in viral, viewer-created videos, StageTube will connect BroadwayWorld.com visitors with the best of user driven video content. In the spirit of the holiday season, we are excited to share with you Broadway song and dance man Jeffry Denman's Holiday Rap music video 'WITHOUT WHITE CHRISTMAS'! His WHITE CHRISTMAS videos have become an annual event and this one tops them all, where else can you find Batman, the Joker, Broadway best dancers and Patti LuPone?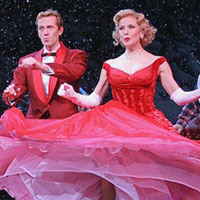 by Eddie Varley - Dec 22, 2008
What better time to visit Irving Berlin's WHITE CHRISTMAS than right now?! Broadway Beat and BroadwayWorld bring you behind the scenes of Broadway's most festive production! The new musical stage reinvention of the classic film is playing a limited engagement on Broadway through January 4th, 2009 only - guaranteeing New York a white Christmas! Irving Berlin's WHITE CHRISTMAS began previews on November 14th and officially opened on November 23rd.