Woman Bites Dog - 1946 - Broadway
(New York, NY)
111 West 44th St.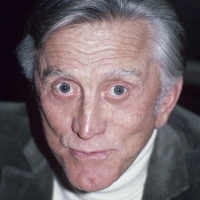 by Walter McBride - Feb 6, 2020
Hollywood and stage actor, Kirk Douglas, passed away yesterday at age 103. In memory of the legendary actor, BroadwayWorld is reflecting on his life and legacy with a photo flashback.
by TV News Desk - Feb 5, 2020
BroadwayWorld is saddened to report on the passing of the legendary Kirk Douglas, who died today at age 103.