Ugly Lies the Bone - 2015 - Off-Broadway Tickets, News, Info & More
Newly discharged soldier Jess has finally returned to her Florida hometown. She brings with her not only vivid memories of her three tours in Afghanistan, but painful burns that have left her physically and emotionally scarred. Jess soon realizes that things at home have changed even more than she has. Through the use of virtual reality video game therapy, she builds a breathtaking new world where she can escape her pain. As Jess advances farther in the game, she begins to restore her relationships, her life and, slowly, herself.
Photo preview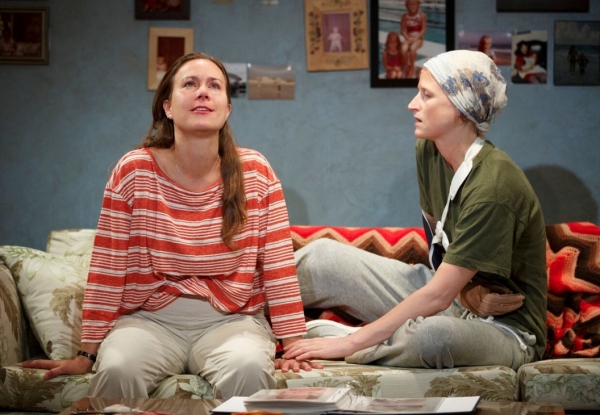 Schedule
Running Time:
One hour and 20 minutes, with no intermission
Ugly Lies the Bone Off-Broadway Cast
Ugly Lies the Bone Frequently Asked Questions
What productions of Ugly Lies the Bone have their been?
Ugly Lies the Bone has had 2 productions including Off-Broadway which opened in 2015 and West End which opened in 2017.
What awards has Ugly Lies the Bone been nominated for?
John Gassner Playwrighting Award (Presented for an American play, preferably by a new playwright) (Outer Critics Circle Awards) for Lindsey Ferrentino.