Click Here for More Articles on THE PRICE
BWW Interview: Jessica Hecht Explains the Calculations of THE PRICE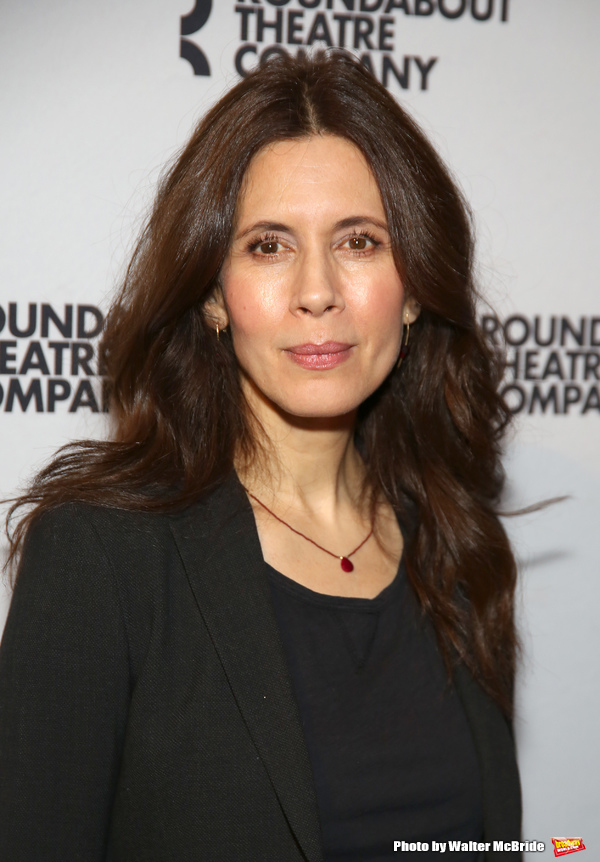 On its surface, Arthur Miller's The Price is the simple story of the Franz siblings, who are tensely settling their father's estate. Scratch that prickly surface story and you'll find an unvarnished peek into society's inequities and familial disappointment.
Jessica Hecht plays Esther, the wife of beat cop Victor (Mark Ruffalo, who stepped in for John Turturro). Victor is struggling with the idea of retirement. He's spent years taking care of his father and forfeiting the opportunity to seek higher education. He's been estranged from his brother, Walter, a successful doctor, over disagreements about their father's welfare. Victor thinks that he and Esther will be able to fulfill some of their dreams with the money from they get for the old furniture. The warring brothers are forced to reconcile over the belongings. Or they try to.
"The Price is a combination of social and political ideas in a finely layered way," said Hecht, reflecting on a day off. "The trick is to parse out all these ideas in a genuine and dramatic way without selling it short."
When ancient (in his 90s) estate dealer Gregory Solomon (Danny DeVito) climbs up the stairs to the overstuffed attic in the family house, you know a storm will follow. Solomon reluctantly agrees to take all the pieces and cites a price that Victor agrees to. But Walter arrives, impeccably attired, with an underhanded proposition.
"The family element is so real and so rich. It's revelatory," Hecht said. The set, designed by Derek McLane, is an assemblage of aged wooden chairs and tables, and cupboards hanging heavily from the walls. A phonograph that plays 78s and a harp figure prominently.
"I love how the furniture appears to be ascending so high, so beautiful," Hecht said. The memories unpacked during the play come along with bitter discourse and recriminations.
"The set is unbelievable," Hecht said. "All this stuff amounting to nothing in the end." The resentment between Victor and Walter boils to the surface, cooking up tension that no financial transaction could resolve.
Esther was once a poet. She devoted herself to their son, but when he goes off on his own, "she goes through a little crisis," Hecht said.
Victor and Esther may not have much disposable income, but a recent splurge on a fitted pink suit has boosted Esther's self-esteem. She's proud of her $45 purchase. "She likes nice things and wants to take the money offered by Walter in settling the estate. But ultimately the sale doesn't give us a more stable future," Hecht said.
"It does give us back our integrity; it gives us back who we were when we were first married," she said. Esther was brought into the Franz family at the vulnerable age of 19. Once wealthy, the family lost their fortune during the Depression. Their father never got over that failure.
"Part of our lives exists only in memory," Hecht said. "It's a memory play. It's about what is remembered. It's a vital play," she said. "Most of us exist with all these memories. It's about dredging things up from the recesses."
Victor is a good cop. "His values are straight. He hasn't been jaded -- he's genuine and complicated. Both brothers are heroic in some ways, but ultimately the play is about who these people are at the core," said Hecht. "Victor took care of his father because he didn't want him to end up poor, lying in the grass at Bryant Park.
"Victor is so childlike, simple in his purity. He has to balance work with all this stuff that's going on with his brother," said Hecht.
"She wants them to have a nicer life together. She doesn't want a glamorous existence," she added. "They've had a hard lower middle class life. But Esther believes that Victor could have done remarkable things," Hecht said.
"She thinks she missed out on helping them have a richer life intellectually," she said. "They had dreams of traveling. She's slightly depressed because without money they're honestly trapped."
THE PRICE, directed by Terry Kinney, is set in 1968 New York, when cultural upheaval is in the air.
"She doesn't want to be released to the upper class," Hecht said. "She just wants financial freedom with Victor," she said.
"Esther doesn't have many friends. She's devoted to him and she was hoping to get relief. They're each other's lifelines, that's why they're so desperate," Hecht said. Other productions intimate that Esther had a drinking problem on top of a nicotine dependence. "But I'm not an alcoholic, that's not in the text. Most productions eschew that because it's hard to find integrity if she's grappling with being drunk," she added.
"She has to be a fighter to the end." The roiling tension between the brothers erupts in literal fighting - choreographed by fight consultant Thomas Schall.
"I love this character.," Hecht said. "I didn't feel that she and Victor were done. Some of the romance needs to be rekindled in spite of settling for less money. The brothers are two halves of the same person, which Victor denies," she said.
"If we lived in tribal Africa, you take care of your family. Why some people have that feeling and others don't is so profound. Victor instinctively wanted to care for his father," Hecht said.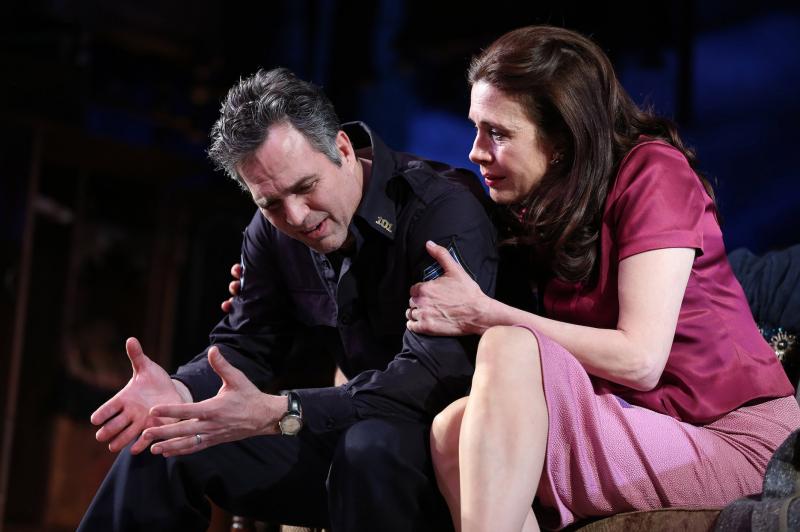 Esther's relationship with Walter is complex. "She's very welcoming to Walter because, in truth, when they were younger they had a connection. I met him at 19. He was the cleverest, charming, smart young doctor and made me feel good about myself," Hecht said. "He totally screwed us, but in my gut I was charmed. Like those people you had a crush on and when you see them in the street, you revert back to the way you felt then."
Hecht, who was also in Miller's AFTER THE FALL, and FIDDLER ON THE ROOF, has a special appreciation for the author, whom she knew personally. "There's a depth of understanding the human experience, and he puts it in the most practical language that is unparalleled. No one else speaks to what goes on in families with more clarity and pragmatism," said Hecht.
"His language is great poetry."
Related Articles