Seminar - 2011 - Broadway
In SEMINAR, four aspiring young novelists sign up for private writing classes with Leonard, an international literary figure. Under his recklessly brilliant and unorthodox instruction, some thrive and others flounder, alliances are made and broken, sex is used as a weapon and hearts are unmoored. The wordplay is not the only thing that turns vicious as innocence collides with experience in this biting new comedy.
Video preview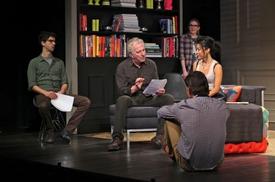 Photo preview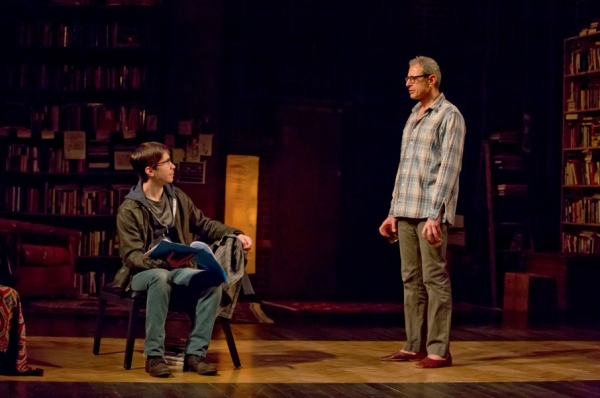 Schedule
Running Time: 1 hour and 30 minutes, with no intermission
Featured Reviews For Seminar
Alan Rickman On Broadway: My Review - Village Voice
The truth about Seminar?' Well, the young writers' banter initially crackles, as they humorously toss around words like "reductive," "associative connection," and "interiority." But other times their language becomes surprisingly flat, with too many seminar-discussion utterances of "I liked it" or "It's good."
Rickman, 'Seminar' so write - NY Post
As for our star of contemporary letters, his prickly exterior inevitably hides deep-seated anxieties while his tough approach yields positive results — he can line-edit and give life lessons! Yet you can overlook the formulaic plotting because the witty Rebeck hits plenty of bull's-eyes, most notably when poking fun at literary Manhattan's cutthroat world. And with actors of this caliber delivering the goods, it's easy to just sit back, relax and enjoy the ride.