Seminar - 2011 - Broadway Tickets, News, Info & More
In SEMINAR, four aspiring young novelists sign up for private writing classes with Leonard, an international literary figure. Under his recklessly brilliant and unorthodox instruction, some thrive and others flounder, alliances are made and broken, sex is used as a weapon and hearts are unmoored. The wordplay is not the only thing that turns vicious as innocence collides with experience in this biting new comedy.
Video preview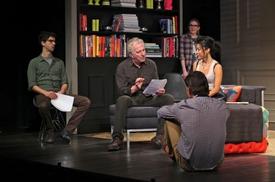 Photo preview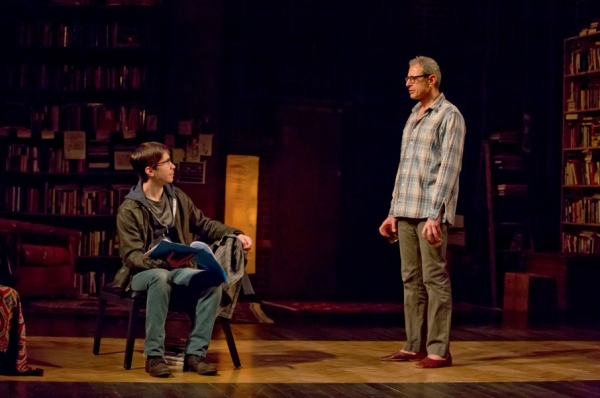 Schedule
Running Time:
1 hour and 30 minutes, with no intermission
Featured Reviews For Seminar
'Seminar' fanciful, but don't write it off - Newsday
This is healthy, even inspirational. Equally bold, but more distressingly improbable, is the play itself -- a slim, 100-minute pseudo-serious piece about the twists and turns of nasty creative mentoring.
Shredding Egos, One Semicolon at a Time - New York Times
Finally there comes a turning point, about an hour and 15 minutes into the show, when Mr. Rickman is allowed to embody something more than brisk intellectual sadism. Handed a really good piece of writing by one of his students, Leonard responds with a quietly potent mix of antagonism, humility, fear and something like joy. Of course this mélange of feelings, magnificently orchestrated by Mr. Rickman, is arrived at after Leonard has only glanced at the first couple of pages of a vast manuscript. But for the first time I felt an authentic rush of pleasure and the exhilaration of being reminded that in theater, art comes less from landing lines than in finding what lies between them.