Seminar - 2011 - Broadway Tickets, News, Info & More
In SEMINAR, four aspiring young novelists sign up for private writing classes with Leonard, an international literary figure. Under his recklessly brilliant and unorthodox instruction, some thrive and others flounder, alliances are made and broken, sex is used as a weapon and hearts are unmoored. The wordplay is not the only thing that turns vicious as innocence collides with experience in this biting new comedy.
Video preview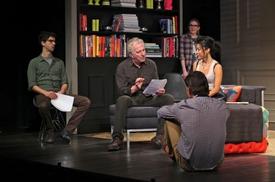 Photo preview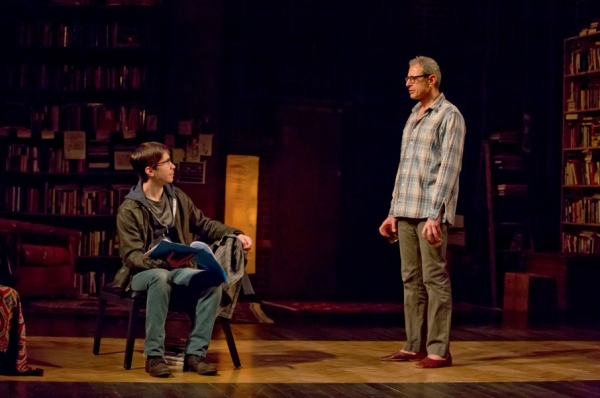 Schedule
Running Time:
1 hour and 30 minutes, with no intermission
Featured Reviews For Seminar
'Seminar' fanciful, but don't write it off - Newsday
This is healthy, even inspirational. Equally bold, but more distressingly improbable, is the play itself -- a slim, 100-minute pseudo-serious piece about the twists and turns of nasty creative mentoring.
Seminar - Variety
Teaching the young proves a treacherous business for both tutor and students in "Seminar," Theresa Rebeck's dark comedy about a literary lion and the young writers he eats for breakfast at his private seminars. Alan Rickman is heaven-sent as the sexy, sneering, snarling literary legend who condescends to tutor four aspiring novelists who have paid through the nose for the privilege of being abused. But these clever youngsters know how to play this intellectual contact sport, and even though everyone stops short of drawing blood, the civilized games they play are enormously entertaining.