Seminar - 2011 - Broadway
In SEMINAR, four aspiring young novelists sign up for private writing classes with Leonard, an international literary figure. Under his recklessly brilliant and unorthodox instruction, some thrive and others flounder, alliances are made and broken, sex is used as a weapon and hearts are unmoored. The wordplay is not the only thing that turns vicious as innocence collides with experience in this biting new comedy.
Video preview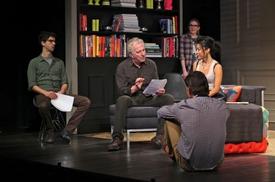 Photo preview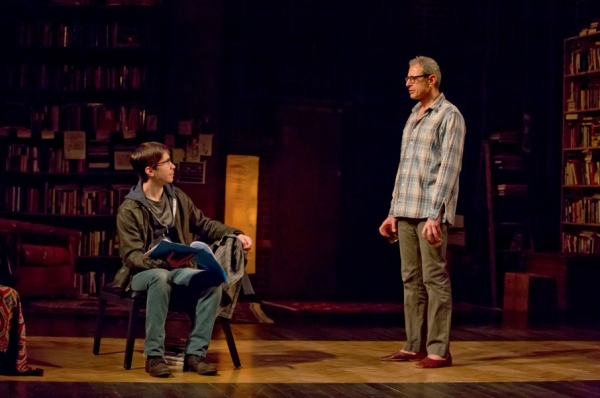 Schedule
Running Time: 1 hour and 30 minutes, with no intermission
Featured Reviews For Seminar
Alan Rickman is head of a talented class in 'Seminar' - USA Today
Thanks to these performances, Seminar proves an enriching study.
STAGE REVIEW Seminar - Entertainment Weekly
If, in the end, Seminar belongs to Hamish Linklater, it's not only because the actor does such a good job of creating, sustaining, and quietly intensifying Martin's full personality, building to the play's one honest dramatic climax. It's also because Rebeck has taken the care to make Martin a person, not a just a plot piece. Leonard would have something barbed to say about him — and then approve. C+