Priscilla, Queen of the Desert: The Musical Broadway
PRISCILLA QUEEN OF THE DESERT THE MUSICAL is a heart-warming, uplifting adventure of three friends who hop aboard a battered old bus searching for love and friendship in the middle of the Australian outback and end up finding more than they could ever have dreamed. With a dazzling array of outrageous costumes and featuring a score of dance-floor classics, Priscilla is a sensational journey to the heart of fabulous.
Video preview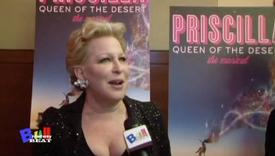 Photo preview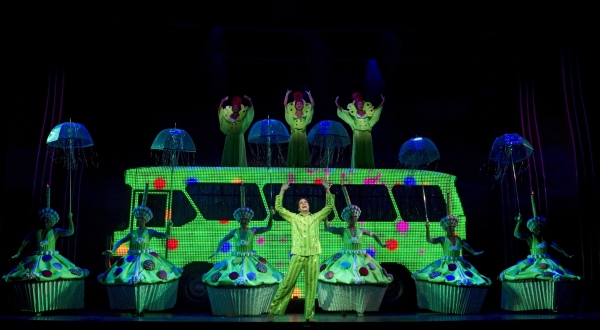 Schedule
Running Time: 2 hours and 30 minutes, with one intermission
Featured Reviews For Priscilla, Queen of the Desert: The Musical
Priscilla Queen of the Desert - Backstage
In the second act of the musical version of "The Adventures of Priscilla, Queen of the Desert," the 1994 cult film comedy about a trio of drag queens crossing the Australian outback in the titular vehicle, a chorus of singers, called Divas, descends from the flies and erupts into Cyndi Lauper's anthem of carefree abandon "Girls Just Wanna Have Fun." As the song says, that's all they really want—and so do the creative team and cast. They just wanna tell a simple story, give us a few laughs, work in a little message about tolerance, and dazzle us with spectacular outfits. The show succeeds brilliantly on its own terms and will probably be keeping a lot of chorus boys in sequins and feather boas for many a season.
"Priscilla Queen Of The Desert" - NY1
When you get right down to it, "Priscilla" is a gay variation of those old road/buddy flicks. But I somehow doubt Bob Hope and Bing Crosby ever had this much fun.
Priscilla, Queen of the Desert: The Musical Broadway Cast