Oslo - 2017 - Broadway
How did the 1993 Middle East peace talks come to be held secretly in a castle in the middle of a forest outside Oslo?
A darkly funny and sweeping new play, OSLO tells the surprising true story of the back-channel talks, unlikely friendships and quiet heroics that led to the 1993 Oslo Peace Accords between the Israelis and Palestinians. As he did with such wit and intelligence in Blood and Gifts, J.T. Rogers presents a deeply personal story set against a complex historical canvas: a story about the individuals behind world history and their all too human ambitions. Directed by Bartlett Sher.
Video preview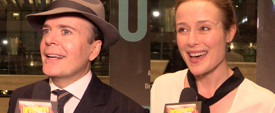 Photo preview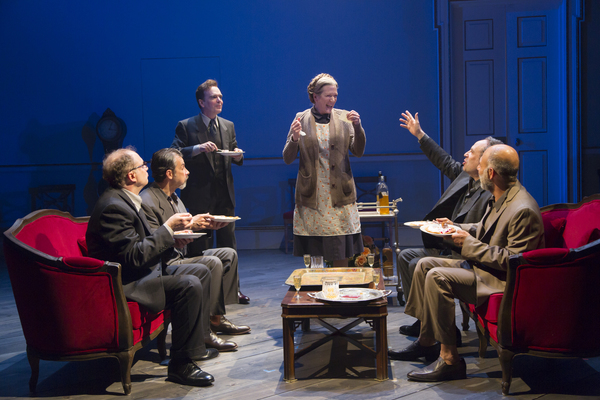 Schedule
Running Time: Two hours and 55 minutes, with two intermissions
Twitter watch
@LCTheater
12/01/2020 09:00am
This #GivingTuesday, please support @lctopenstages! LCT is closed this season, but our ed. program has launched a w… https://t.co/N8QKoK6N1p
Featured Reviews For Oslo
'Oslo' has exhilaration — and Tony — written all over it - Washington Post
Some of us may be easy marks for any hint of humanity in a story of the indelible tragedy of the Middle East. "Oslo," in its account of intractable foes finding common ground, is irresistible and, ultimately, deeply moving. Jokes are related at the negotiating table, at the expense of the string-pulling leaders behind the scenes, PLO Chairman Yasser Arafat and Israeli Prime Minister Yitzhak Rabin; memories are shared about the suffering of warring peoples, the devotion to loved ones at home. The small acts of soul-bearing indeed bind the characters to one another - and an audience to them. Around Rogers's captivating table, gradualism is a triumph for everyone.
Broadway Review: 'Oslo,' an Intellectual Thriller of Political Intrigue - Variety
What would it take to get you to Lincoln Center Theater to see a three-hour political drama about the 1993 peace treaty between Israel and the Palestine Liberation Organization known as the Oslo Accords? I doubt this review is going to do it, which is really a shame, because "Oslo," a new drama by J.T. Rogers, is unequivocally fascinating. Would that some playwright would write as gripping a play about some contemporary political issue.