Alan Cumming's Macbeth Broadway
Alan Cumming's one-man production of Macbeth lands on Broadway. The National Theatre of Scotland's production of MACBETH was performed last summer at the Lincoln Center Festival. Tony Award-winning actor Alan Cumming's virtuoso performance is a bold reimagining of Shakespeare's chilling tale of desire, ambition, and the supernatural.
The production is set in a psychiatric unit and centers on a patient who is reliving the story of Macbeth. CCTV cameras watch the patient's every move and the clinical walls of the unit come to life in a visually stunning multi-media theatrical experience.
Video preview
Photo preview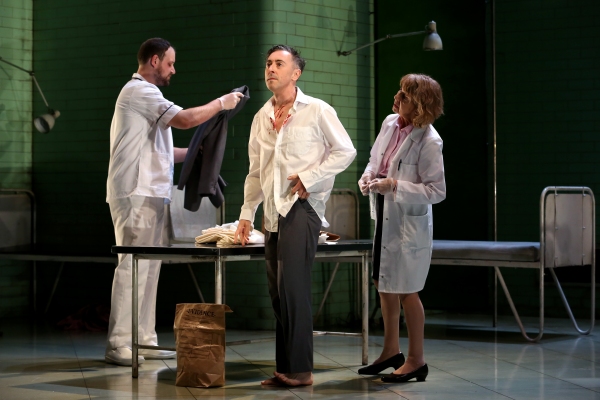 Schedule
Running Time: 1 hour and 45 minutes, with no intermission