Groan Ups - 2019 - West End
From the parents of THE PLAY THAT GOES WRONG comes a brand-new comedy all about growing up.
Are we the same people at 30 as we were at 13?
Does school life determine our future?
Do we ever grow out of our school crush?
Playing an unruly classroom of kids and anarchic high school teenagers, through to the aches and pains of adulthood, the original Mischief company
are back in the West End with their first new play since 2016.
Term starts 20 September at the Vaudeville Theatre. This is a lesson not to be skipped!
Schedule
Running Time: Two hours and 10 minutes, with one intermission
(London, )
404 Strand
London, WC2R 0NH
by Charlie Wilks - October 11, 2019
Having never seen a Mischief Theatre show before, it's safe to say I was very excited to attend the premiere of their new piece last night. You might recognise their work from the highly acclaimed, critical hits The Play That Goes Wrong and The Comedy About A Bank Robbery. The pair have been playing on the West End for quite some years and I predict Groan Ups may also become a permanent fixture to the district's programming.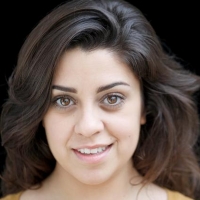 by Fiona Scott - September 29, 2019
Nancy Zamit is a member of Mischief Theatre, known for their haphazard and hilarious productions such as The Play That Goes Wrong and The Comedy About A Bank Robbery. She spoke to BroadwayWorld about Groan Ups, the first of three new shows from the company playing at the Vaudeville Theatre.
by BWW News Desk - July 10, 2019
Mischief Theatre, the Olivier award-winning company behind The Play That Goes Wrong, today announces the full cast for their brand-new comedy Groan Ups, performing from 20 September until 1 December 2019 at the Vaudeville Theatre.