Coming Clean - 2020 - West End
Following a critically-acclaimed, sell-out run, the smash-hit play by Kevin Elyo, writer of the landmark drama My Night With Reg, returns to Trafalgar Studios 2 in January for a strictly limited four week season.
Tony and Greg seem to have love all figured out. They're in a committed relationship but with room for a little more on the side whenever it takes their fancy. The only rule? Never sleep with the same man twice.
When drop-dead gorgeous Robert walks into their lives, the fragile foundations of their sexual contract are thrown into jeopardy.
Funny, fresh and packed with razor-sharp wit, Coming Clean questions the nature of fidelity and the limits of love.
(London, )
14 Whitehall, Westminster, London SW1A 2DY, United Kingdom
London,
Coming Clean West End Cast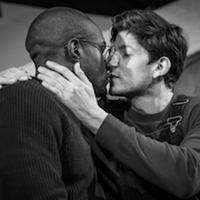 by Marianka Swain - January 3, 2020
We need to appreciate, be proud of and understand our history, to make sense of it, and Coming Clean is a part of that. It's set in a time where 'gay bashing' was commonplace, the AIDS epidemic hadn't even happened, and the only place for gay men to find love and affection was in more dangerous places.