And I Still Rise - 1979 - Off-Off-Broadway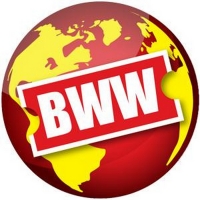 by TV News Desk - Feb 19, 2020
BroadwayWorld is saddened to report the passing of "Good Times" actress Ja'Net DuBois. The New York Times states she passed away in her sleep on Monday at her home in Glendale, California.
by TV News Desk - Feb 17, 2017
Last night, February 16, 2017, at a special preview event for the new documentary 'American Masters -- Maya Angelou: And Still I Rise' at The Schomburg Center for Research in Black Culture (New York, NY), Dr. Maya Angelou's grandson Colin Johnson, Co-Founder and Principal of Caged Bird Legacy, LLC, presented Secretary Hillary Rodham Clinton and President Bill Clinton with a plaque of Dr. Maya Angelou's inauguration poem, 'On The Pulse of Morning,' that flew on the Orion Exploration Flight Test-1 (EFT-1) December 5, 2014. Scroll down for photos!